Another Shore (1948) – Film Review
Director: Charles Crichton
Cast: Robert Beatty, Moira Lister, Stanley Holloway
Certificate: U
by Sarah Morgan
Just when you thought you knew every Ealing Studios comedy ever made, another pops up to surprise you. That's how I felt when a copy of Another Shore dropped onto my mat anyway.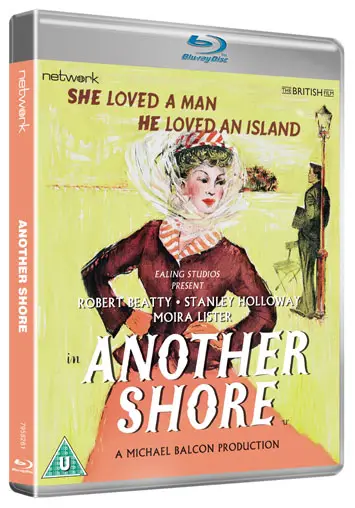 I've loved Ealing's trademark comedies for as along as I can remember, lapping up the likes of The Lavender Hill Mob, Kind Hearts and Coronets and The Ladykillers from an early age.
But Another Shore was a mystery to me. Released in 1948, it tells the story of Gulliver Shields, an Irish customs official who dreams of leaving the confines of Dublin and starting life afresh on the South Pacific island of Rarotonga. He does not, however, want to work hard and save up the cash to pay for his passage there.
"Crazy plan"
Instead, Gulliver decides to give up his job and spend all day every day hanging about public places in the hope that an accident will befall a wealthy OAP so that he can swoop in, help them out, worm his way into their affections and persuade them to leave him their fortune in their will.
Jennifer, a wealthy good-time girl, takes a shine to him, constantly amused by his crazy plan while trying to get him to notice her.
Despite its ridiculous nature, Gulliver's scheme looks set to pay off when he assists fellow dreamer and South Pacific enthusiast Alastair McNeil, who promises to take him along when he next sets sail. However, fate is set to turn everything on its head…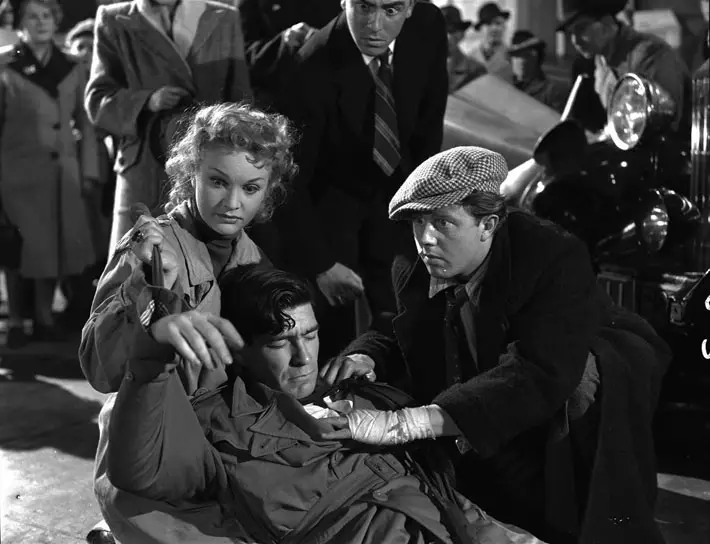 "Relative obscurity"
It's a charming enough project nicely handled by Charles Crichton, who would go on to helm the aforementioned Lavender Hill Mob as well as The Titfield Thunderbolt and A Fish Called Wanda.
Another Shore deserves to be known by a wider audience; perhaps its relative obscurity is down to the fact that its cast are largely forgotten these days – Robert Beatty plays Gulliver, with Moira Lister as Jennifer. Stanley Holloway is the most recognisable face, albeit in the supporting role of McNeil. Imagine Alec Guinness, Valerie Hobson and Alastair Sim in those parts, and you've got film that would have stood the test of time.
Fans of the studio's output are sure to lap it up; it's a minor Ealing classic.
Special features:
Image Gallery
Another Shore is released on Blu-ray by Network, £17.99