Great Shakespeare Actors by Sir Stanley Wells – Review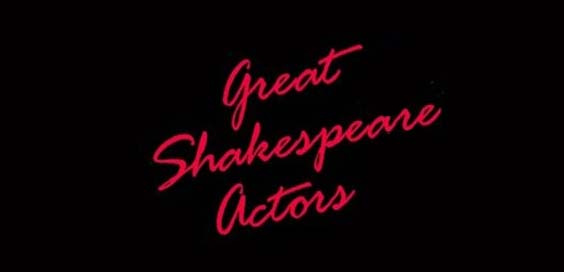 By Sandra Callard
Sir Stanley Wells is our finest and most knowledgeable authority on Shakespeare, and his book, Great Shakespeare Actors, shows clearly and loudly why this is so.
Starting with Shakespeare himself, whose incomparable writing towers above his acting ability, he nevertheless was a prolific and busy actor, but seemed not to attain the heights of his writing, and the honours for the first great post-Shakespeare actor goes to Richard Burbage.
Each chapter contains a picture, painting, drawing or even a woodcut of the actor discussed which helps to solidify the description and character of the thespian in question. The years are then stripped away as they begin to come alive. We can see the costumes and the make-up, we can hear their voices, and are constantly surprised at the nuggets of knowledge that have bypassed us, such as the fact that women played men in Georgian times, sword fights and all, just as much as men played women in Elizabethan times.
"Praise"
Wells describes the vastly differing types of Shakespearean actors who have graced the stage over the last 400-years, with an easy and erudite skill that propels them into startling life. The comedian Will Kemp and the great tragedian David Garrett – certainly at opposing ends of the acting pole – receive the same praise and consideration for their many, but very different roles. Wells shows us precisely why they were both exemplary actors of their particular genre.
The book travels through the ages and Sir Stanley gives his consideration and judgement on who is the greatest actor of that era. Some we would expect, and Siddons, Irving, Gielgud, Olivier, Dench and Sher are certainly there, but so too are much lesser known names. Sir Stanley's reasons for his accolades are convincingly appropriate, and throw up the things to watch out for at the next of the Bard's plays you will see.
"Intricacies"
This is seeing Shakespeare from an unusual angle, in that it gives the patron of the theatre the ability to ascertain why and how a particular actor plays his role in such a distinct way, which can be wildly at variance with the same role played by another actor. Shakespeare's text is often ambiguous and it is no surprise that this allows the many variations that actors offer in the same role. This is the glory of Shakespeare, that his words can be adapted to every age and social change, and still be totally relevant hundreds of years later.
Having seen many of the plays containing the characters which Sir Stanley describes, I did rather wish I had read this book before seeing them. It would have opened up a whole new world of perception to the intricacies of the roles, and how each personality trait, voice and physique give impetus to the eventual outcome of the character that we see on stage.
Wells's book is a mentor and companion to the Shakespeare lover. It can be dipped into at leisure as each chapter is complete in itself, but the text is so diverting and compulsive, so utterly knowledgeable and incisive, that it is difficult to find an easy pause. It is a book to cherish, to laugh with and to wonder at.
'Great Shakespeare Actors' by Sir Stanley Wells is published by Oxford University Press, Hardback £16.99