Cover Your Tracks by Claire Askew – Review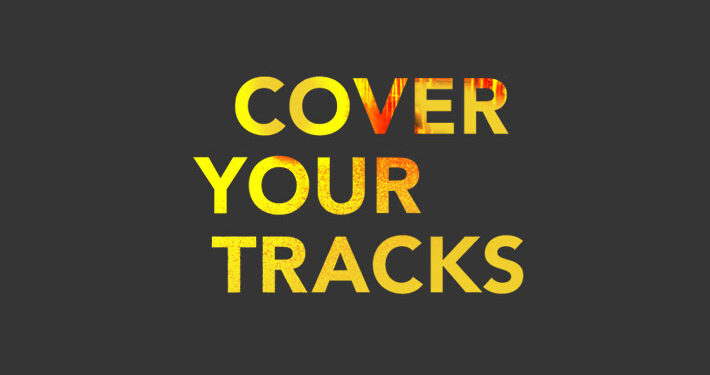 By Sandra Callard
I thought it was a hackneyed and uninspiring title, the latest detective book by Edinburgh-based Claire Askew – so much so that I opened the novel with only a modicum of enthusiasm. However, on reading the book I freely admit I have shot myself in the foot, because it is a cracking yarn, and the title is entirely fitting and is, in fact, a smart play on words.
Edinburgh police inspector, Helen Birch, older sister of young criminal, Charlie Birch, presently residing in a prison hospital after being attacked inside, receives a visit at her police station from an American man of Scottish descent, Robertson Bennett. He has not seen his parents for twenty five years, nor has he been in contact with them, and has now come to Scotland to see them and, as he puts it, "collect his inheritance". He has made some endeavour to trace them, but, finding no sign of them, he now wants to report them missing and, furthermore, believes his mother's life to be in danger.
What starts off as a boring and fruitless case, slowly evolves into an eerie and tangled mystery, which only Birch and her sidekick, Constable Amy Kato, see as worthy of following up. She is constantly harangued by her police superintendent, McLeod, to wind up the case, but, like all good detectives, she has a hunch, and the further she follows her hunch, the deeper and more horrific the case becomes. The story concerns unpalatable and gruesome subjects such as domestic abuse and multiple murders. Horrific though the subjects are, they are never described gratuitously, but certainly leave the reader in no doubt as to the depths of depravity the police are dealing with.
"Satisfying and shocking"
The dialogue between the various characters is particularly good and especially relevant to each. Everyone has their own particular way of speaking, which is so well drawn that it easily facilitates a mental picture of the person. The dialogue is interesting as, set in Scotland, the conversations are scattered with colloquialisms which are foreign to the English ear, but which nevertheless convey the essence of the meaning and clarify the geography.
The story of the hunt for a murderer is interspersed with DI Birch's fears for her young brother, her visits to him in jail and her attempts to keep him safe. This constitutes no part of the crime hunt, but is particularly relevant and skilful in exposing the vulnerability and stress of an otherwise strong woman. Birch establishes herself as a dedicated crime fighter with baggage, who has arrived at an exciting time in her personal life. Sadly, this clashes very obviously and loudly with her job and her family commitments. She is an interesting character and it would be good to see her again in future novels.
On reaching page 235 I thought I had it. By page 264 I thought I was still right, with adjustments, but by the end I had to hand it to Claire Askew; I didn't have it, I was miles off, but a more satisfying and shocking denouement I could not imagine. This is a well-written, beautifully atmospheric crime novel, supplying a feast of mounting tension and a doggedly determined pair of detectives. I loved it!
'Cover Your Tracks' by Claire Askew is published by Hodder & Stoughton, hardback £16.99 – out August 20