Russian Roulette: The Life and Times of Graham Greene by Richard Greene – Review
By Sarah Morgan
Why has nobody made a film about Graham Greene's life? It's the most extraordinary story, one which, at times, is even more incredible and bizarre than some of the people and plots he wrote about during his long and illustrious literary career.
Perhaps that will change following the publication of this comprehensive biography by Richard Greene (who, despite the name, appears not to be related to his subject). To avoid confusion, I'll call the authors by their first names from now on, so please excuse the lack of formality.
I've been a fan of Graham's for more than 25 years after I first picked up a copy of Brighton Rock. I was inspired to read his work by watching The Third Man, one of the finest British movies ever made, for which he wrote the screenplay. The Quiet American, The Affair and my personal favourite, Our Man in Havana, are just a handful of his novels; all of them are outstanding.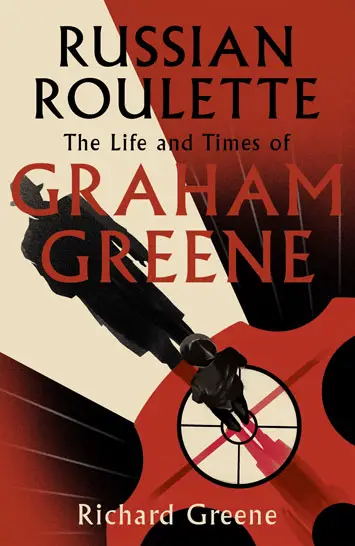 But what I hadn't known while reading them was the stories behind their inspirations, and how Graham travelled the globe, often turning up in war zones or at the site of major 20th century revolutions, all of which fuelled his imagination.
"Worthy and fascinating"
From reading Richard's biography, it seems obvious that Graham was driven by adrenalin; he was a man easily bored. He was also bipolar, which probably provoked him to take risks. And when he wasn't writing about the places he'd been and the people he'd met there, he drew on his own complicated personal life.
Richard's research is second to none. In fact, there are times when I was thinking less might indeed be more. While Graham's experiences are fascinating, I didn't feel I needed an in-depth appraisal of the political upheavals he witnessed. A few lines rather than paragraphs of explanation would have done – after all, it's the author we're interested in; a history book or a Google search could offer more background to those who require it.
But that's being picky. Richard has done an amazing job of unearthing information about a man who, despite publishing many bestsellers and providing headline-grabbing copy for newspapers and magazines, tried his best to stay out of the limelight.
Graham, a respected film critic early in his career, would be mortified by the idea of somebody making a movie about him, but his life is a far more worthy and fascinating subject than many of the blockbusters we see.
'Russian Roulette: The Life and Times of Graham Greene' by Richard Greene is published by Little, Brown,
£25 hardback