The Great Buster: A Celebration – Review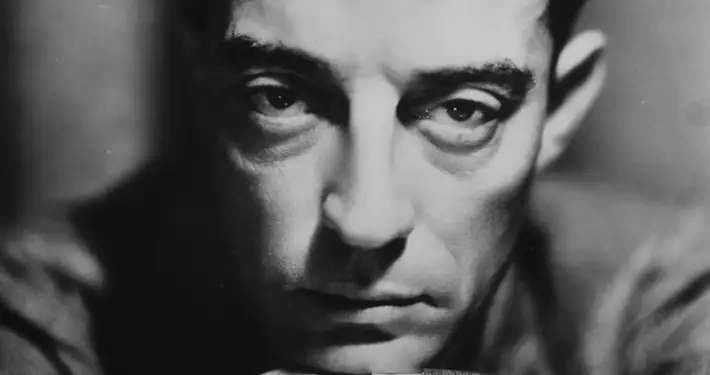 Director: Peter Bogdanovich
Certificate: E
by Sarah Morgan
While many of the silent era's cinematic giants are largely forgotten, others continue to impress new generations of filmgoers.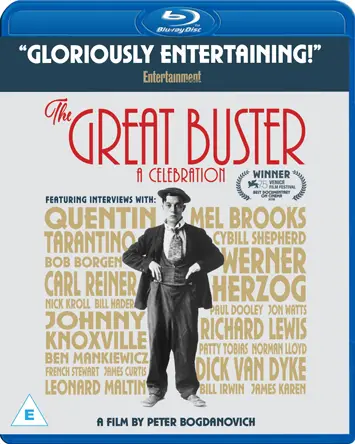 Greta Garbo's ethereal beauty still bewitches, while Laurel and Hardy, Charlie Chaplin and Harold Lloyd make as many people laugh now as they did in their heydays. Buster Keaton also raises a smile, although I'd argue that it's his technical innovations and incredible stunts that live long in the memory.
During the past few months I've watched a variety of his feature and short films, and it isn't the gags I've come away remembering, but his gymnastic ability and approach to storytelling that still stands the test of time – remember, he was working at a time when film was still in its infancy and directors were creating their own cinematic language.
"Chance meeting"
But there are people out there who believe he's one of the greatest comics that ever lived. Film-maker Peter Bogdanovich, of The Last Picture Show and Paper Moon fame, is one of them.
Before turning to directing himself, Bogdanovich spent time cultivating friendships with a number of great auteurs, including Howard Hawks, Orson Welles and John Ford. He claims during an interview in the special features on this release that he was in the process of tracking Buster Keaton down when he passed away, aged 70, in 1966.
This documentary contains, perhaps, the things Bogdanovich would have liked to have discussed with him and said, had they been able to meet.
The first half of the project deals with Keaton himself, charting his life from his early years as part of a successful vaudeville act with his parents, his chance meeting with Fatty Arbuckle that led to Keaton's cinema career, his rise to fame, fall from grace and rediscovery by a new generation of fans.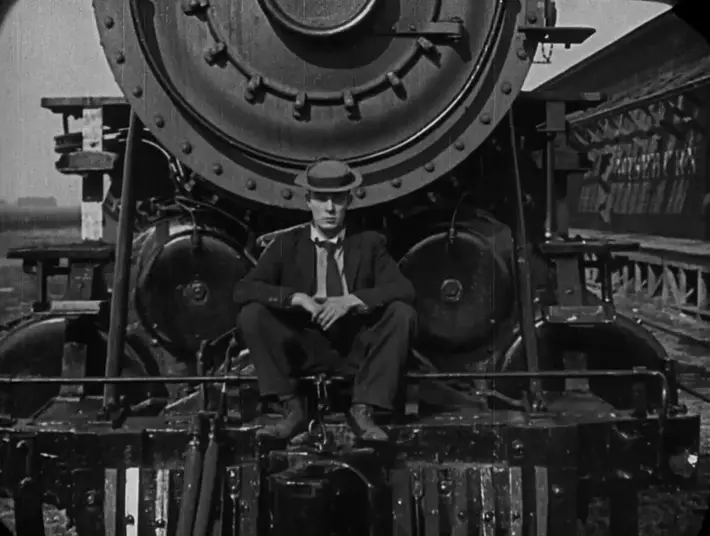 "Famous faces"
The second half turns its attention to the films themselves, with appraisals of all his most notable works and clips showcasing their key moments.
Bogdanovich, who also narrates the production, offers his views, as do a host of famous faces, including Dick Van Dyke – who delivered the eulogy at both Stan Laurel and Keaton's funerals, which were exactly a year apart – Quentin Tarantino, Johnny Knoxville and Richard Lewis.
It's a sterling piece of work that probably won't tell any seasoned Keaton fans anything they don't already know about their hero but will act as a wonderful introduction for those unfamiliar with his work.
Special Features:
Picturehouse Central Q&A with comedian and Buster Keaton aficionado Paul Merton and Buster Keaton historian David Macleod (27mins approx.)
The Great Buster: A Celebration is released on Blu-ray by Screenbound Pictures, £19.99