O. Henry's Full House (1952) – Film Review
Directors: Henry Hathaway, Howard Hawks, Henry King, Jean Negulesco, Henry Koster
Cast: Fred Allen, Anne Baxter, Jeanne Crain
Certificate: PG
By Sarah Morgan
Packed full of stars, helmed by five top directors, based on much-loved tales from a master storyteller and narrated by a famed literary giant. How could O Henry's Full House go wrong?
Thankfully it couldn't. These days we'd call it an anthology film, but back in 1952, when it was initially released, it would probably have been described as a portmanteau in the style of classic horror Dead of Night – each segment stands alone but is linked by a single narrative.
"Radiant"
In this case, it's John Steinbeck doing the linking. That's right, THE John Steinbeck, the Nobel Prize-winning author of Grapes of Wrath, East of Eden and Of Mice and Men fame.
The production begins with a brief biography of O Henry, the prolific writer born William Porter in 1862, who became famous for his quirky short stories – he wrote hundreds of them before his death at the age of 47. It's a shame he didn't live long enough to see the film, because one imagines he would have approved.
Among the highlights is the opening story, 'The Cop and the Anthem', in which Scarborough-born Charles Laughton delivers one of his trademark lovably eccentric performances as Soapy, a homeless man determined to get arrested so that he can spend the winter behind bars, where he will be kept warm, dry and fed.
However, no matter how hard he tries, Soapy can't seem to persuade any passing police officer to charge him with anything. Marilyn Monroe, looking particularly radiant, also pops up as a streetwalker who crosses his path.
When the film premiered in LA in September 1952, 'The Ransom of the Red Chief', a tale directed by none other that Howard Hawks, was received so badly by audiences that it was cut out before the general release a month later.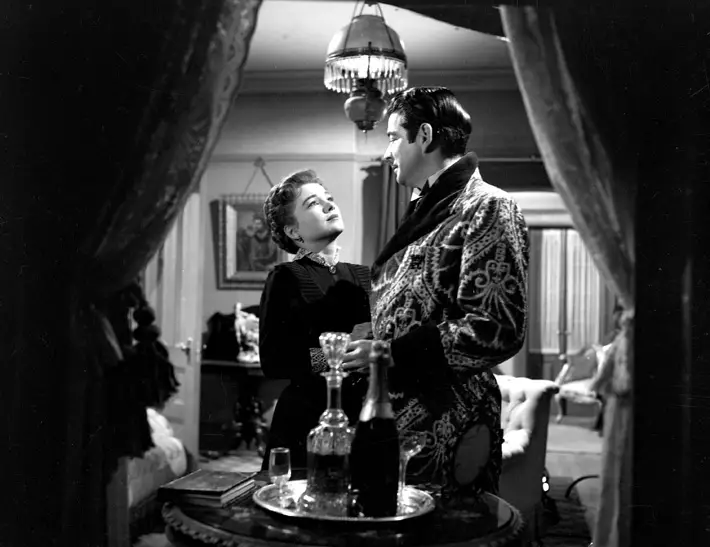 "Beautifully performed"
Thankfully it's since been reinstated because it's the best of the bunch. The genuinely hilarious tale of a couple of conmen's ill-fated attempts to hold a boy to ransom is beautifully performed by Fred Allen and Oscar Levant, who play the supposed villains.
The weak spot is actually the worthy but dull 'The Gift of the Magi', which is based on one of O Henry's most celebrated stories. Thankfully the rest of the choices are so well played and directed (by Henry Koster, Henry Hathaway, Jean Negulesco and Henry King, as well as Hawks) that it scarcely matters.
There are some great stars to look out for. As well as those already mentioned, Richard Widmark, Dale Robertson, Jean Peters, Anne Baxter, Jeanne Crain and Farley Granger all appear; a couple of informative documentaries and an audio commentary included in the special features are well worth checking out too, particularly if you're new to O Henry's work.
Special Features:
• High-Definition Transfer
• UK Blu-ray Premiere
• Commentary by Dr. Jenny Lind Proter, PhD
• The Life and Writing of O.Henry Featurette
O. Henry's Full House is released on Blu-ray by Signal One Entertainment, £14.99