Five Graves to Cairo (1943) – Film Review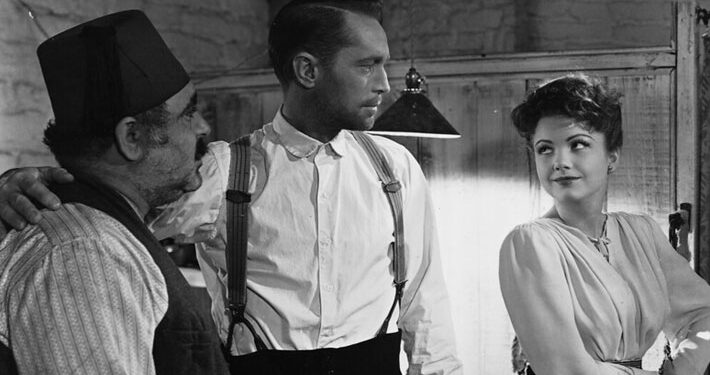 Director: Billy Wilder
Cast: Franchot Tone, Anne Baxter, Erich von Stroheim
Certificate: PG

by Sarah Morgan
You won't find many film-lovers who dislike Billy Wilder's work.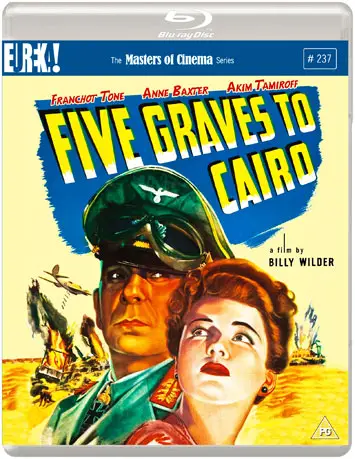 This is the man who brought us Sunset Boulevard, Sabrina, Double Indemnity, The Seven Year Itch, Witness for the Prosecution, The Apartment… the list of his most entertaining and noteworthy films could go on and on.
During the past few years I've had the pleasure of catching up with some of his lesser-known works; Five Graves to Cairo, his second directorial effort, is the latest. Sadly, it is not a hidden gem, despite Quentin Tarantino's assertion that it's one of his favourite films of all time.
"Duplicitous"
It was released while the Second World War raged on and is set during the North Africa campaign. Wilder, an Austrian who started his career in Germany but fled when the Nazis came to power, and who lost several members of his family in the Holocaust, was perhaps keen to make it clear just how ruthless Hitler's armed forces could be.
The story begins as British corporal Bramble, the sole survivor of his tank crew, stumbles across the desert, weary and suffering from sunstroke, until he's taken in by the staff of the Empress of Britain hotel. They nurse him back to health, but when Rommel himself checks in, Bramble assumes the identity of a German spy who had been working undercover as a waiter at the hotel.
Rommel wants him to continue his work, while the duplicitous Bramble tries to figure out a way to assassinate the German Field Marshal.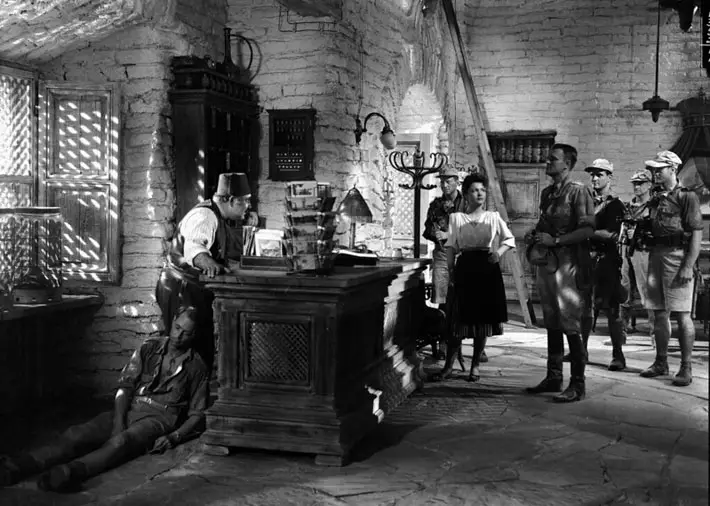 "Missed opportunity"
It's an intriguing plot with some clever points, but even though the run time is only a little over 90 minutes, the film itself still feels far too long, as if it's been padded out.
Erich von Stroheim, who would collaborate again with Wilder on the aforementioned Sunset Boulevard, steals the show as Rommel, but he has little in the way of competition. Franchot Tone, complete with American accent, is miscast as Brit Bramble – Wilder apparently wanted Cary Grant, who would have been far more suitable – while Anne Baxter fails to breathe any life into the token female character, a Frenchwoman on a mission of her own.
As a result, Five Graves to Cairo feels like a missed opportunity – there's certainly a good film in there waiting to get out. Perhaps an ambitious director looking for something to remake might be able to find it.
SPECIAL EDITION BLU-RAY FEATURES:
1080p presentation on Blu-ray for the first time in the UK from a brand new 4K restoration
Uncompressed LPCM audio (original mono presentation)
Audio commentary by film scholar Adrian Martin
Billy Wilder on Five Graves to Cairo
"Five Graves to Cairo" episode of Lux Radio Theatre, originally aired in 1943, starring Franchot Tone and Anne Baxter
Theatrical trailer
A collector's booklet featuring new writing by critic Richard Combs; and an archival article from 1944 about Wilder and Charles Brackett

Five Graves to Cairo is released on Blu-ray by Eureka, £19.99