The Major and the Minor (1942) – Film Review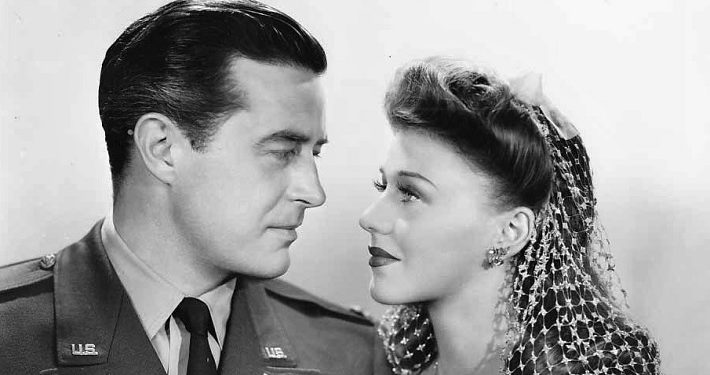 Director: Billy Wilder
Cast: Ginger Rogers, Ray Milland, Rita Johnson
Certificate: U
by Sarah Morgan
"They don't make films like this any more" is something we hear said a lot about movies of a certain vintage. And it's certainly something that could be said about The Major and the Minor – what's more, we'll probably never see anything like it ever again.
Ray Milland and Ginger Rogers are the titular stars. He's military man Philip Kirby, while she's struggling Susan Applegate.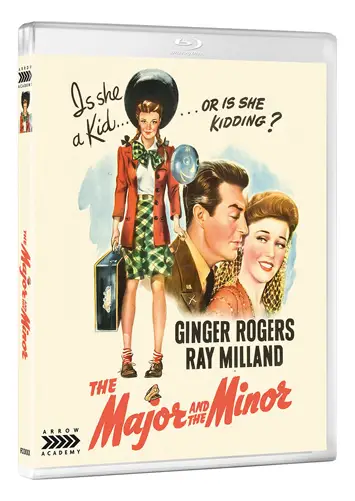 Having faced sexual harassment during her 25th job in New York, where she'd hoped to start a new life, Susan wants to go home to her small rural town. Unfortunately, she doesn't have enough money to cover the rail fare, so hits on the idea of posing as an 11-year-old girl in order to secure a cheaper price.
"Indelible impression"
Once on board, her ruse is rumbled by the conductors. While running from them, she hides in a sleeper compartment occupied by Kirby.
Thanks to dodgy eyesight, he's been seconded to a military academy and is on his way there to be reunited with his fiancee. He immediately believes Susan is a child and, when flooding hits the local area, takes her to stay with his fiancee's family for a few days.
Susan makes an indelible impression on the hormonal teens at the academy, but finds an ally in the fiancee's younger sister, who thinks the impending marriage is doomed and that Kirby would be better off without her sibling. As Susan is falling for Kirby's manly charms –  and Kirby himself is somewhat befuddled by his admiration for the 'girl' – it seems that love could be on the cards…
"Rather charming"
The Major and the Minor was produced in 1941; there is no way that any modern film-maker would be allowed to tell the tale of a man who falls for a child – albeit a woman in disguise as one – unless it was some sort of searing drama. Even another remake of Nabokov's Lolita would probably be frowned upon.
But Billy Wilder – in his Hollywood directing debut – plays it all for laughs. And despite the somewhat dodgy plot, it does manage to be rather charming. There's also an early nod to the rigours women have had to face in the workplace thanks to a certain kind of man, a forerunner of the #MeToo generation.
Milland and Rogers are fine in their lightweight roles, while Wilder adopts a trope that would become familiar throughout his career – that of someone forced to don a disguise.
Special features include a rare interview with Milland, a video appreciation by film historian Neil Sinyard and a 1943 radio adaptation featuring Milland and Rogers.
High Definition Blu-ray (1080p) presentation transferred from original film elements
Uncompressed Mono 1.0 PCM audio soundtrack
Optional English subtitles for the deaf and hard of hearing
New audio commentary by film scholar Adrian Martin
Half Fare Please!, a newly filmed video appreciation by film critic Neil Sinyard
Archival interview with Ray Milland
Rare hour-long radio adaptation from 1943 starring Ginger Rogers and Ray Milland
Image gallery
Original trailer
Reversible sleeve featuring original and newly commissioned artwork

'The Major and the Minor' is released on Blu-ray by Arrow, £24.99