Hong Kong's Travel Bubble Might be Something Macau Should Look Into
Due to its growing gambling industry, Macau has become desperate for tourists from China and Hong Kong. These two neighbouring countries make a significant gambling bulk of tourists to this Special Administrative Region. Negotiations which are currently ongoing between three regions could turn out great for this traveling bubble in terms of leaving Macau out of the loop.
Hong Kong "trapping" tourists, other countries look into it as a solution
Since there was a rumour about Macau not becoming part of this deal, Carrie Lam, Chief Executive was informed by local media that there could be some technical issues in an attempt to block Macau from the travel bubble negotiation group because Guangdong, one of the Chinese provinces, is considering to create the quarantine zone for the area Hong Kong is trying to connect.
Due to the ongoing world situation, the condition for traveling outside three countries, if the deal pushes through, is to arrange the free zone. Visitors would be not allowed to leave the "bubble" for at least two weeks after their stay, while at the same time, tests results would be mutually recognised between pact countries. It is very important to act this way, because governments of each involved region recognise the risk of spreading the pandemic.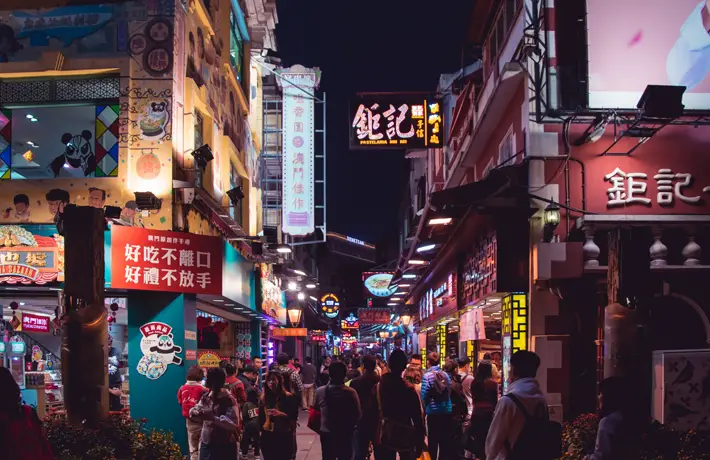 Macau becoming part of the deal is important for the country
Rumours about the possibility Macau not becoming part of a deal had been dismissed by Lam, claiming that negotiation with Macau Chief Executive Ho lat-seng had been carried out successfully in terms of including this region in a final agreement. Professor Sophia Chan, Hong Kong's Secretary for Food and Health, added that negotiations about the possibility that COVID-19 test results are mutually recognized are discussed with the Macao SAR Government and will be available after the discussion is finished.
According to Desmond Lam, Professor in Integrated Resort and Tourism Management at the Faculty of Business Administration, University of Macau, this move would be a crucial kick off to Macau's tourism industry. Lam also states that it would be very beneficial for the country. Of course, no one is expecting tourists to hit the slot machines as before the pandemic, but just opening the borders with Hong Kong is enough for the gaming industry to boost it slightly.
More than half of Macau visitors are from China and Hong Kong
The Professor is strongly convinced that in spite of the fact that more than half of visitors which come to Macau usually are from Guangdong and Hong Kong, and even then if they come to visit again, it is highly likely that they will be much more cautious when it comes to spending and consuming what it is offered. However, he believes they will not be ready for spending the same amounts as before since now tourism dynamics have changed: people are planning shorter trips, staying less time and even avoiding crowded places, which is to be expected. Although spending per visitor will drop, at least there will be some expenditures in contrast to no expenditures if no one visits at all.
In order to encourage visitors to get back, a deal about week long passes was made with Guangdong for certain residents. This move should be a good start to put visitors between those two regions in a positive balance and kick-start the economy.