And Away by Bob Mortimer – Review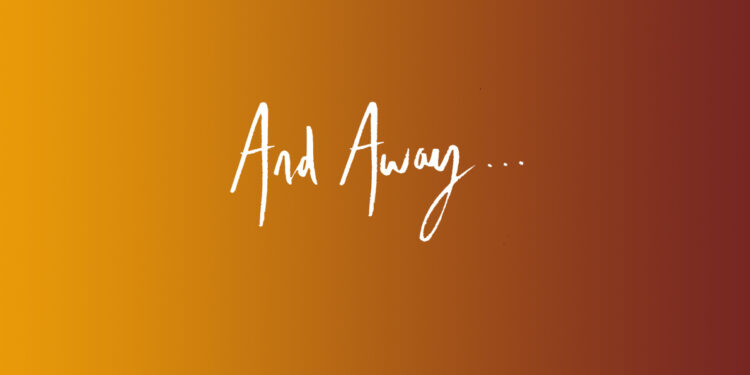 By @Roger Crow
I'll never forget that time I first saw Bob Mortimer on TV. It was Vic Reeves' Big Night Out on Channel 4 in May 1990, and I turned the show off half way through. It was a load of nonsense; a shambles; a stunning misfire that had somehow landed on TV by mistake.
A week later I thought I'd give it a second try, and that was that. Having recorded it, I must have watched that episode, and every one after it to the point where I was reciting the lines down the pub with mates and telling everyone I knew that Vic and Bob were going to be the next big thing. That wouldn't be the first time I'd backed the wrong horse, but with Reeves and Mortimer, thankfully I was on the money.
By the time they made the move to the BBC with The Smell of Reeves and Mortimer in 1993, that obsession showed little sign of abating. Again every episode was a joy, and random gags would become part of everyday speech. I still quote them today to the handful of friends who might get the reference.
As for Shooting Stars, those first few series remain some of the happiest viewing hours of my life, and it underlined the fact that Robert Mortimer was little short of a comedy genius. Yes, Vic (Jim Moir) was great, but that's the show when Bob really proved he was a comedic force to be reckoned with.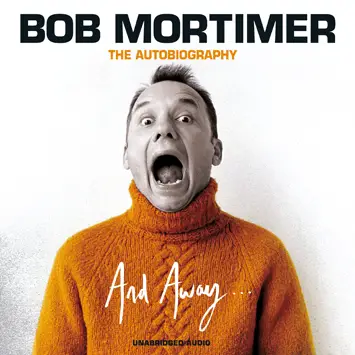 Bob's autobiography has been long overdue, but in recent years a heart condition that nearly claimed his life has put such plans on hold. If there is a plus to such a dramatic chapter in his life, it's the fact that he's not only made one of the best TV series of his career (Mortimer and Whitehouse: Gone Fishing), but it's made his memoirs all the richer. That's not to be confused with Me: Moir, the genius title for Jim Moir's autobiography.
"Sucker punch"
Like all great autobiographies, Bob's is a story worth telling; a rollercoaster ride of tragedy, comedy, success and more. The death of Bob's dad when he was a kid is heartbreaking, as is his sense of loneliness as he tries to fit in with a crowd. But despite his shyness, there's a Hulk-like entertainer lurking within Bob that has always been desperate to get out, and thank heavens for that. While many will be aware of his rise to fame on TV, it's the stuff that's less well documented that proves as fascinating, such as his legal work, or as a champion for folks who need such help with red tape.
And once famous, that desire to champion those in need proves even more compelling.
His memories of trying to secure the release of Jarvis Cocker from the unwelcome attention of Michael Jackson's bodyguards at the BRIT awards is just one of the many highlights.
Then there was the time Vic and Bob went to the States and auditioned for The Lion King. Yes, really. And as for their time in France making a certain car advert, it's like the stuff of a spy novel.
All autobiographies need a sucker punch or two, and it's Bob's recollections of his mum that will bring a tear to the eye, especially for anyone who's been in a similar situation.
Of all the comics in British showbiz over the past 30 years, Bob Mortimer has become more endearing with each passing year.
I, like many fans, waited years for his memoirs, and they do not disappoint. A glorious collection of stories from an extraordinary life. Once you put it down, you may get the immediate urge to pick it up again. Yes, you couldn't let it lie.
Roger listened to the audiobook of 'And Away…' by Bob Mortimer, released by Simon & Schuster, £14.40 download