5 Things You Can Send With Padded Envelopes You Haven't Thought About
Padded envelopes are an excellent choice for shipping a great many things, whether it's for your business or for personal reasons. Here's some inspiration for what you can do if you decide to buy envelopes and use them to their maximum potential – so what can you ship?
1. Brochures and magazines
A brochure is an excellent way as a small business owner to promote your wears. It gives you the chance to present your products in an appealing way, and can still offer your customers the convenience of ordering remotely if they or you do not do internet orders. Padded envelopes offer a little more bulk, allowing you to send larger printed items safely and securely.
2. Jewellery
Jewellery is ideal for shipping in padded envelopes because it's small, light, and yet still affords protection in transit. It can be the perfect choice for shipping a ring, bracelet, or even a relatively slender watch through the post. Add recorded delivery to your shipping and ensure that your recipient will get the goods safely and in the same condition you posted it in.
3. Important documents
If you have important documents to send it can be a great idea to do it through the post, and use padded envelopes to do it. This can be invaluable for occasions such as tax time, when you want to make sure your accountant has access to all the documentation they need.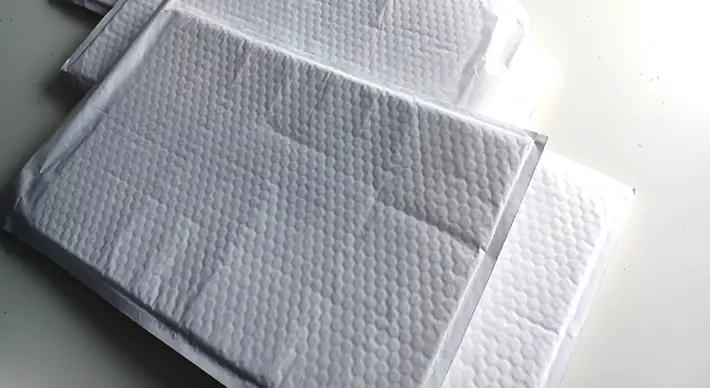 4. Small business goods
If you run a business and sell online or via mail order, smaller items can be ideal for sending in padded envelopes. They're secure, reliable, and offer some protection during shipping. You can even have them custom made if you choose to buy from https://www.bestbuyenvelopes.ie/.
5. Festive/celebration cards
Putting a celebration or festive card in a padded envelope is a great idea for anyone who wants to ensure the card reaches its recipient in the best possible condition. This can be particularly true if you're sending a more elaborate card, that may be a little less robust than a straightforward card – simply put the card in its envelope, then put that envelope into a padded one. It's that easy!
These are just some of the many things you can send through the post using padded envelopes. Their small nature yet still compelling level of protection makes them a versatile choice whether you need them for your business or personal posting.