What Are the Best Resources to Get Live Scores Data From?
Developers may benefit from Live Score Data in a variety of ways. An Application Programming Interface (API) is ideal for connecting to sports data (API). If a developer wants to build an app that notifies users about live scores, a betting app, a fantasy player app, or an e-sports app, they may utilize the appropriate API.
APIs save time as compared to writing a program from the ground up, especially because many of these APIs can do real-time data changes with sophisticated data feeds. These Sports APIs may be found in the Programmable Web directory. Hundreds of sports, ranging from auto racing to Zumba, are included in the listing.
Best Resources to Get Live Scores Data From
It would be AWESOME to have a trustworthy sports API that offers historical data, real-time updates and is affordable/accessible. RapidAPI, it turns out, has a lot of sports APIs with a lot of different features. There are many more, such as:
1. Bet365 API (Bet365)
All markets and odds offered on the Bet365 website may be accessed programmatically using the Bet365 API. Additionally, all markets and odds may be retrieved, or simply prematch markets and odds can be retrieved. BetsAPI, a service that provides live results and fixtures on several sports for betting purposes, offers this API as one of numerous.
2. Betfair
The Betfair Exchange API is a platform that allows developers to create bespoke betting tools and interfaces for use with the Betfair Sports Exchange, either for themselves or for other Betfair clients. With this API, you may find markets, place bets, view current bet details, betting history, and account statements.
3. Oddspedia
Oddspedia is a huge pool of amassed information about sports, be it match tables, odds, live score data – Basically everything a sports fan's heart desires. This makes Oddspedia an uprising platform with huge potential for sports fans and also bettors.
But Oddspedia also offers a widget with real-time data feed for webmasters to place on their website. If you've got a sports website, but don't have the resources getting all the information and data, Oddspedia's widget is definitely the way to go.
4. Golf Course Databases
The Golf-Course Database API provides extensive information about golf courses from over 39,000 golf courses worldwide, including 108 distinct fields for each club and data quality assurance.
5. Yahoo Fantasy Sports
The Yahoo Fantasy Sports APITrack API offers detailed information on leagues, teams, and players. This information may be used to create non-commercial tools and programs that aid in analyzing draught outcomes, the evaluation of free agents, the optimization of current rosters, and other tasks. The Yahoo Fantasy Sports API accesses Yahoo Fantasy Sports data using the Yahoo Query Language (YQL), providing data in XML and JSON forms.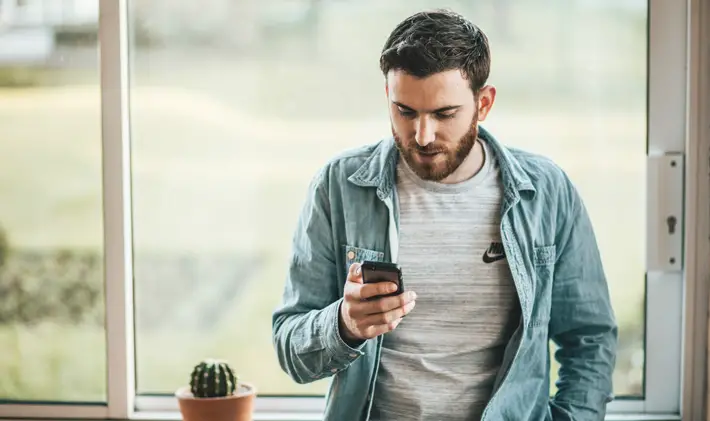 6. Pinnacle Sports
Pinnacle Sports is an internet business that provides betting information for various sports, including football, soccer, baseball, and rugby. The Pinnacle Sports API allows developers to incorporate Pinnacle Sports features into their apps. Retrieve lists of sports, leagues, and sports feeds are just a few API methods available.
7. A View From My Seat
A View from My Seat offers several services that let fans connect with their favorite teams, primarily by displaying fans' photographs in seating charts on the team's website. In addition, developers may use the A View from my Seat API to add fan photographs to their websites and applications via a RESTful interface.
8. ProfootballAPI NFL
Users can access a database of current and historical NFL football statistics and game information using the ProfootballAPI NFL API. Even when games are being played, the database is updated every minute, and data dating back to 2009 are available. Simple questions may be answered using the NFL API, or massive data sets can be returned for more in-depth analysis. The ProFootball API is not affiliated with the National Football League and does not claim ownership of the data.
9. Soccer API / Live-Score Football
Developers may use the Live-Score Football / Soccer API to include football/soccer games information into their websites. Livescores, team times, and other data are available through the API. In addition, for all significant football federations worldwide and many lesser leagues, the API offers live scores for football leagues, cups, and international matches.
10. eOddsmaker API
The eOddsmaker API provides multiple JSON and XML betting data streams for prematch and live in-play betting odds. Prematch betting odds are available from more than 70 bookies, while in-play betting odds are available from a handful of prominent bookmakers who offer 7,000 monthly events.
If none of the above is what you're searching for, have a look at our Sports category, which has over 400 APIs. The ProgrammableWeb directory also contains over 170 SDKs and over 47 pieces of Sample Source Code.
However, it also gives you access to some of the best sports leagues in the world. And regardless of what you're looking for,
• Data From Fantasy Sports
• Historical Data from The League
• Or Individual Player Data
There is no question that an API exists to meet those requirements. In addition, these systems use some of the most modern sport's databases and provide access to various useful features for retrieving complex sports data.