Derren Brown: Showman – Review – Hull New Theatre
By Karl Hornsey, September 2021
It's not that straightforward writing a review about a performance when the man himself specifically asks that, effectively, what goes on on stage, stays on stage. But there's so much to say about Derren Brown, and so many compliments that can be paid about his new tour, simply titled 'Showman', that it's easy enough to avoid giving away any specific details. This was the first major production that I've seen since theatres have been able to fully reopen, and Brown's show is an ideal one to get bums on seats, given how much of a following he's built up over so many years of performing.
I first saw Brown in the flesh in 2018 when his 'Underground' tour came to Hull, capturing many of his most famous moments in a 'best of' scenario, but it was great this time to sample his first new live show for six years. Quite simply, this is a consummate professional in action, making sure that the audience was eating out of the palm of his hand all evening. And at over two hours long, there's plenty of value to be had for your money. From the very first setpiece the audience is involved, but, crucially, Brown's rapport is based on building a relationship, involving only those that are keen to be on stage (and there were hundreds of those), and delivering a number of quite remarkable feats of mind manipulation, psychological magic and illusions.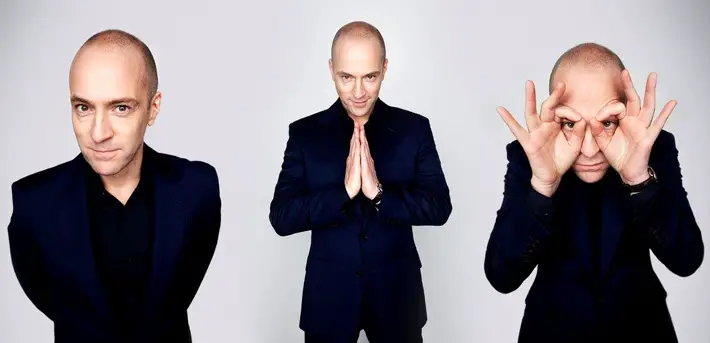 "Not a word wasted"
I was keen at first to try to work out how the illusions and trickery were achieved, but there seemed to come a point when I just decided to let the experience wash over me, accepting that Brown is a master of his art, quite probably the master of his art, and simply enjoying the show for what it is. While some of the art form is explained, much of it is left to the audience to try to comprehend what they've just seen with their very eyes, and even the several members who made it onto the stage and became involved in the acts were left scratching their heads.
Without giving anything away, this seems to have been the most personally emotive of stage productions for Brown, who mixed the tone of his performance perfectly, bringing together several strands and stories all evening. There's not a word wasted, and you know that if Brown mentions something, however random it may seem, that at some point it's going to come back into the equation. While his TV shows are great to watch, there's no substitute for seeing the show live, and 'Showman' confirmed that Brown is still very much at the top of his game.
Derren Brown: Showman is at Hull New Theatre until Saturday, plus other Yorkshire locations over the next year