Introducing: Cold Culprits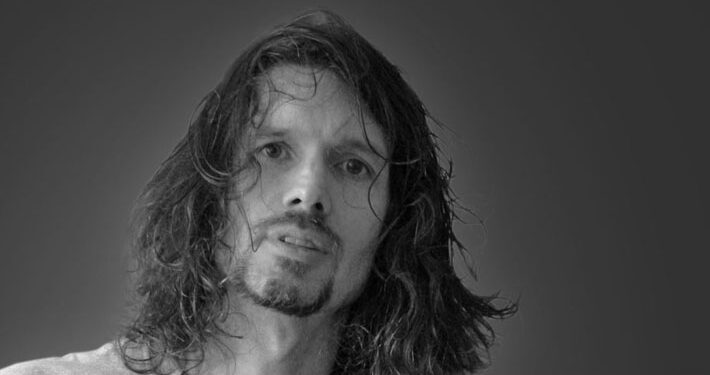 Literate one man rock band from York…
YOUR NAME: Andy Watson – AKA Cold Culprits.
HOW LONG HAVE YOU BEEN PLAYING MUSIC? I've been playing seriously for around three years. I bought a guitar and performed at an open mic for the first time in February 2017, which resulted in a slot at a local beer festival later that year, then the formation of an indie rock band in 2018. When the band decided to focus solely on playing indie rock covers on the pub circuit, I started to learn drums and keyboards as well, to create original music as Cold Culprits.
ANY PAST BANDS OR COLLABORATIONS WE SHOULD KNOW ABOUT?
I still play with that covers band, The Cover Culprits, on the regional pub circuit.
GIVE US 3 REASONS WHY WE SHOULD TRACK DOWN, LISTEN AND DISCOVER YOUR MUSIC?
It's an inventive, controlled cacophony. Kinda like a stuntman falling down some stairs.
If you like a slice of snarling New York punk, with some 1980s synth styling and an overdriven rock guitar smeared across it, this is for you.
If that's not enough, howsabout I seal the deal with the driving rhythm of a classic 1960s Pearl rock drum kit
WHERE DO YOU SOUND BEST – FESTIVAL, CLUB, BEDROOM – OR SOMEWHERE ELSE?
Dammit, festivals and pubs are awesome, but it's all about the sound tech. If I get a great sound engineer on my side then it can sound sweet. Live music is where it's at. That said, the home studio means I have full control and can get a lot weirder with the sounds.
WHAT WAS YOUR FIRST…
RECORD? LL Cool J, Bigger and Deffer. My plan was to buy a Beastie Boys album with money from my paper round, but when I got to the record shop (do you remember when we used to have tons of record shops??) they didn't have it in stock.
CD? Hmm, not sure. It could have been Screamadelica by Primal Scream
DOWNLOAD? That's a super tough one to answer!! I have no idea. I went crazy and downloaded a whole bunch pretty early on. Funny how I can remember the physical formats, but downloads just don't hold the same memories.
SO, WHEN IT ALL GOES RIGHT AND YOU'VE GOT A BOTTOMLESS PIT OF MONEY AND LONG QUEUE OF HANGERS-ON, WHAT WILL BE YOUR BIGGEST MUSICAL INDULGENCE?
I love my guitars, but always buy second hand and then modify them to get them looking and sounding how I want them to (my current workhorse is a black Fender Telecaster Custom, which I drilled out and screwed a Bigsby tailpiece onto). So, I would max out on a 1980s Gibson Moderne – the mythical lost Gibson guitar, so ugly they didn't release it when they first designed it in the 1950s. It looks awesome.

"Diving deep into the weirdness"
SO, WHEN IT ALL GOES WRONG AND YOU'RE LEFT BITTER AND TWISTED AND CURSING THE MUSIC INDUSTRY, WHAT DO YOU FALL BACK ON?
I split my time between making music and working as a freelance copywriter for tech companies, so that's what I'd need to keep on doing. I always wanted to be a stuntman though, I used to love setting myself on fire, which is completely normal.
WHAT ARE YOUR MUSICAL GUILTY PLEASURES…
I don't feel any guilt about it, but don't like to mention it much either, to be fair. A bit of Duran Duran or INXS always goes down well. Or for a proper chill, let's go with some Rod Stewart or early Cliff Richard.
WHO ARE YORKSHIRE'S FINEST IN CULTURE, SPORT AND MUSIC?
I'm keeping an eye on what Apollo Junction are doing at the moment. Skylights are stepping up with some great tunes too.
NAME YOUR SUPERGROUP – WHO'S PLAYING WHAT, WHO'S ON VOCALS AND WHO'S YOUR BEZ?
Joni Mitchell front and centre on the mic.
Spike of the Quireboys throwing down some supporting vocals.
Flea on the bass.
Gotta be the main man Taylor Hawkins on drums.
Billy Bibby ex-Catfish on guitar.
Ben from Kasabian on the keys.
Then we need to have Tim Booth from James dancing around like a feverish idiot.
GO SEE THIS FILM: Amy, the Amy Winehouse documentary by Asif Kapadia. Awesome.
GO READ THIS BOOK: Steppenwolf by Hermann Hesse. It's all about not feeling at home in the world of the everyday and the regular, but then undergoing a transformation by diving deep into the weirdness.
GREAT LOST BAND/ARTIST: Vinegar Joe. Check out their song 'Never Met A Dog That Took To Me'. I only discovered it a couple of years ago.
WOULDN'T BE CAUGHT DEAD SUPPORTING: A motorway bridge on the M62.
LONDON, L.A OR LEEDS?: Gonna have to be Leeds. Every. Single. Time… unless York is on the cards, then it's a tricky one.
AND FINALLY… AS YOU LEAVE THE STAGE, WHAT ARE YOUR PARTING WORDS?
Keep it Cold, keep it Culprits.
The second single from Cold Culprits, 'Candy Thief' is out on May 5.
For more info visit coldculprits.com