The Righteous (2021) – Film Review
Director: Mark O'Brien
Cast: Henry Czerny, Mark O'Brien, Mayko Nguyen
Certificate: 15
By Sarah Morgan
The horror genre has always been popular with low-budget film-makers – probably because you don't need big special effects or superstars to provoke a feeling of dread in audience members.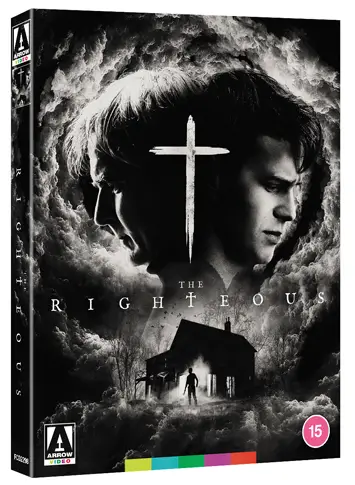 Roger Corman was an ace at it during the 1950s and 1960s, while even Hammer's blood-soaked chillers were made on a shoestring. The likes of John Carpenter, Wes Craven and many, many more have followed in their creepy footsteps.
"Remote"
The latest to add his name to the list is Newfoundland-born debut writer-director Mark O'Brien. He's best known as an actor, and counts such acclaimed Canadian TV shows as Republic of Doyle and Halt and Catch Fire on his CV. If The Righteous is anything to go by, he has a big future behind the camera too.
O'Brien also takes one of the lead roles in what is really a three-handed story (more actors do appear, but only in brief scenes) as Aaron, a mysterious stranger who turns up on the doorstep of defrocked priest Frederick Mason and his wife Ethel, just as they're grieving the loss of their adopted daughter.
Aaron claims to have been on his way to meet a friend when he got lost and – literally, as he has an injured ankle – stumbled upon their remote rural home. He soon worms his way into the couple's affections before revealing the truth about his visit – something which rocks Frederick to very core of his soul.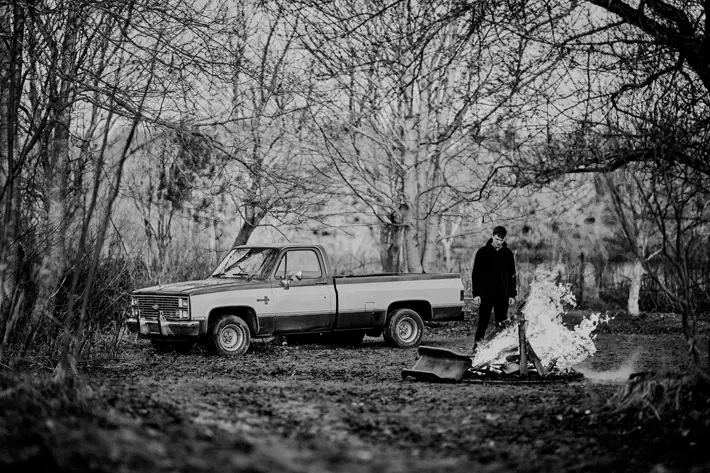 "Atmosphere"
The former priest is played by Henry Czerny, who is recognisable from his supporting roles in the blockbusters Mission: Impossible and Clear and Present Danger. He also appeared in the TV series The Boys of St Vincent as an abusive priest, but don't assume Frederick's dark secret is along similar lines – O'Brien's screenplay is far too inventive to go down such an obvious route.
Mimi Kuzyk is equally impressive as Ethel, who projects the kind of loving presence everyone would like to have in their lives, while plaudits should also go to cinematographer Scott McLellan, whose crisp black and white photography adds gravitas and atmosphere to every scene.
The disc also has a number of worthwhile special features too, including revealing interviews with the cast and crew.
SPECIAL EDITION CONTENTS:
• High Definition (1080p) Blu-rayTM presentation
• Original 5.1 DTS-HD Master Audio
• Optional English subtitles for the deaf and hard of hearing
• Brand new audio commentary by writer, director and actor Mark O'Brien and editor Spencer Jones
• Cast and crew interviews with writer/director/actor Mark O'Brien, producer Mark O'Neill, actors Henry Czerny, Mimi Kuzyk, and Kate Corbett, editor Spencer Jones, cinematographer Scott McClellan, and production designer Jason Clarke
• Roundtable discussion with Mark O'Brien and Matt Bettinelli-Olpin, Tyler Gillett and Chad Villella of Radio Silence
• Stage Presentation and Q&A with Mark O'Brien and Henry Czerny from the World Premier at Fantasia International Film Festival 2021
• Grimmfest 2021 live-streamed Q&A with Mark O'Brien
• Original soundtrack
• Image gallery, accompanied by the film's original score by Andrew Staniland
• Reversible sleeve featuring newly commissioned artwork by Grant Boland and Oink Creative
The Righteous is released on Blu-ray by Arrow, £24.99