Romeo is Bleeding (1993) – Film Review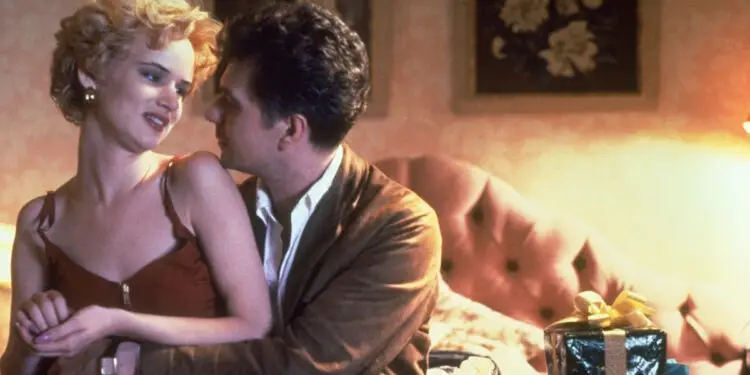 Director: Peter Medak
Cast: Gary Oldman, Lena Olin, Wallace Wood
Certificate: 18
by Sarah Morgan
Gary Oldman is widely regarded as one of the finest actors of his generation, with his peers lining up to sing his praises.
Clearly they haven't seen Romeo Is Bleeding, which features perhaps his most overblown performance – yes, even bigger and more bonkers than his turn as the iconic vampire in Bram Stoker's Dracula.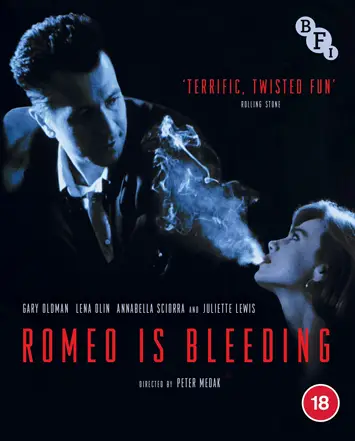 He plays Jack Grimaldi, a New York cop and supposedly happily married man who is living a double life. He has a lucrative sideline in selling information to the mob and a blonde bombshell girlfriend who couldn't be further removed from his demure wife if she tried.
"Seductive charms"
But one false move brings Jack's two worlds together with such cataclysmic force that his life – and those of the people around him – will never be the same again.
The plot sounds relatively straightforward and almost mundane, which is perhaps why director Peter Medak, then fresh from his success with adaptations of true life tales The Krays and Let Him Have It, opted to depict it with a sort of heightened reality; nothing is particularly realistic and most of the characters are more like caricatures.
Juliette Lewis, Will Paton and James Cromwell all have supporting roles, but the only main member of the cast who delivers a straightforward performance is an underused Roy Scheider as mob boss Don Falcone, who orders Jack to kill sexy female assassin Mona – or face the consequences. Jack is reluctant to do so, especially after Mona uses her seductive charms on him.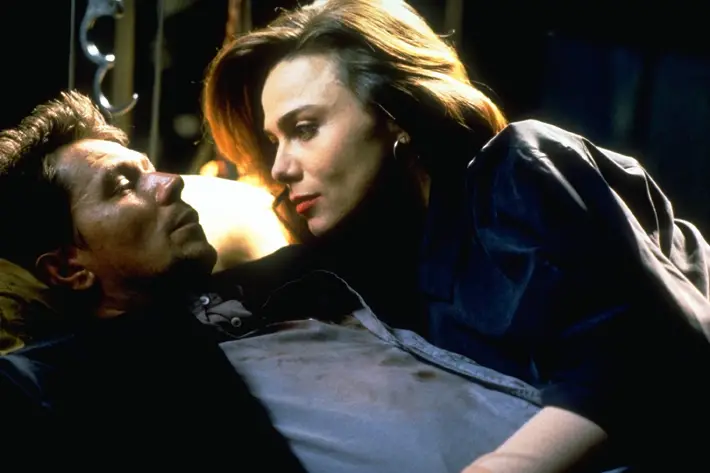 "Annoyance"
Lena Olin plays the villainess, an ever-grinning psychopath who clearly kills for fun. Maybe she's supposed to be some kind of male fantasy figure, but for this reviewer, she's simply an annoyance.
The screenplay, by Hilary Henkin, whose eclectic credits also include the muscular Patrick Swayze vehicle Road House and acclaimed political satire Wag the Dog, misfires throughout. And that's a shame because there are some good ideas. But sadly, instead of being impressed, you're simply left thinking how fine a film it could have been had somebody with more of a feel for neo-noir, such as the Coen brothers, made it.
Interestingly, Jon Bon Jovi wrote the song 'Always' for the soundtrack, but disliked the film so much, he withdrew his permission to use it. Clearly a man of taste.
Special features:
· Presented in High Definition
· Newly recorded audio commentary by author and film critic Alexandra Heller-Nicholas
· Medak on Medak: An interview with Peter Medak (2021, 43 mins): a newly filmed interview with director Peter Medak on his career and his work on Romeo is Bleeding
· Original theatrical trailer
· Isolated score (featuring some effects)
Romeo is Bleeding is released on Blu-ray by the BFI, £19.99