Lies and Deceit: Five Films by Claude Chabrol – Boxset Review
By Sarah Morgan
The late, great Claude Chabrol was a key member of the French New Wave movement which also included such legends as Francois Truffaut, Alain Resnais and Jean-Luc Godard. He's credited with directing its first film, Beau Serge, in 1958, but is now not as well known now as his contemporaries, perhaps because his output has been deemed more mainstream.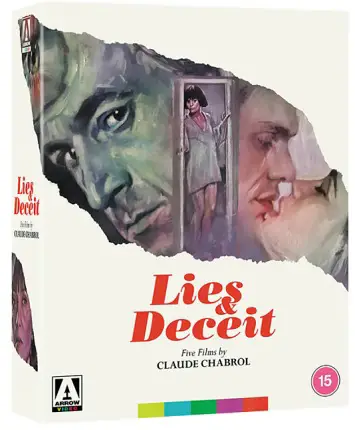 Nevertheless Chabrol was prolific, working more or less up to his death at the age of 80 in 2010.
"Unusual"
This boxset from Arrow Films features a selection of five works made between 1985 and 1994, loosely tied together due to a shared theme of, you guessed it, lies and deceit.
Cop au Vin and Inspector Lavardin could have been released as a separate double-bill. Both star Jean Poiret (who, incidentally, wrote the original version of La Cage Aux Folles) as Jean Lavardin, a slightly eccentric police detective. In Cop au Vin he arrives in a rural town to investigate a series of deaths linked to the efforts of local dignitaries to evict a wheelchair-bound woman and her postal worker son from their home.
The second film sees him on the trail of whoever murdered a devout Roman Catholic writer married to his old flame. These are the most satisfying of all the films in the boxset, perhaps because Poiret's performance is so unusual and charming.
Madame Bovary is a fairly straightforward if cold adaptation of Gustav Flaubert's novel about a provincial doctor's wife, her affairs, romantic nature and downfall. Isabelle Huppert takes the lead role.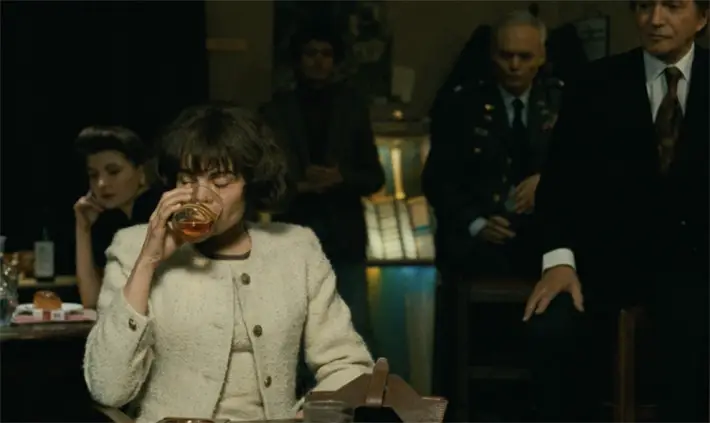 "Damaged"
Betty is based on a Georges Simenon book and stars Marie Trintignan as the titular character, a psychologically damaged young woman. A serial adulterer, she's thrown out by her husband and his controlling family, is taken in by an older widow and then, in effect, repays her by kicking her in the teeth. Whether we're supposed to have sympathy with any of the characters is unknown, but certainly the central one is very hard to like.
Finally, Emmanuelle Beart and Francois Cluzet appear in Torment, based on an unproduced screenplay by film-maker Henri-Georges Clouzot, who's best known for the films Les Diaboliques and The Wages of Fear. Torment is the tale of a husband's jealousy and its devastating impact on his marriage. It's well acted, but thoroughly depressing.
Chabrol directed far better films during his career, and these five movies are unlikely to convince newcomers to delve further into his CV. However, if you're already a fan, you may find them intriguing. The set's saving grace is, however, a wealth of special features, including video essays and commentaries.
7/10