Without Prejudice by Nicola Williams – Review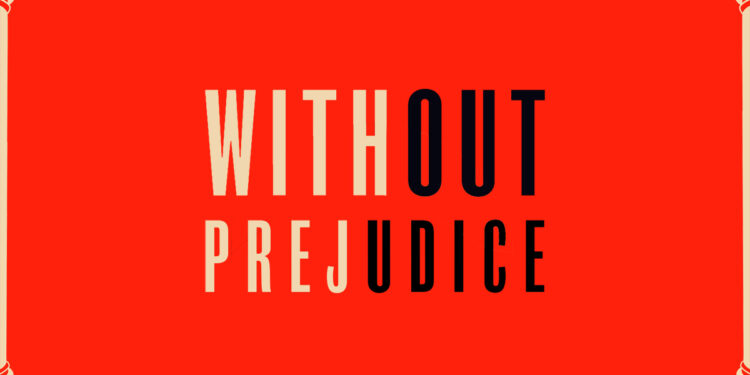 By Helen Johnston
Black authors matter is the premise behind a new collection of novels curated by Booker prize winner Bernardine Evaristo.
Called Black Britain, the series aims to bring a wealth of lost writing about black Britain and the diaspora to a new generation and help the publishing industry to become more inclusive and representative of our society.
Without Prejudice, published in 1997, is one of six novels in the first series and has new artwork on its front cover by black artist Sumuyya Khader.
This is a courtroom drama centred on 30-year-old barrister Lee Mitchell, a black, working class woman who went to a school where she wasn't expected or encouraged to achieve much. She stands out in a profession predominantly white, male and upper-middle class.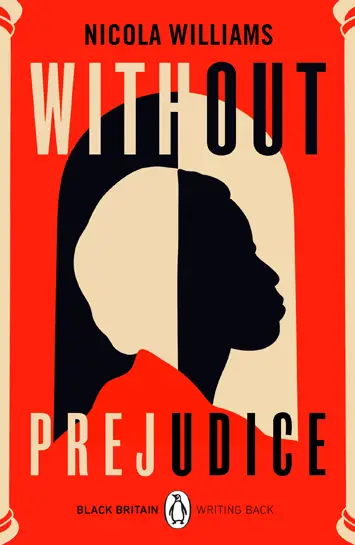 Williams is herself a former barrister, and now a part time Crown Court judge, so she knows of what she writes. Occasionally I felt she presumed too much prior knowledge of her readers by using legal language. For instance, I had to look up voir dire despite having covered many court cases as a journalist.
"Engrossing"
It didn't ruin the story though because it's not just about what happens in court, it's much more than that. It encompasses relationships, both professional and personal, as well as violent crime.
Lee's story is one of struggle to get to where she is and to be recognised as an equal. At one point she is mistaken for the defendant in a drugs case, instead of the white man standing beside her.
Her character is finely drawn, bringing out the complexities of her personal life as well as what happens in the office. She is in a longstanding relationship, has a widowed mother, and establishes a friendship with a girl from school who she thought she had nothing in common with. That friendship is tested to the limit when her friend is raped.
It's a story of love, loyalty and difficult choices. I found it to be engrossing and as relevant today as it would have been 24 years ago when it was first published.
The fact that the protagonist is black, working class and female makes it relevant to anyone who identifies with one of those groups. Lee is clearly a strong and determined woman, but she is also a chain-smoker and worries about other people. I found this made her likeable as well as inspirational.
Evaristo says she wants to resurrect texts that will help reconfigure black British literary history. In her foreword to this book she writes: "Without Prejudice offers us a version of black female achievement that is essential to attaining and inspiring a more meritocratic nation."
It's a book that should be on school library shelves as an inspiration to any teenager who has never been encouraged to aim for something more out of life.
'Without Prejudice' by Nicola Williams is published by Penguin, £8.99 paperback