Romney Marsh Shepherds Huts – Review
By Richard Jones
Sheep are synonymous with relaxation. Think about it, whenever you were struggling to sleep as youngster, the first advice you'd receive was "have you tried counting sheep?"
Not only that, sheep's fleeces and wool have been used for centuries to help people keep warm and comfortable during the cold months.
At Romney Marsh Shepherds Huts in Kent on the south coast of England, sheep play a big part in keeping visitors relaxed and entertained during their stay.
Covering around 100 square miles, the sparsely populated wetland Romney Marsh is an Area of Outstanding Natural Beauty.
Often called The 'Fifth Continent', it is one of England's most distinctive and unique landscapes.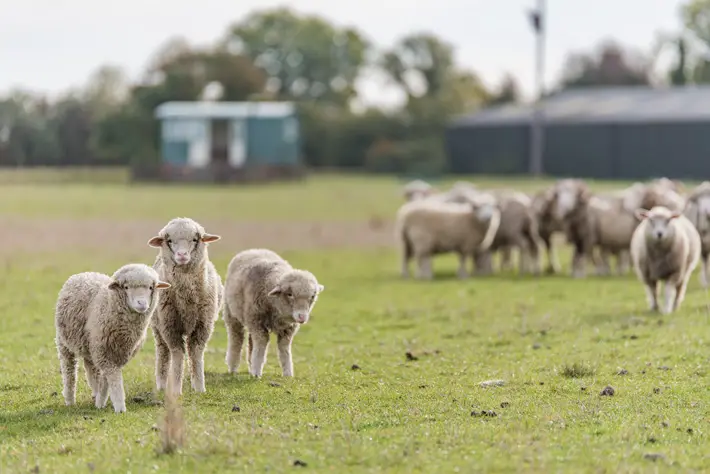 "Countryside retreat"
Much of the area lies below sea level and the scenery is one of wide fields, endless skies, meandering ditches, isolated farms and quaint villages.
At its southern tip is the great sweeping expanse of shingle which makes up the Dungeness peninsula, the largest shingle cusp in Europe.
And close to that, is the family farm containing the self-catering Romney Marsh Shepherds Huts.
Staycations have never been more popular and while the UK can't promise the guaranteed warm climate of the Mediterranean, it does score highly when it comes to finding a cute countryside retreat.
Nevertheless, with the warmer months on the horizon, if you are in need of a real 'away from it all' glamping break, then Romney Marsh Shepherds' Huts near Aldington is the place for you.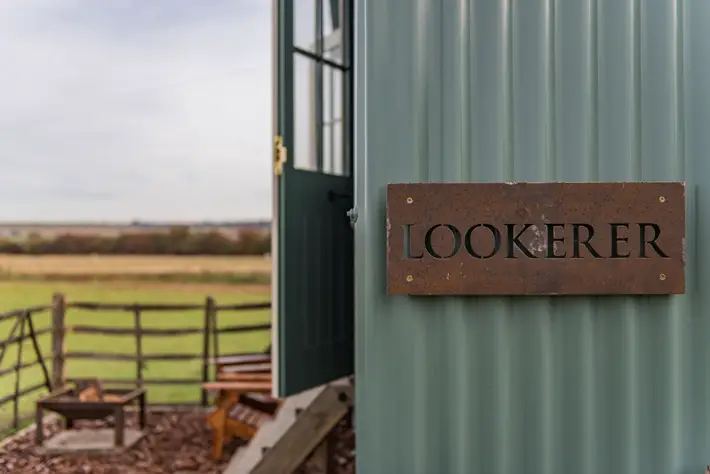 "Fully equipped"
Picture the scene, you wake in the company of a flock of inquisitive Romney ewes and cute spring lambs, with a soundtrack of chirping wild birds.
Owned by farmers Kristina and Paul Boulden, the property offers two huts, Rumwold's Hut and Lookerer, with plans for a third on the horizon.
Each provides an idyllic place to relax, recharge and get back to nature amid miles and miles of Kent countryside.
The huts are fully equipped with a double bed, kitchen and outdoor fire pit.
Not only that, there are woollen goods, robes, fleece snuggles and lanolin toiletries from the family's sister business Romney Marsh Wools, which won the award for the 'Best National Artisan Brand' at last year's Rural Business Awards.
Despite the huts' eco-credentials, there is also a generous helping of warmth and luxury.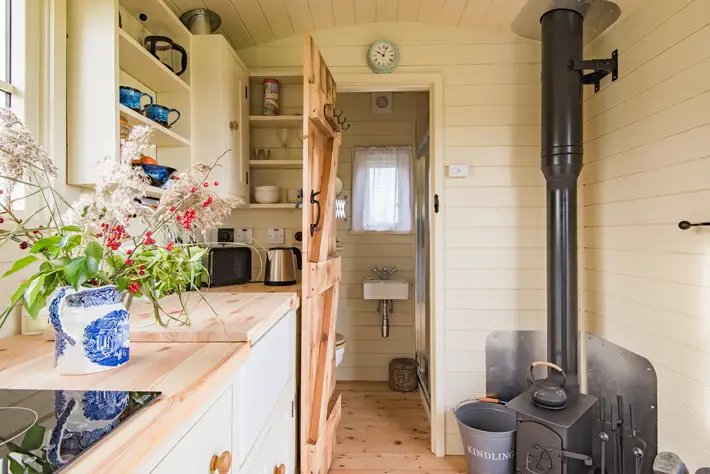 "Clover-rich pastures"
Each has a living area with wood burning stove and electric radiators to stave off the spring chill, while the sleeping area has underbed storage, a coat rail, and double aspect windows with blinds.
The surprisingly spacious shower room comes with a powerful overhead shower, wash basin, heated towel rail and flushing toilet.
Outside, there is a garden with a sheep-proof fence surrounding a seating area with wooden chairs and a fire pit and barbecue.
Kristina and Paul's family have farmed the land for more than six generations stretching back over 120 years and they encourage guests staying in the huts to help bottle feed lambs bred on the clover-rich pastures.
To fuel themselves each day, guests can opt to have their hut stocked with locally sourced breakfast produce (from £15 extra per booking) before heading out to explore the local area, which is a paradise for walkers, cyclists and explorers.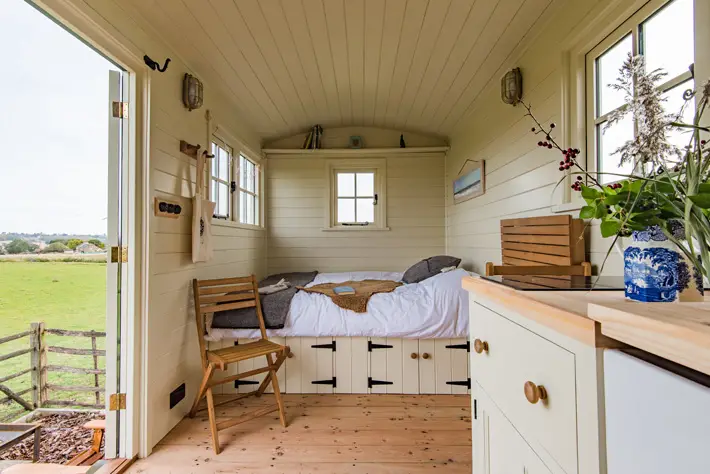 "Active adventures"
As well as the RSPB Reserve at Dungeness close by, those craving a day at the beach, can head to Dymchurch which is less than four miles away, or spend the day at Camber Sands and stop-off at the quaint town of Rye on the way.
A visit to nearby Gusbourne vineyard with its French-style wines is a must, and let's not forget seaside town Folkestone, only a 20-minute drive away.
If you want activities organised for you, Kristina has worked with a range of small local businesses to develop a programme of creative, foodie, and active adventures and offerings.
They include learning the art of needle-felting from the comfort of your hut under the tutorage of local artist Rachel Murrell. Classes see guests make artsy creations using wool sourced from the sheep on the farm.
There is also the opportunity to make your own drinks using a DIY Cocktail Kit delivered to your hut by local business Wild Box which uses Kentish Spirits and produce in its beverages.
Bikes can be rented from Channel Bike Hire or you can head on a Jeep Safari.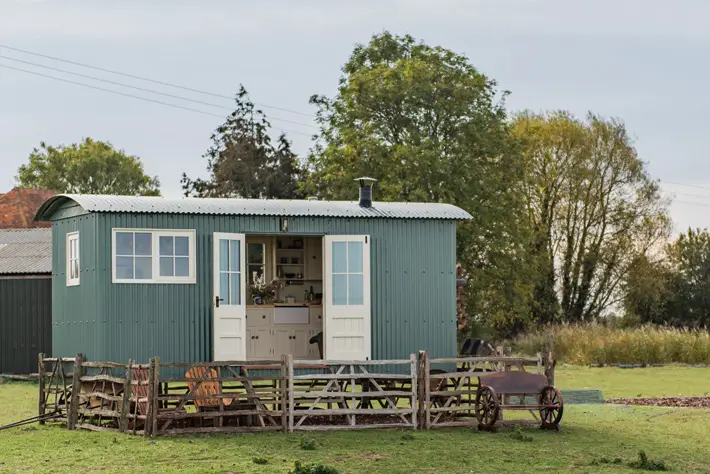 "Star gazing"
Meanwhile, if you're in need of relaxation, a massage in your hut can be booked with local beauty therapist Ellen Gough.
Finally, once you have returned to the cosy Shepherds Hut, you can dine on a three-course gourmet meal from The Flavour Kitchen, which delivers food direct to the property.
Then, what better way to end a day in the countryside than a spot of star gazing, taking in the quiet surroundings and toasting marshmallows around the fire pit?
One thing is guaranteed, after all that adventure and fresh air, you won't have trouble falling to sleep in one of the comfortable huts.
But if you do, you can always try counting imaginary sheep – or some real-life ones.
A two-night stay in either the Lookerer or Rumwold's Hut at Romney Marsh Shepherds Huts in Kent is priced from £250 for two adults sharing. Bookings go via Bloom Stays: bloomstays.com or call 01227 903 404. For more information see: romneymarshshepherdshuts.co.uk