4 Strategies To Promote Your Online Store And Generate More Sales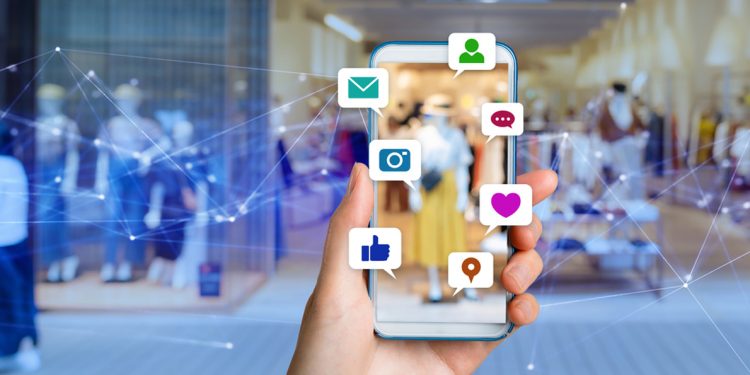 Much to the dismay of many e-commerce entrepreneurs, a fully functioning e-commerce website doesn't automatically start generating profit. In fact, getting noticed and attracting customers is one of the biggest challenges for new and growing online stores. With the e-commerce space being as populated as it is, the more effort you put into promotional tactics plays a significant role in boosting your visibility, which can lead to the business's success.
With that in mind, below is a list of strategies you can adopt to market your e-commerce store, attract more customers, and increase your conversion rates.
1. Boost Your Social Media Presence
Social media has become a non-negotiable essential for any business intending to succeed. In today's digital world, you must have a solid online presence.
Although multiple studies have come up with various statistics, the general consensus seems to claim that over 50% of consumers use social media for online shopping. They use such platforms to find new products, research the brand, and see what other consumers say about the company and its items, to name a few.
In other words, creating and maintaining social media accounts for your business can help you build your brand and online presence. It's also one of the ways you can communicate and interact with your clients, customers, or followers. For instance, you can post multimedia content to engage your audiences. Satisfied customers can also leave comments on your feed or posts, to which you could reply. This can help you maintain good engagement and allow potential customers to see you as a trustworthy brand.
There are various platforms you can utilize. But ultimately, the goal is to produce quality, relevant, and engaging content with strategically placed links and calls to action that can direct consumers to your e-commerce store. To help you in this aspect, you may want to hire a social media manager to oversee your social media presence. You can also consider sourcing an ecomm expert to optimize your website and landing pages to better appeal to new visitors.
2. Collaborate With Influencers
Tapping into social media is one thing. But to further strengthen your online presence and attract more consumers to your online store, growing your following and expanding your reach is essential. You can do this by paying for sponsored posts from social media influencers who already have a strong following.
The concept is relatively simple. Within your industry, there's probably an influencer whose content somehow relates to the products you're offering. And by extension, the people who follow them are likely to share the same interest in said niche and, therefore, your business.
You can approach these influencers to negotiate a sponsored post. Generally, you'll pay for them to promote or endorse your business—or one of your products—to their followers. The post may be permanent or temporary; it depends on what you've agreed to. These posts typically do (and should) include a link to your social media, online store, or both.
By collaborating with the right influencers, this method can significantly help boost your visibility, grow your following, and increase your sales and conversion rates.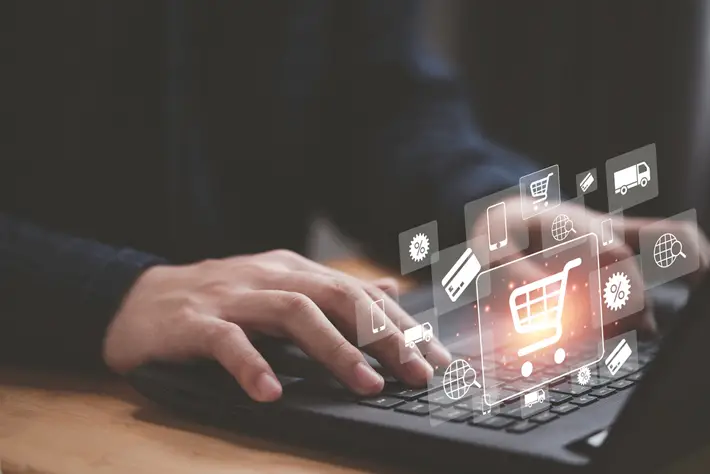 3. Affiliate Marketing
Affiliate marketing can be summarised like this: You provide content creators or marketers with a personal affiliate link to your online store. When a click through their link results in a sale on your store, they receive a small percentage of the profits; a commission.
This approach relies on promotion from influencers to their audience, too; it's sometimes used in conjunction with a sponsored post. The main difference is that pure affiliate marketing doesn't require you to pay anything upfront. You may be giving up a small cut of your profits, but it would be worth the exposure, especially if you're a new business with little capital to spend on marketing.
Perhaps, one of the biggest benefits of affiliate marketing is that the individual earns per sale. The more successful their promotion, the more money they'll earn. Of course, this is good for you as a business owner. The setup means influencers will likely be more motivated to increase their revenue by promoting your business more, which is what you want.
4. Spend Time On Your SEO
Finally, a website's Search Engine Optimisation (SEO) is always worth improving. For one, a well-planned SEO technique can help you get more leads from search engines like Google, among other benefits.
Search engines use an elaborate system of ranking websites to determine whether they're of quality, helpful, and relevant content to given search queries. This means that the websites you see on the first page of search results have great SEO rankings. And this is where implementing SEO strategies come in.
Some main SEO techniques you can adopt include creating an XML sitemap and partnering with high authority sites to get backlinks. You should also focus on providing high-quality, relevant, and helpful content across your website—you may even introduce a blog section to your online store.
By having an SEO-optimized site, your page can rank high and be more visible to your target audience. This way, when a consumer searches the internet for something relevant to your niche and products, your website will be on that first page.
Conclusion
Promoting your online store is a significant aspect that can affect your sales and the overall success of your business. The four techniques listed above are some of the most popular e-commerce promoting strategies you can adopt.
Ultimately, the key to successfully promoting your online store is to explore several strategies, work with different people, and take note of what works and what doesn't. These steps build up until you've found a marketing strategy that can give you and your business the best results.