Does Your Business' Online Presence Match With Its Shop Front?
Businesses in Yorkshire continue to capitalise on the shift in consumer patterns, and shift their efforts to the digital space Like many others, Quarterdeck has enjoyed the benefits of online presence since making the move last autumn. The rise of online shopping and businesses has been so astounding that it has even thrown the future of brick and mortar into question. With more people choosing to launch eCommerce stores, and physical footfall down by 27.7 percent, it is now more important than ever that businesses maintain a seamless and integrated approach between their online presence and storefronts.
The Benefits Of Building An Online Presence For Your Business
With more customers shopping and browsing online, maintaining an online presence means your customer can easily find you- offline and online. It also opens up an additional platform for sales, marketing, and customer communications beyond your storefront. With a wider reach, businesses can begin to build a stronger brand and foster creditability in their brand. However, if done right your business's online presence can be a vital supportive tool for your brick and mortar stores by attracting more customers to visit in-store or by creating a user experience around the local areas in Yorkshire.
Helping Your Brick And Mortar Stores Survive The Digital Rush
Even with the rise of digital shopping during the pandemic, customers are still spending more per visit in-store than they do online, says a recent report by the BBC. Recent months have seen organizations like the North Yorkshire County Council encourage consumers to welcome back reopened stores in the area. In September 2020, we saw the launch of the Totally Local platform in Hebden Bridge which encouraged people to shop locally. However, there is no denying the physical retail space will change in the coming months and years. The leveraging of technology to create an omnichannel experience will play a big role in keeping storefronts open.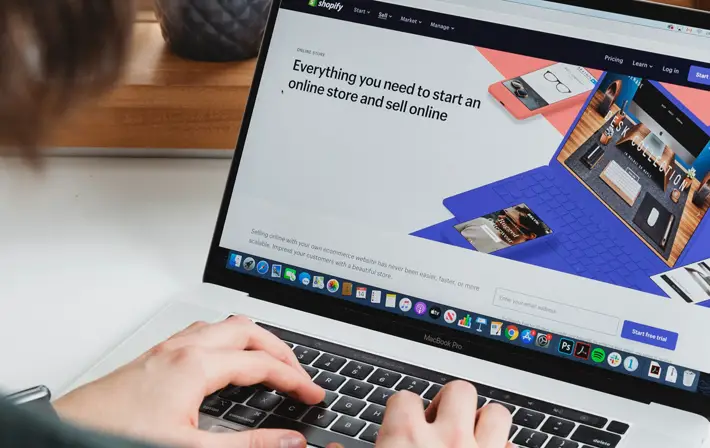 Matching Your Online Business Presence With Your Brick And Mortar
For a business to find success online and in its stores, it must perfect the balance between the 2 dynamics. Retailers can utilise unique ways to harness online presence to drive in-store visits. Similarly, as a retailer, you are required to adhere to a few legal regulations to ensure your website and social media match what you offer in-store. According to FCA compliance requirements and the FCA's Conduct of Business Sourcebook Section 4.2, products or services displayed on the website must allow consumers to make an informed choice. This means that disclosure and risks should be fairly displayed and statements made to be unbiased and clear. Products/services displayed in-store must match those displayed online (and their conditions)- and vice versa.
Along with compliance requirements, the need for retailers to create a truly omnichannel experience has rapidly risen to the forefront. Using your digital platforms to drive in-store traffic means neither space should be seen as great to the other. Instead, they should be viewed as complementary platforms and a tool to enhance the performance of the other. According to research by CodeBroker, customers still want a physical experience. Personalisation remains key to the retail experience for consumers. They still want to experience and test the products, says KPMG. A great way to provide both as a business is to re-design your customer experience process to include partially digital elements such as online ordering and in-store pickup or online quotations and in-store viewing.
The truth is, neither platform will be going away. While the power of brick and mortar may have reduced, its merits are still relevant and sought after. The key to remaining successful is to create a harmonious (and compliant) balance between your business's online presence and storefront.