Babymother (1998) – Film Review
Director: Julian Henriques
Cast: Anjela Lauren Smith, Wil Johnson, Caroline Chikezie
Certificate: 15
By Sarah Morgan
Is Babymother Britain's first black musical? Many believe the answer to that question is "yes", and for that reason alone it's worth watching Leeds-born writer-director Julian Henriques' film.
However, its plotline is something we've seen before: Someone from the wrong side of the tracks attempts to find a better life by hard work, determination and the exploitation of their talent, learning valuable life lessons along the way.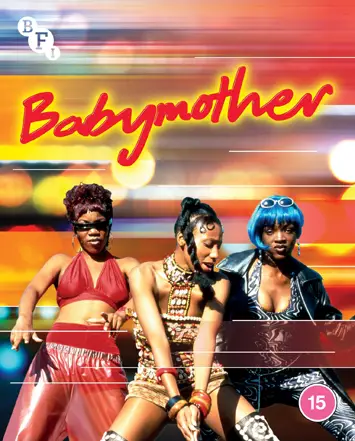 The film is set in late-1990s Harlesden in London, at the heart of the British dancehall and reggae scene. Anjela Lauren Smith takes the lead role of Anita, a single mother with two young children. Their father is Byron, a talented singer whose efforts to achieve his ambition of hitting the big time overshadow everything else.
"So much attitude"
While he's away, Anita and her friends Yvette and Sharon form their own vocal group, performing songs detailing the problems within their lives – including the men who tend to dominate them. They have so much attitude they make the Spice Girls – who would have been riding the crest of fame at the time the film came out – look like Girl Guides.
Added to the mix are Anita's issues with her mother, older sister Rose and within the group itself.
The tone and atmosphere of Babymother are somewhat disjointed at times. In places it's almost a kitchen sink drama, keen to hammer home how difficult life is for the women – and in particular Anita – at its core.
But within seconds that can disappear and be replaced by some poor acting (and even worse miming), unconvincing dialogue and haphazard editing.
That's the bad news – but there is plenty of good to along with it.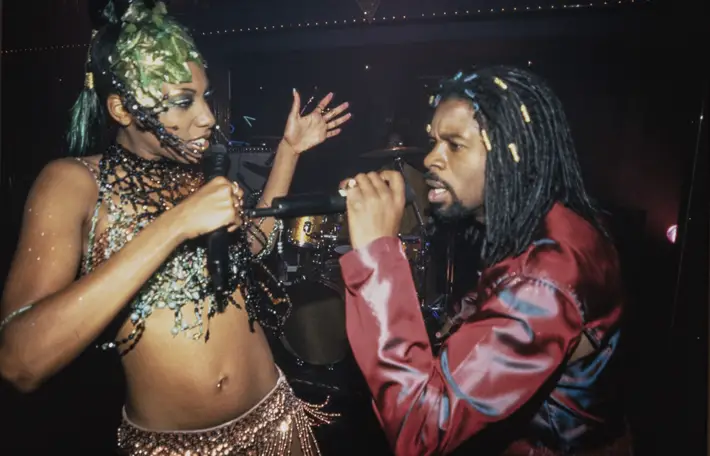 "Vibrancy"
Henriques' ability to capture the vibrancy of some of the performances is to be applauded. In the dancehall scenes he's also managed to pre-empt the much-admired US TV series Pose by depicting the period's dancehall scene, complete with music and dance, to perfection.
Watch out for some supporting appearances from a few famous faces too, including EastEnders' star Tameka Empson, Rising Damp's Don Warrington, Outlander's Wil Johnson and Jocelyn Jee Esien of sketch show Little Miss Jocelyn.
There's a plethora of special features to lap up, including interviews with star Smith, director Henriques and producer Parminder Vir. Also among them is 'We the Ragamuffin', Henriques' short musical shot in Peckham – it's worth the price of the disc alone.
Special features:
· Presented in High Definition
· We the Ragamuffin (1992, 26 mins): Julian Henriques' musical shot and set in Peckham
· Julian Henriques and Parminder Vir on Babymother (2021, 44 mins): the director and producer talk about the film's genesis and production history
· Anjela Lauren Smith in conversation with Corrina Antrobus (2021, 49 mins): the actress discusses her part as Anita
· Carroll Thompson in conversation with Rōgan Graham (2021, 32 mins): the singer and songwriter discusses her role as music consultant on the film
· Archive Q&A / Babymother gallery (2021, 28 mins): an archive Q&A with the filmmakers from 1998 which plays over a selection of images
· We the Ragamuffin gallery
· First pressing only - Illustrated booklet with a recent essay by producer Parminder Vir and an archival essay by Stuart Hall originally published in Sight & Sound, notes on the special features and full credits
Babymother is released on Blu-ray by BFI, £19.99