Lords of Chaos (2018) – Film Review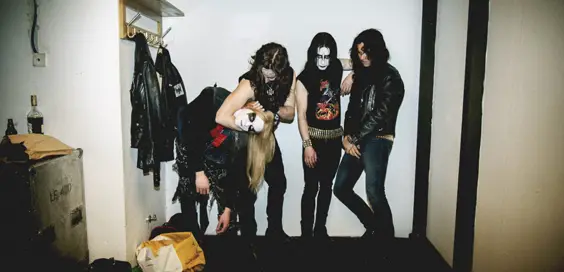 Director: Jonas Åkerlund
Cast: Rory Culkin, Emory Cohen, Jack Kilmer
Certificate: 18
by Sarah Morgan
Norwegian death metal. It's a bit of a niche market. You can't imagine many people popping down to their local HMV (if one still exists) and asking for the latest releases anyway. But among hardcore rock fans, it's regarded as though-provoking, innovative and almost a way of life.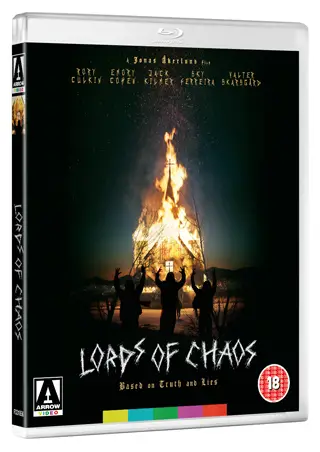 I've got to admit that I knew little about it as a movement before watching Lords of Chaos, and although I won't be seeking out any of the artists featured, I found the story hugely compelling. Credit should also go to Swedish director Jonas Åkerlund, a veteran of the scene himself, for creating a movie that will entice followers but that does not alienate those of us with no knowledge of it before going in.
"Events spiral out of control"
It's based on the last eight years of Oystein Aarseth, aka Euronymous, the guitarist and leader of the band Mayhem and begins as Aarseth sets out to ditch his family's comfortable, loving and very middle-class background in favour of becoming the head of a morbid cult that eventually uses the basement of his record shop (funded by his father) as its HQ.
Despite the suicide of lead singer Dead, Mayhem continues to gain followers, including Varg, whose increasingly outrageous stunts – including the burning down of various historic wooden Norwegian churches – threatens to overthrow Aarseth's dominance of the group.
A series of events soon spiral out of control, leading to even more notoriety – and tragedy.
Rory Culkin is superb as Aarseth, but it's Emory Cohen who really sends shivers down the spine as the increasingly unhinged Varg. And while what really happened between the people they play can be found via a quick Google search, Åkerlund offers a more visceral take on the matter, so that viewers get a real sense of what it was like to be one of their acolytes.
"Impressive"
Special features abound, including interviews with some of the supporting cast, including one actor who rather hilariously claims he prefers electro-jazz to death metal, and the closest he'd ever come to hearing it before filming was listening to Muse.
More insights come from Arion Csihar. In the film he plays his own father Atilla – who took over from Dead as Mayhem's singer and continues to be active in the metal music scene.
It's a shame stars Culkin and Cohen aren't featured, but that doesn't detract from what is an impressive release.
7/10
'Lords of Chaos' is released on Blu-ray by Arrow, £24.99