Free Hand for a Tough Cop (1976) – Film Review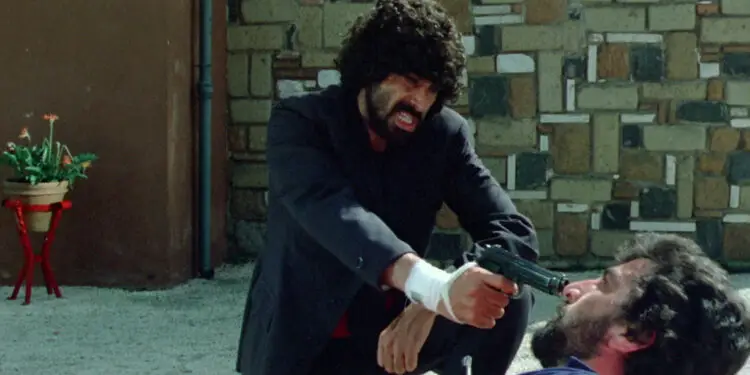 Director: Umberto Lenzi
Cast: Tomas Milian, Claudio Cassinelli, Henry Silva
Certificate: 15
By Sarah Morgan
Although Italian cinema has often produced extraordinary movies, the industry itself isn't regarded as a trendsetter – instead, those working within it have a tendency to take familiar genres and give them a twist.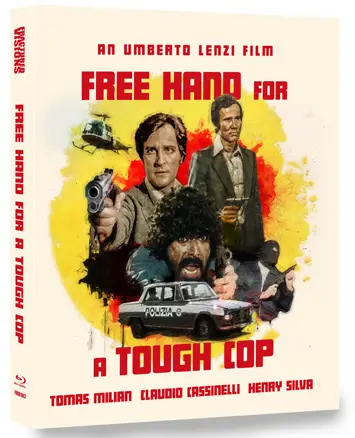 So, in the 1960s, it delivered the spaghetti western. Horror movies also became popular, due in no small part to Mario Bava's success with the Hammer-inspired Black Sunday. And then along came poliziotteschi, another Italian genre that drew on the success of tough, maverick detective movies such as Bullitt, Dirty Harry and The French Connection.
"Bloodthirsty"
Free Hand for a Tough Cop falls firmly into this category, and like other films of its type, features a fading Hollywood star in a leading role – their presence was hoped to make them more appealing to foreign audiences, particularly in America.
The likes of Joseph Cotten, Mel Ferrer, Carroll Baker, Edward G Robinson and my particular favourite, Woody Strode, all popped up from time to time. Sadly, in this case, the less well known Henry Silva is the token import. Having said that, his unusual features work well for his character, bloodthirsty villain Brescianelli, who has supposedly had plastic surgery to make him unrecognisable and therefore difficult to track down.
Brescianelli has taken hostage a sick little girl who needs constant medication – and if she isn't found before a certain point, she will die. This makes the job of Commissioner Antonio Sarti, the cop assigned to find her, more urgent. But Sarti has an idea – he springs petty criminal Sergio Marazzi, aka Garbage Can, from jail and uses his underworld contacts to find the villain.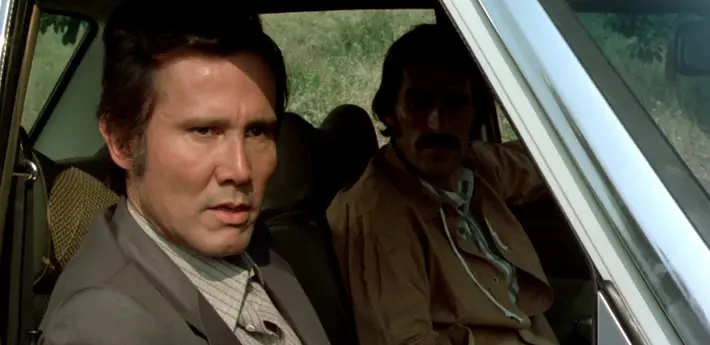 "Lowkey approach"
Claudio Cassinelli plays Sarti. In one of the disc's special features, genre expert Barry Forshaw is rather damning about his performance, but like Harry Callahan, the character is one of few words – he's all about getting the job done. What's more, Cassinelli's lowkey approach works well in contrast to that of co-star Thomas Milian, who is completely over the top as Garbage Can; if both actors had taken a similar approach, the film would have been completely unwatchable.
For me, Milian's irritating gurning for the camera doesn't sit well in such a tough, gritty and violent movie, although clearly cinemagoers at the time didn't agree – Garbage Can proved so popular, Milian played him several more times over the years.
As for Cassinelli, his career was, sadly, short-lived. He was killed in a helicopter crash at the age of 46 while working on Vendetta dal futuro, another Italian production inspired by Hollywood hits, in this case The Terminator and Blade Runner.
Special Features:
• HD Presentation in the Original Aspect Ratio
• Original Italian Mono Audio with newly translated English subtitles
• English Mono Audio
• Cops and Robbers: An Interview with Nino Celeste
• No Small Roles: An Interview with Corrado Solari
• Producing Mayhem: An Interview with Ugo Tucci
• Portrait of a Daughter: An Interview with Alessandra Lenzi
• Audio Commentary with Eurocrime producer Michael A. Martinez
• Audio Commentary with Troy Howarth and Nathaniel Thompson
• Trailer
Free Hand for a Tough Cop is released on Blu-ray by Fractured Visions