County Lines (2019) – Film Review
Director: Henry Blake
Cast: Harris Dickinson, Ashley Madekwe, Conrad Khan
Certificate: 15
by Sarah Morgan
Living in a sleepy, semi-rural area of Yorkshire means that sometimes, you can forget that outside there's a big, wide world in which bad things happen to good people, and where the vulnerable are exploited.
That's why films such as County Lines are so valuable. They're not made simply as 'entertainments'; they tell an engaging story full of compelling characters while educating us about the world at large. And when they come from such an authentic voice as writer-director Henry Blake, we really should sit up and take notice.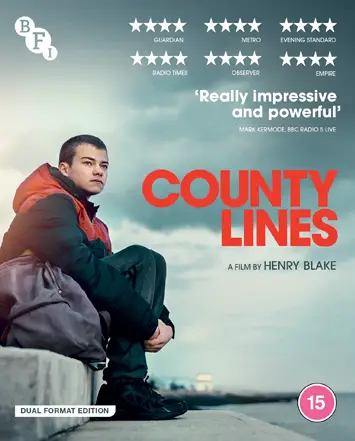 Although originally from New Zealand, Blake has been settled in the UK for some time, where he has two parallel careers – one as a film-maker, the other as a youth worker.
"Alienated"
In his latter role, Blake spent time working in an East London pupil referral unit, where he met several youngsters who found themselves caught up in a scheme known as county lines, during which they are employed by drug dealers to transport their wares across the country via solo train journeys.
Blake used their experiences as the background for the story of Tyler, a 14-year-old who's been bullied at school, has no interest in being in the classroom, and spends much of his spare time taking care of his younger sister while Toni, their single mother, goes works.
That changes following two key events – an exhausted Toni loses her job after falling asleep and Tyler is rescued from a beating in a takeaway by Simon, a young man who appears to have everything he wants, namely money and security.
After they bump into each other again, Simon grooms Tyler before recruiting him as what is basically a drug mule. Tyler, alienated from his peers, lonely, frustrated and with no hope for the future, jumps at the chance. It's a decision that brings him financial reward but personal ruin.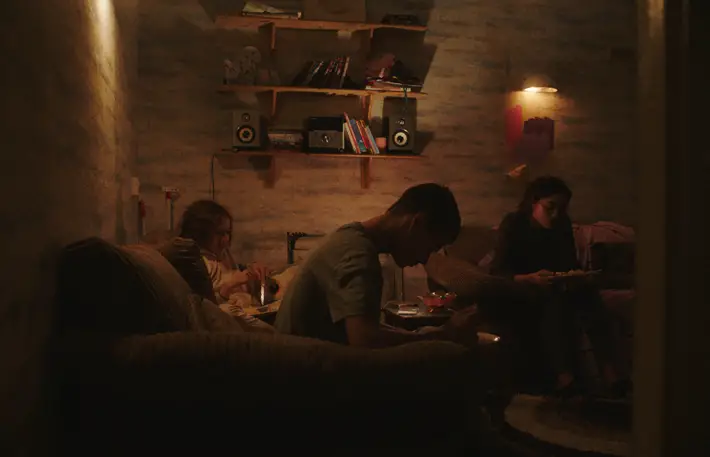 "Sensitivity"
The character is brilliantly portrayed by Conrad Khan, who surely has a big future ahead of him as an actor. His sensitivity here is far beyond his tender years.
Ashley Madekwe, most recently seen in US series Revenge and Salem, is equally impressive as Toni, a woman trapped by circumstance. Although she's far from perfect, we empathise with her too because society has failed to offer her the support she so clearly needs.
The likes of Ken Loach and Andrea Arnold would have been proud to have made a film like this, one that addresses an important issue without ever getting preachy.
In an interview included on the disc, Blake says that he doesn't know if he can regard himself as a film-maker unless he continues making films – if he never works again, at least he's made one genuine classic. And if he doesn't get the chance to make another movie, then there's something very wrong with the industry indeed.
Special features:
Presented in High Definition
Feature commentary by writer-director Henry Blake (2020)
County Lines (short) (Henry Blake, 2017, 22 mins): a proof of concept film made before embarking on the feature version, includes director's commentary
County Lines Q&A (2020, 36 mins): Henry Blake and actors Conrad Khan and Ashley Madekwe talk to film critic Guy Lodge
Anatomy of a Scene (2020, 3 mins): Henry Blake and Conrad Khan discuss one of the key scenes from the film
Gus & Son (Henry Blake, 2017, 13 mins): tensions rise as a father and son take on one last job together
DVD-ROM content: scripts for Gus & Son and County Lines (short)
Trailer
Behind the scenes stills gallery
County Lines is released on dual format Blu-ray and DVD by BFI, £19.99