Justice League (2017) – Film Review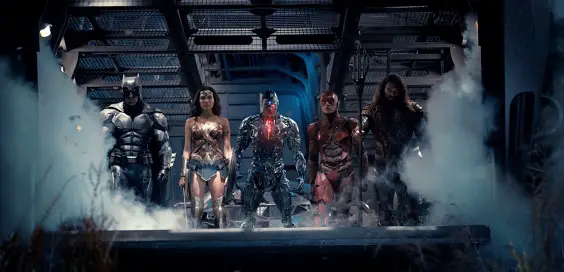 Director: Zack Snyder
Cast: Ben Affleck, Gal Gadot, Ciaran Hinds
Certificate: 12A
by Roger Crow
Apparently Justice League, the long awaited conversion of the hit DC Comics series, is one of the most expensive films ever made at a reported $300m. At times you can see where the money went, though there are scenes where the visual effects look like they were knocked up with a £1.99 app.
Going in, my expectations were at rock bottom. After all, Batman vs Superman: Dawn of Justice (BvSDoJ) had lowered the bar to almost Superman IV/Batman and Robin levels of badness, so in the words of Yazz or a lift attendant in a basement, the only way is up.
Director Zack Snyder has long been one of the genre's premier visual stylists, who came tantalisingly close to cracking sublime graphic novel Watchmen, and did a fine job with 300, while Man of Steel was hit and miss.
Rocked by a personal tragedy, Snyder left the movie early in 2017, so Joss Whedon stepped in to finish it, adding his own flourishes. There's a scene in a graveyard where I half expect Buffy to turn up singing 'Going Through the Motions' from the peerless 'Once More With Feeling' episode.
But that will have to wait for Whedon Buffy/Batman crossover episode, of which we can but dream.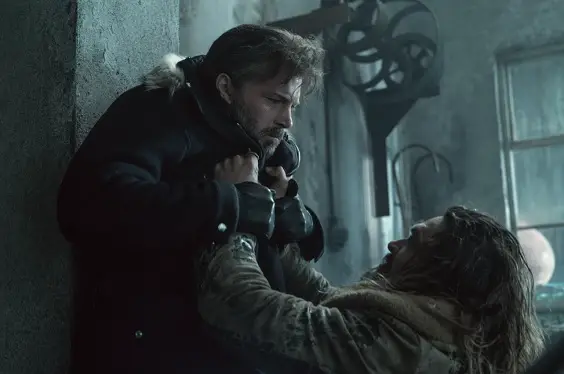 "Conquer the planet"
Back in the real world, and here's the plot. Millennia ago, bad guy Steppenwolf (an unrecognisable Ciaran Hinds) and his legions of Parademons attempt to conquer the planet via the combined power of three 'Mother Boxes'.
However, thanks to the forces of Olympian Gods, Amazons, Atlanteans, humans and Green Lanterns, Steppenwolf's army are repelled, the boxes are separated and hidden in locations around Earth.
Fast forward to now, and Superman's death at the end of BvSDoJ has left the world in mourning. The Mother Boxes reactivate; Steppenwolf returns to terra firma and starts collecting DC's answer to the MCU's Tesseract.
In one of the best action scenes, he attempts to retrieve one from Wonder Woman's idyllic island of Themyscira. Queen Hippolyta warns her daughter, Diana Prince, who joins Bruce Wayne, and they go off to recruit other metahumans (aka superheroes) for their mission.
Wayne seeks out ripped surfer dude Arthur Curry (Jason Momoa) and Big Bang-worthy nerd Barry Allen (though Sheldon Hofstadter might be a better name), while Diana tries to find emo-cyborg Victor Stone, a man blinged up with shiny metal attachments perfectly fused to his skin.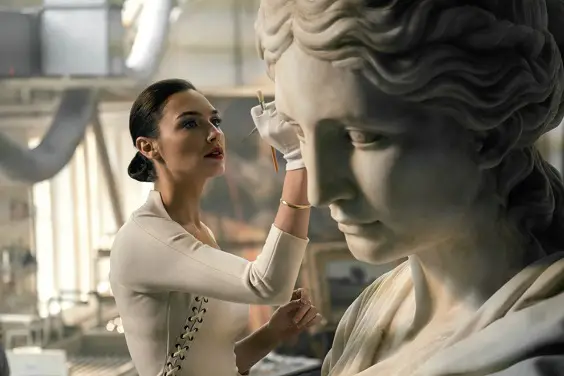 "Armoury"
Socially awkward, lightning-fast Allen jumps at the chance to team up, while the others are more reluctant. (Hmm, wonder if that will lead to some last minute saving the day posturing. Possibly). As Steppenwolf continues to wreak havoc during his box-hunting, the scene is set for more action set pieces in which the Justice League slowly comes together.
To reveal much more would be spoilerific, but despite the overly complex plot and generic bad guy who looks like a hybrid of Thanos and a Thor villain from the Marvel movies, this is not the car crash I'd feared. One of the many problems is the exposition. While en route to tackling the bad guys, Bruce, Diana and company stand around talking. A lot.
Exposition is always best during action scenes, so even Wayne fixing bits on his Batship would be better than just character A talking to character B.
Bruce may be loaded, but who builds and maintains his armoury? Jeremy Irons' Alfred, who spends most of his scenes dispensing quips and operating a keyboard? Unlikely. I'm guessing Wayne Industries has an army of interns working behind the scenes, but that's worthy of another movie.
As the third act arrives, and our heroes face off against the big bad and his army of demonic soldiers, I find I'm enjoying the ride. It's obviously not Whedon's peerless superhero team-up Avengers Assemble or as empty as David Ayer's cosplay-friendly "Hey, we're the bad guys" Suicide Squad.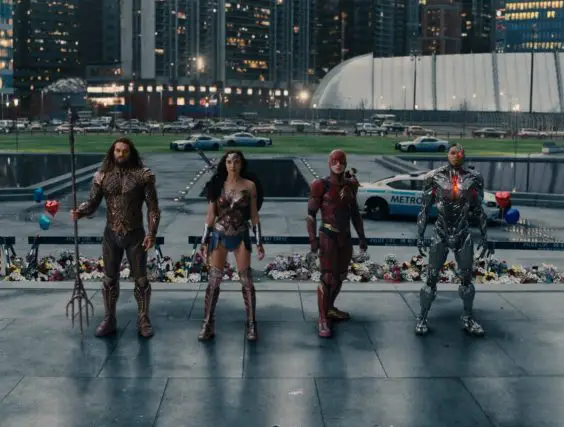 "Crashes from scene to scene"
Yes, some of the effects are ropey; JK Simmons' Jim Gordon is given a woeful lack of screen time; Amy Adams' Lois Lane is utterly wasted, and as with BvSDoJ and Wonder Woman (2017), the generic finale involving mostly empty streets is hampered by too much CGI and green screen work. But I've no doubt Whedon's involvement helped immensely.
A shame Ben Affleck looks like he'd rather be anywhere else, but hey, it's still Batman, the comic book character I've loved for most of my life up there on the big screen, wrecking every vehicle he pilots or drives, and still looking uber cool as he crashes from scene to scene.
Some of his colleagues may be second-rate heroes, but like the age-old tradition of the pretty girl befriending a less attractive lass to make her look better, the Dark Knight is still magnificent, eclipsing his less alluring second rate allies.
"Good fantasy cinema"
Gal Gadot's Wonder Woman (definitely not in the second rate category), continues to shine, even if this project lacks the emotional heft of her blockbusting solo movie. Jason Momoa's Aquaman looks great, and can carry a scene, so his pending standalone movie is not too horrific a prospect, though I doubt Cyborg or The Flash will land solo films. They're just a bit too bland.
Without the chorus of seat-kicking kids talking all the way through it, I'll happily watch this again when it arrives on TV in a few months. Some scenes and characters might even make more sense.
This has been a terrific year for superhero movies. And while Justice League may not match the dizzy heights of Thor: Ragnarok, Logan, Spider-Man Homecoming, and Wonder Woman, like all good fantasy cinema, it'll help take your mind off real world problems for a couple of hours.
For that alone it's worth the price of admission.
7/10