Logan (2017) – Film Review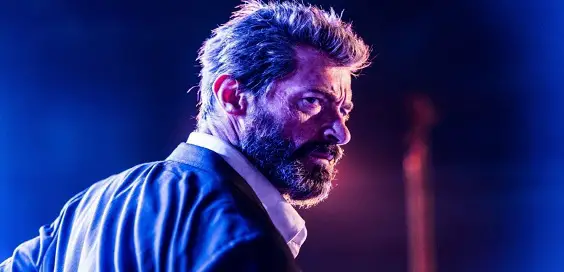 Director: James Mangold
Cast: Hugh Jackman, Patrick Stewart, Dafne Keen
Certificate: 15

by Roger Crow
The latest big screen chapter of the X-Men franchise is one of the best entries to date. Not that it's really an X-Men movie but a futuristic Western examining the assorted problems of the eponymous razor-clawed hero, played once more by Hugh Jackman. He's as angry as ever, driving a limo so he can earn enough cash to pay for Charles Xavier's meds.
Holed up in a toppled water tower, Professor X is a shadow of his former self with a condition that causes violent seizures – for himself and everyone around him. Their paths cross with Laura (scene-stealer Dafne Keen), a young girl capable of incredible things, and before long they go on the run from enemy forces. (A standout scene in a Las Vegas hotel room gives a glimpse of how good this movie could have been without the generic finale).
Thrown into the mix is Stephen Merchant as Caliban, the bald albino mutant-detector who thankfully keeps his (toned down) accent instead of adopting a generic transatlantic version. Richard E Grant adds suave menace as Dr Rice, a Joseph Mengele-style bad guy, and Boyd Holbrook is excellent as Pierce, the gold-toothed villain with a mechanical arm.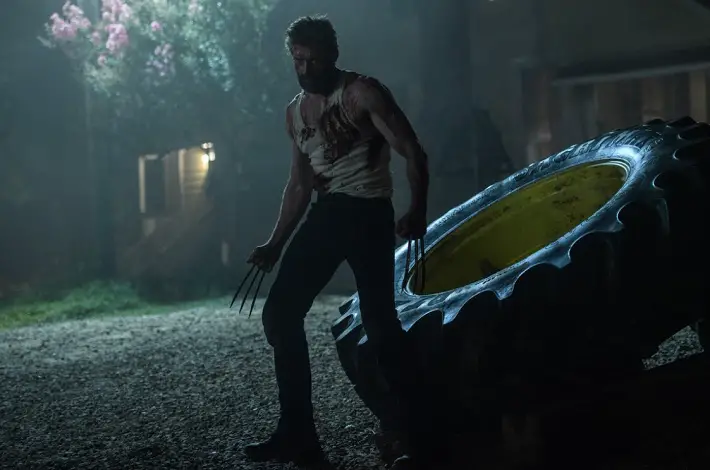 "Puts the series back on track"
This is the most violent 15 certificate comic book movie you'll see all year, and also one of the best for the most part. Though far too long, it's a mature, intelligent glimpse of the future with some nice ideas, such as automated trucks that look all too feasible, though the drones of the late 2020s don't seem to have changed much from now.
Given Xavier's Lazarus-like comeback after X-Men: The Last Stand (the weakest of the saga), it's good to see Patrick Stewart back at all, though he did feature in Days of Future Past. It's hard to keep up with all these X-Men universes, especially now Legion, one of my favourite shows of the year, is expanding it further. Little wonder Deadpool loves sending the saga up so much.
Hugh is as good as ever as the grumpy, reluctant hero, who takes the combined physical abuse of all the previous X-Men and Wolverine movies combined in this film's running time. Following Logan's last solo outing (also helmed by James Mangold) I was bored of his standalone adventures, but this puts the series back on track.
After 17 years, off and on, I don't blame Jackman or Stewart for calling it a day. Both have been consistently good in every movie, even if some of the films didn't deserve it. Who knows whether this is Wolverine's last stand, but if it is, Jackman ensures Logan's run goes out on a high.
8/10