Crystal Eyes [Mirada de Cristal] (2017) – Film Review
Directors: Ezequiel Endelman, Leandro Montejano
Cast: Silvia Montanari, Camila Pizzo, Victoria Del Rosal
Certificate: 15
by Roger Crow / @RogerCrow
I'd never heard of this "camp, creepy and gloriously entertaining slasher," but from the first few minutes I was hooked.
It might be described as "A must-watch for fans of Dario Argento fans (Suspiria in particular), and Nicolas Winding Refn's The Neon Demon, but that opener feels like the filmmakers studied every frame of Tony Scott's The Hunger intro and replicated it (smoke machines turned up to 11, everyone wearing sunglasses and watching models through wire fences).
It's set in Buenos Aires, 1985, in the cutthroat world of fashion modelling, where people are being picked off one by one by a masked killer on the eve of a photoshoot to commemorate a dead supermodel.
If you like Peter Strickland's gloriously surreal horror comedy 'In Fabric', then this would be a terrific companion piece.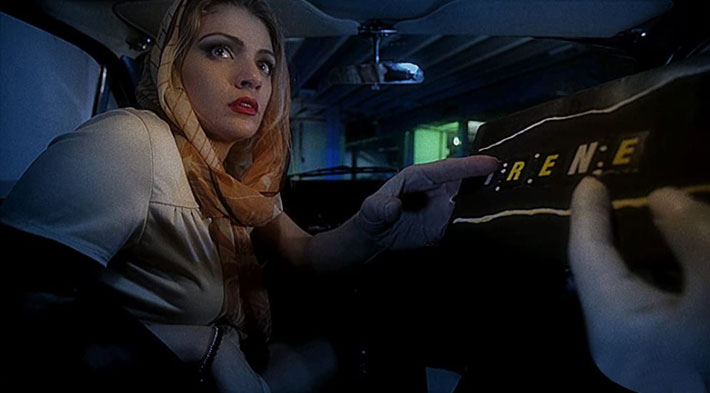 "Stalk and slash with lashings of style"
It features a superb performance from Argentinian screen veteran Silvia Montanari as a fearsome magazine editor, and a cast of gorgeous thespians who play the whole thing as straight as it should be considering the wondrous OTT visual flourishes.
It's a shame the movie hasn't reached a wider audience in Blighty. It's far more enjoyable than Refn's The Neon Demon, and I can see cosplayers getting a kick out of dressing up as the lethal mannequin at the heart of the drama, if not Nadia and Nidia, the alluring duo who dominate the 40-minute mark.
At times it feels like a Lady Gaga video without the music. In fact, it wouldn't be the worst thing to watch the whole thing again while playing her greatest hits.
I had no idea it was made in 2017. Aptly it feels more like 1983, and I can see directors Ezequiel Endelman and Leandro Montejano being hired by Hollywood to remake it, preferably with Lady Gaga herself.
If you like your stalk and slash with lashings of style, this is a must see.
Crystal Eyes is showing on the Arrow Video Channel