Vanquish (2021) – Film Review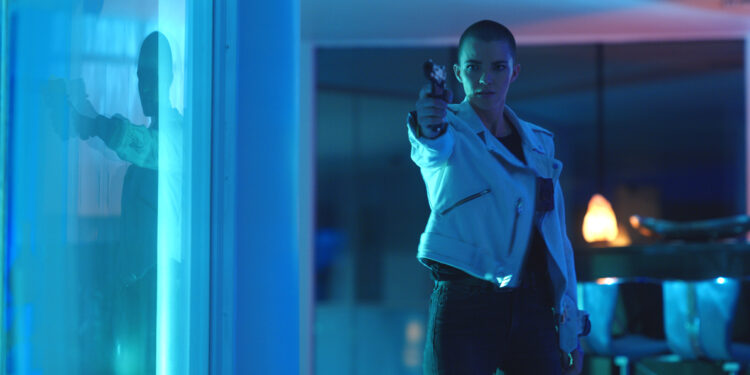 Director: George Gallo
Cast: Ruby Rose, Morgan Freeman, Patrick Muldoon
Certificate: 15
By @Roger Crow
If you love slick comic book capers where nothing really happens, but it's easy on the eyes, then Vanquish is the movie for you.
It centres on Damon Hickey (Morgan Freeman), a crooked ex-police commissioner who was injured, and now resides in a wheelchair in his stunning house. It's the sort of abode Kevin McCloud would wax lyrical about on a certain TV show.
Hickey's grand design is to blackmail his carer Victoria (Ruby Rose) by abducting her daughter, and then forcing her to carry out five potentially lethal pick-ups in one night.
So Victoria fights her way through assorted drug dealers and villains in an attempt to save her offspring.
Now the director and editor may think the audience has a really short attention span, because a few minutes after explaining what Victoria needs to do, we get a bit of a flashback reminding us.
Penned and directed by George Gallo (Midnight Run, Bad Boys), this good looking thriller is perfect for those who like to keep their brain in neutral while watching movies.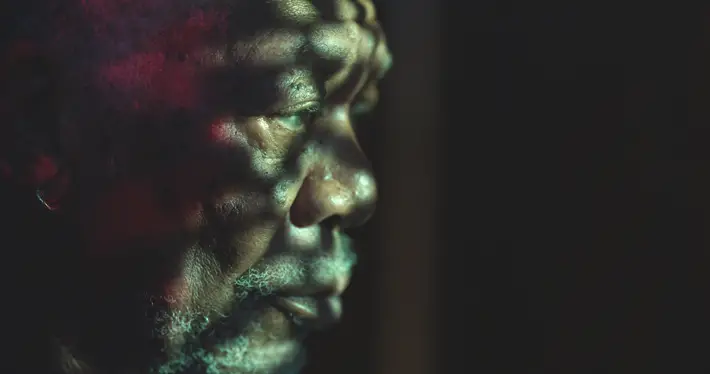 "Watchable"
With echoes of The Bone Collector and Collateral, it ticks over, and there are some interesting moves. One scene is viewed from a rat's perspective. Yes, very silly, but full marks for effort.
In this world, it's perfectly fine that the heroine drives a bike around while wearing a couple of guns strapped to her back. Surely CCTV would pick that up and alert the authorities?
Apparently not. It's one of those sorts of films.
Ruby Rose has long elevated projects such as The Meg and Batwoman, and here she also keeps you watching, despite the often preposterous shenanigans.
Morgan Freeman is as watchable as ever, even if he doesn't have much to do aside from give the heroine guidance. "Get out of there!" as villains close in for the kill for example.
So it's relatively short, easy on the eye, and utterly disposable. But if you've had a hard day and need to watch something flashy that won't tax the brain too hard, if at all, then this might be just the film for you.
Vanquish is available now on digital download