Andre The Giant (2018) – Film Review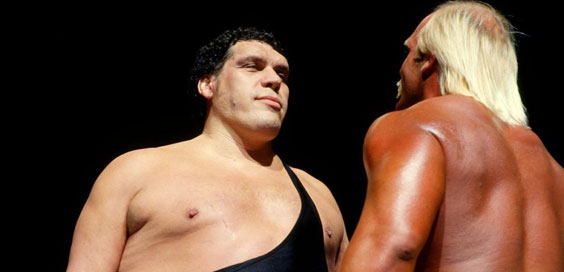 Director: Jason Hehir
Cast: Andre the Giant, Hulk Hogan, Arnold Schwarzenegger
Certificate: 15
by Alex Lattimore
Nowadays, if I mention to people that I'm a wrestling fan, I often get responses along the lines of 'you do know it's fake, right?' and 'what are you, 12?'. Such is the relative obscurity of sports-entertainment in 2019. However, in the 1980s, wrestling was well and truly part of the mainstream, both here in the UK and across the pond in America. One of the – quite literally – biggest names of the era was Andre the Giant, the subject of an HBO Sports documentary and new DVD.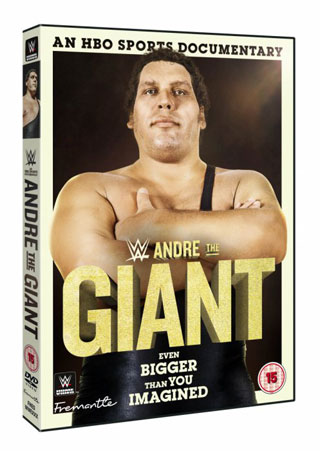 Born in France in 1946, Andre Roussimoff spent his early years working on the family farm, before moving to Paris at the age of 18. Due to his immense size (he was roughly 6ft 10in tall at the time, later reaching well over 7ft) he soon caught the eye of a local wrestling promoter, who recognised the potential star qualities Andre possessed. He made a name for himself across Europe, as well as Australia, New Zealand, South Africa and Japan, but it wasn't until 1970 that he debuted in North America, for a Canadian wrestling company based in Montreal.
"Delves deeper into the personal life"
Before long, Andre became a sought-after commodity in the US, wrestling up and down the country for various regional promotions, including Vince McMahon's World Wrestling Federation. It was here where Andre's popularity would sky-rocket. After competing for years as a 'babyface' (hero character), Andre became a 'heel' (villain) for the first time in 1987 when he aligned with dastardly manager Bobby 'The Brain' Heenan and began a feud with Hulk Hogan, arguably the biggest babyface in wrestling history. Their feud culminated in a match at WrestleMania III in front of 93,000 fans at the Pontiac Silverdome in Michigan, where Hogan famously body-slammed the 500lb giant to win.
The documentary covers all of these major milestones in Andre's career, as one would expect, but it also delves deeper into the personal life of the man known as the 'Eighth Wonder of the World'. Friends and colleagues including Hogan, McMahon, Ric Flair and Arnold Schwarzenegger reminisce about the friendly French giant, while Andre's personal 'handler' Tim White talks about how he struggled with things most people take for granted, including flying on an aeroplane, driving a car and even finding a bed big enough to sleep in at night.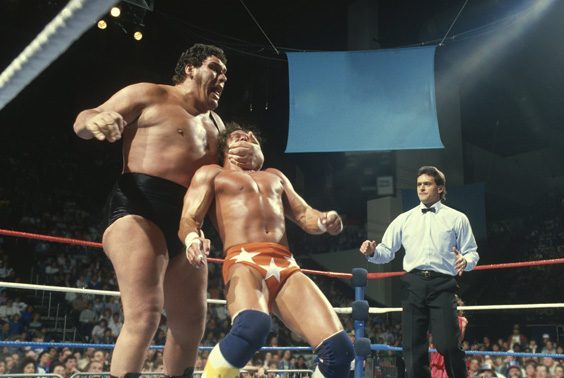 "Infectious smile"
Andre's rapid decline in health following the Hulk Hogan match, and his eventual death at the age of 46 in 1993, are also covered, and it is clear to see how much his passing affected those closest to him, even to this day. Lighter moments arrive when the interviewees discuss Andre's infectious smile and sense of humour, his legendary ability to drink copious amounts of alcohol, and his infamous bouts of flatulence. Billy Crystal, Rob Reiner and Robin Wright also talk about Andre's only major foray into the film world, when he played a gigantic wrestler from Greenland named Fezzik in The Princess Bride.
Alongside the main documentary, there are also a number of full-length matches to choose from as part of the special features, including the WrestleMania III encounter with Hogan and a steel cage match against Big John Studd from September 1983.
The documentary is a must-see for any wrestling fan, as well as those who have only a passing interest in the over-the-top form of entertainment. It is a fascinating look at one of wrestling's most iconic figures.
8/10
'Andre The Giant' is released on DVD by Fremantle on 6th May