Champion (1949) – Film Review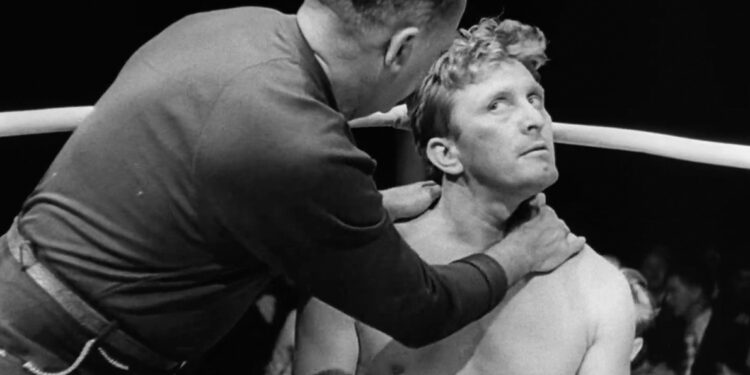 Director: Mark Robson
Cast: Kirk Douglas, Arthur Kennedy, Marilyn Maxwell
Certificate: PG
By Sarah Morgan
Playing sensitive souls wasn't really Kirk Douglas' bag.
A man seemingly overloaded with testosterone, he spent his career portraying men on the edge, those who could turn to violence within seconds – even those on the side of angels. Like many stars, he discovered what he was good at early on, developed an on-screen persona around it and stuck with idea for the rest of his career.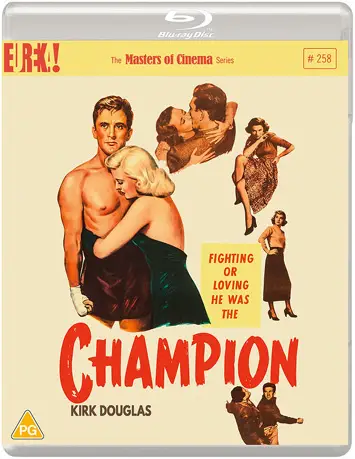 In the 1940s, Douglas played supporting roles in key films such as The Strange Loves of Martha Ivers, Out of the Past and I Walk Alone, but it was Champion that made him a star – the role fits him so well, it could have been written with him in mind.
"Relentless"
The script is based on a short story by Ring Lardner, who began his writing career as a sports reporter, so it's possible he knew people like its central character, Midge Kelly.
When we first meet Midge, he's travelling across the US with his disabled brother Connie. After being robbed and thrown off a moving boxcar by thugs, they're given a lift by a fighter and his girl. In desperate need of cash, Midge agrees to take part in a four-round fight before the siblings continue their journey to the west coast.
They think they've bought a share in a diner, but soon find out they've been ripped off. They land jobs there instead, and Midge is tricked into marrying the owner's daughter. He immediately abandons her before heading off in search of fame and fortune as a boxer.
He's pretty good at fighting, eventually becoming world champion. However, the ruthlessness he displays in the ring carries over into his private life, and he tramples over everyone he ever cared about in his relentless pursuit of money and respect.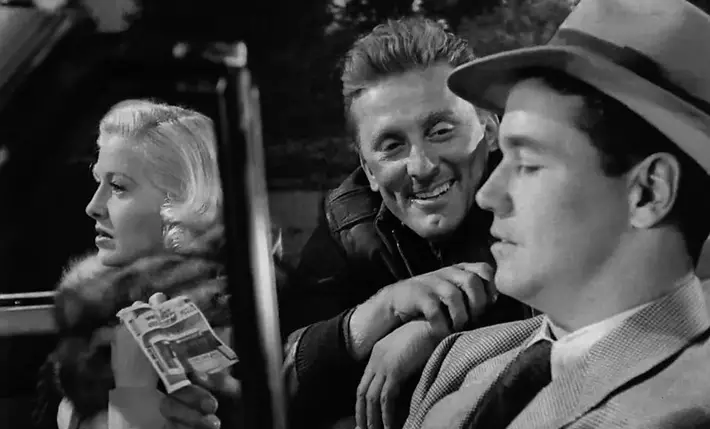 "Convincing"
Champion is a cautionary tale about the possible pitfalls of ambition and the drive for success, revealing how being singleminded can lead to disaster.
Douglas is superb in the lead role, which enables him to show off his physical attributes – he was probably never in better shape than this in his life; training montages, so popular in boxing movies ever since, reveal his prowess. It's hard to imagine anybody, apart from perhaps his friend Burt Lancaster, delivering anything quite so convincing.
Top marks should go to director Mark Robson, who utilises a semi-documentary style to good effect in certain scenes. This is impressive stuff that isn't the slightest bit dated and still resonates today.
SPECIAL EDITION BLU-RAY CONTAINS:
• 1080p presentation on Blu-ray
• Optional English SDH Subtitles
• Brand new audio commentary by professor and film scholar Jason A. Ney
• Stills Gallery
• PLUS: A collector's booklet featuring new writing on the film by critic Richard Combs; and a piece on boxing in cinema by author / screenwriter S. B. Caves
Champion is released on Blu-ray by Eureka, £19.99