Marco Pierre White's Chicken a la Forestiere – Recipe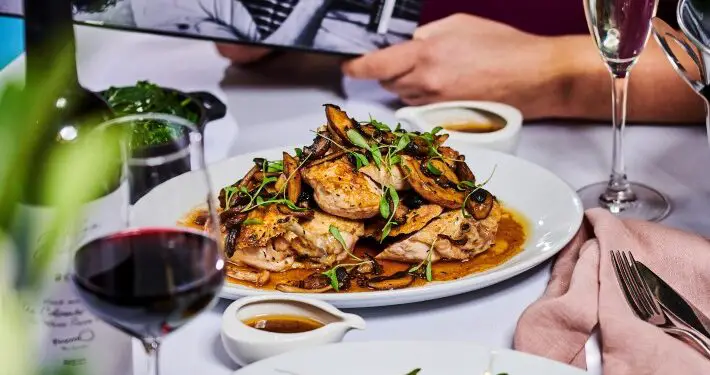 Looking after your dad and showing him how much you care on 21 June will mean so much while giving him a day to remember.
And despite not being able to take him out for a meal at the moment, one of the best ways to do that is to cook him a lunch or dinner that's packed with flavour and brings together the family. This simple but delicious Chicken a la Forestiere sharing roast, which is also served at the Marco Pierre White Steakhouse Bar & Grill, Hull, is the perfect way to look after your dad this year.
According to the famed chef, when anyone makes a meal, the job is to cook the food and allow it to present itself while allowing Mother Nature to be the artist. He also believes that being generous and honest with the food we serve is also key to any family meal.
Ingredients
(for 4 people)
Free range chicken (1.5kg)
Woodland mushrooms – approx. 500g
Thyme
Micro Parsley
Maldon salt
Olive oil
For your veg, use what's in season or a selection of the following:
Braised red cabbage
Yorkshire Pudding
Roast potatoes
Chanterney Carrots
Buttered leaf spinach
Cauliflower Cheese
Pigs in blankets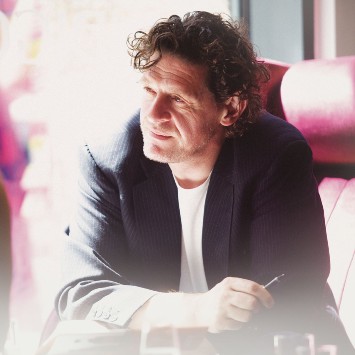 Method
Oil and season chicken, covering the whole of the skin and roast on a bed (trivet) of vegetables until juices run clear. Roast for approx. 1.5 hours at 180 degrees.
After roasting, the pan juices and veg can be used to make the gravy.
Place the roasting tray on the stove and bring back to the boil, scrape any residue from the tray and add stock to reduce or your gravy mix with water.
Rest the chicken for at least half the cooking time – this is really important as it allows the juices to go back into the meat making it moist and succulent. Wrap it in tin foil and keep in a warm place, it will continue to cook as it rests.
For the mushrooms, pick them down by hand and grill them with little olive oil and salt and pepper, until they are crisp and nutty but not dry or burnt.
Once the chicken is rested, remove legs and cut in half through the knee joint, remove both breasts and cut in half. The rest of the carcass can be added to the stock/gravy to add more flavour
Arrange the meat portions on a platter and top with a scattering of mushrooms, you don't need to be too fussy with this just generous.
Drizzle with olive oil and chopped parsley, get all your side dishes ready to serve everything at the same time.
Add the thyme to the gravy for added flavour and serve on the side with some drizzled over the chicken.
Enjoy!