Marco Pierre White's New York Italian, Leeds – Restaurant Review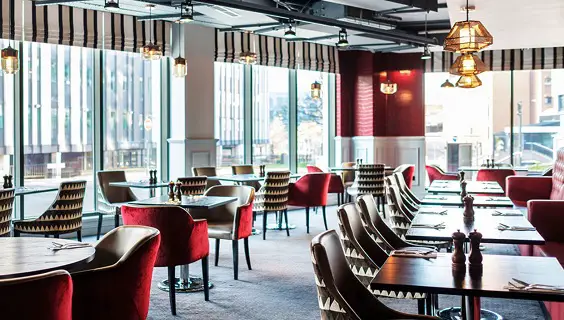 Marco Pierre White's New York Italian, Leeds
Restaurant Review
by Roger Crow
I've never dined at a Marco Pierre White restaurant before, so I expect an expensive, slightly scary experience when offered the chance during our stay at the adjoining Ibis Styles hotel.
I've probably seen too many of those TV contests like Hell's Kitchen where scary celeb chefs put amateurs through their paces. As Leeds is the chef's home turf, it was inevitable "the enfant terrible of the UK restaurant scene" would have a restaurant here.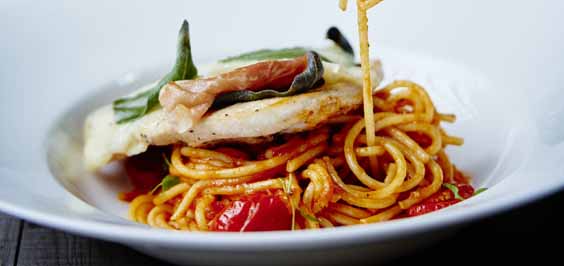 Of course, the reality of Marco's New York Italian at Leeds City Centre Arena is less scary and far more welcoming.  And despite the big name attached, it's pretty affordable.
The menu is a feast of choice, from pastas to burgers and pizzas, while the dazzling decor ensures my partner Rachel and I enjoy soaking up the surroundings. I look for a Margarita on the cocktail menu, and when I draw a blank, opt for a Burns aperitif, which proves an intriguing change. The mix of whisky, honey and sherry tickles my palate for the delicious crab cakes starter.
"Soon gets the seal of approval"
Rachel opts for Rossini All Day Fizz (an effervescent mix of Prosecco, smashed strawberries and coconut) with American-style nachos. Imagine higher quality cinema-style tortillas covered in tasty yellow cheese instead of the luminous liquid plastic some concessions stands charge a fortune for and you get the idea.
Francesco, the restaurant supervisor, does a fine job of ensuring we're well catered for, and our mains prove a delight. Vegetarians tend to get a rough deal at many restaurants, with often uninspired dishes or a plate of vegetables. No such problem here. Rachel opts for spinach and ricotta cannelloni, which soon gets the seal of approval.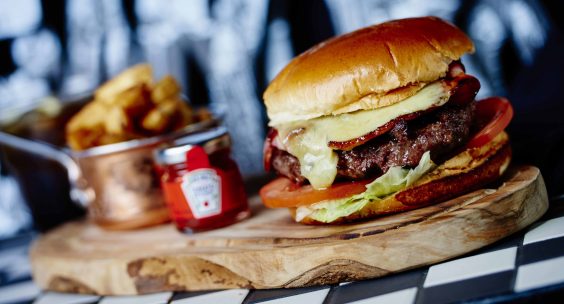 "I was impressed that what could have been a standard dish was a lot more special, which is what you'd expect from Marco Pierre White," she explains. And having sampled a mouthful, this lapsed vegetarian is equally enthusiastic.
I go for a chicken Milanese burger, keen to see how the restaurant handles one of the world's most popular dishes. Of course, fast food chains have turned it into a disposable commodity. I don't so much savour them in certain chained restaurants as smother them in condiments while the spicy coating masks what little taste there may be.
"Classic dishes without spending a fortune"
Here it's beautifully presented on a brioche bun, with rocket, a side of sweet potato fries and posh ketchup in a little jar. It's tasty and a joy to savour, instantly setting the gold standard for me. The fact it's cheaper than many inferior burgers in certain chains means I wouldn't have to think twice about where to go next time.
I'd have preferred iceberg lettuce to rocket, but the fact Rachel has a wedge of it with blue cheese dressing as a side means I get the best of both worlds. We save just enough room for dessert, and while the tiramisu is a triumph, and Rachel's lemon sorbet with limoncello is a treat, I eventually admit defeat. Okay, I make just enough room for a glass of the excellent Fragolino, just for research purposes. It's highly recommended.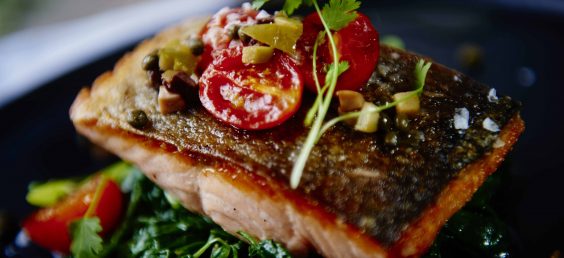 It didn't take long for my expectations of Marco's to be reset. It's a perfect place for special occasions, such as a meal before that gig at the First Direct Arena around the corner, or just a high end eatery where you want to enjoy classic dishes without spending a fortune.
We wouldn't need much of an excuse to visit next time we're in Leeds, Sheffield, Salford or the handful of other restaurants dotted around the country.
Marco's New York Italian, Leeds
ibis Styles, Leeds City Centre Arena, Wade Lane, Leeds, LS2 8NJ
Monday – Sunday 11:30 –  23:00
01138314530
Editor's note: This restaurant closed down rather abruptly in August 2018 – full story here.