Tips for Matching Cheese With Wine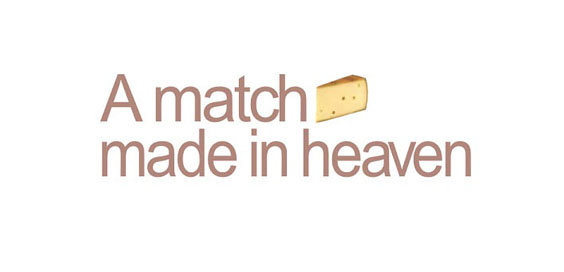 Tips for Matching Cheese With Wine
A Match Made in Heaven
by Paul Howard
We have an enormous choice of cheeses and wines available in Britain. As this is such a classic yet misunderstood food combination it's not surprising that one of the questions I'm most frequently asked is about getting the combo exactly right.
But let's be clear, there are no rules and no rights and wrongs. However, there are guidelines worth knowing and definitely some disasters worth avoiding. So here are my tips and a few classic examples to get you started.
Ten Top Tips
1. A dry white wine is usually your safest bet. The belief that red wine always matches cheese better is fallacious, which comes as a shock to many.
2. The reason white wine is more versatile is that it has no tannin. The astringency of tannin in red wines is the challenge. With young tannic red wine you need harder and drier cheeses. Older red wines where the tannins have mellowed are easier, while low tannin fruity reds or rosés act more like white wine.
3. Red wines match cooked cheese much more easily as heat alters the flavour and texture of cheese. Italian pasta dishes or Fondues are delicious with young tannic reds.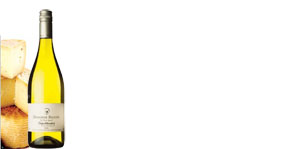 4. Tannins in red wine rarely match soft cheese, while pairing dry reds with blue cheese can end up tasting horribly metallic. Cheeses that contain fruit are also tricky – if you like Stilton with Apricots then choose sweet whites.
5. At fridge temperatures the fat in cheese is very hard and the flavours will be subdued. So serve cheese at room temperature – an hour out of the fridge will do.
"If you like it, then that's what matters"
6. With French and Italian cheeses look to match origins, where the local wine and the local cheese have developed together. For cheeses from Britain follow this guide.
7. Beware the cheeseboard. The chances of one wine matching a whole range of cheeses is nil. Cheeseboards are good for experimentation but instead try choosing just one cheese to match with your wine.
8. on't skimp on cheese quality. Industrially processed cheese is unlikely to be interesting. Choose a selection of artisanal cheeses from a good supplier who will let you try before you buy.
9. In a restaurant, if you have chosen a white wine to accompany a starter then keep a glass of it back for the cheese. It's likely to work better than saving some of the red from the main course.
10. Matching salty and sweet flavours is a brilliant combination. The main point here is to balance the intensities of both. Very salty blue cheese will need much sweeter wine, and vice-versa.
Some Classic Cheese and Wine Matches
Whatever cheese and wine you choose, remember that if you like it then that's what matters. Apple juice, cider, beer and even whisky can be excellent cheese matches too.
Goat's Cheese: Sauvignon Blanc has high natural acidity, just right for cutting through the cheese's fat content to leave the palate refreshed. Try Sancerre or examples from New Zealand, South Africa or Chile.
Softer Cow's cheeses: Creamier cheeses like Chaorce, Brie and Camembert also need fresh acidity, so the Chablis style of Chardonnay is perfect. Hedonists should try Champagne. Rosés or a lighter red like Beaujolais are also delicious.
Blue Cheeses: Blue cheese has a sharp salty bite. Matching Roquefort with Sauternes is a sweet and salt classic, as is Stilton and Port. PX from Spain or Australian Rutherglen Muscat also goes well. Beware Danish Blueas it is almost impossible to match!
Smelly and smoked cheeses: Pungent smelly cheeses like Munster, Epoisses and Livarot can be overwhelming. They need white wines with powerful aromas and flavours. Gewurztraminer is by far the best bet with its nose often likened to heady Turkish delight. Alternatively, try Fino Sherry.
Hard Cheeses: Mature hard cheeses like Cheddar, Gruyère and Comté are a good bet for tannic reds, so try Bordeaux or Cabernet Sauvignon. Similarly, Italian reds like Barolo and Chianti deserve Grana Padano, while Manchego and Rioja do well together.