The Haunting in Connecticut (2009) – Film Review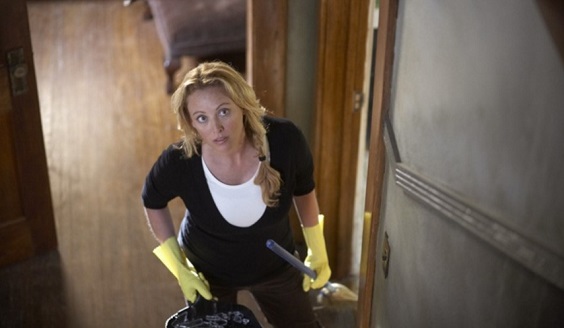 Director: Peter Cornwell
Cast: Virginia Madsen, Kyle Gallner, Elias Koteas
Certificate: 15
by Matt Callard
Following a formula for sure, but this 'based-on-a-true-story' shocker has just enough invention and surprises to satisfy your average Friday night scream-seeker.
Take an out-of-use mortuary, a spot of necromancy, mortal illness and a door in the basement that just will not open and – well, you can probably guess that Hugh Grant is nowhere in sight.
Directorial flourishes keep some of the more over-familiar horror-flick tricks interesting. But you'll still find yourself shouting at the screen: "Don't go in there!", "Don't make the basement your bedroom!", "Just get out of the house!".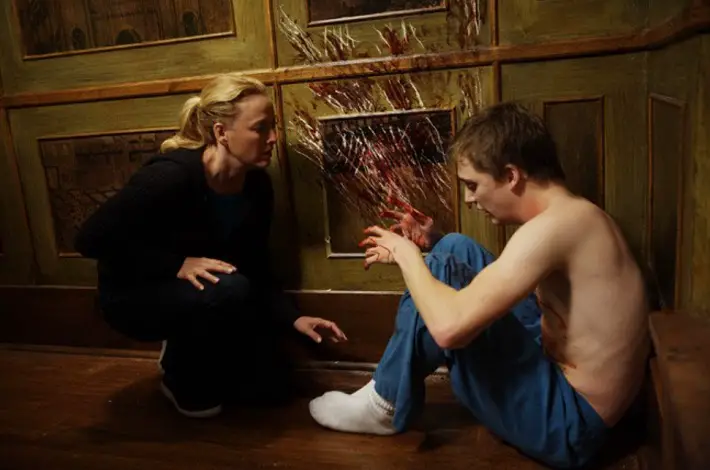 "Genuinely creepy moments"
But the subplots are lame afternoon TV afterthoughts in-between the visual set pieces. The finale buckles also, under its own effects-laden weight.
Still, there are some genuinely creepy moments and the tension and jolts are expertly handled, despite a hit-and-miss cast.
Who knows, you just might be in the mood for The Haunting in Connecticut.
6/10