Dinner in America (2020) – Film Review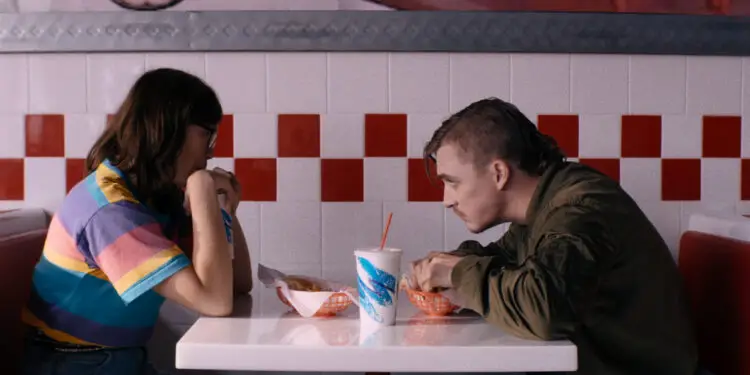 Director: Adam Rehmeier
Cast: Kyle Gallner, Emily Skeggs, Mary Lynn Rajskub
By @Roger Crow
In a dreary Midwestern suburb, aggro punk rocker Simon (Kyle Gallner) finds himself on the run again after a bout of arson and a close call with the police. A chance encounter with the spirited and socially awkward Patty (Emily Skeggs) provides him a place to lay low. As the two embark on a series of misadventures, they begin to realise they have a lot more in common than they first expected.
That's the plot for one of the most Marmite films of the year.
For the first 20 minutes I hated everything about it. The wannabe Napoleon Dynamite vibe, the script and most of all the anti hero who was beyond obnoxious. Every fibre of his being was a toxic car crash. But I told myself to stick with it as more obnoxious characters were added to the mix, including horrid sporting jocks who insulted troubled pet shop worker Patty.
But as things unfolded, and I managed to cope with some horrible characters, and the odd unforgivable line of dialogue, not to mention the very questionable romance at the heart of the drama, Dinner in America started to grow on me.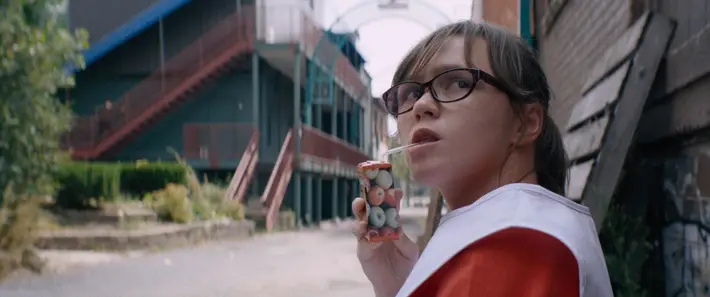 "Sweet centre"
Okay, mould grows on bread if you leave it long enough, but maybe it was the fact Kyle Gallner's performance was so impressive. His Simon stuck two fingers up to almost everyone and everything, to the point where he was on the verge of self destructing.
Patty's love for a band despite all of her setbacks in life was pure Muriel's Wedding, albeit hardcore punk rather than the sublime Scandipop of ABBA.
And when a twist of sorts is revealed in the third act, and hey, guess what, Patty turns out to be a great singer/songwriter, the songs actually were pretty good.
Dinner in America will give many indigestion and it's hard to swallow in that first act, but if you can cope with the bad taste it leaves for the first half, the bitter coating actually leads to quite a sweet centre.
I'm not sure it needed the 140 producers (rough guesstimate) who fill most of the closing credits, one of them being Ben Stiller, but the whole thing is well shot, edited and put together.
Simon's hair is in the running for the worst haircut in the history of cinema, but if you can deal with that and some truly questionable dialogue, Dinner in America is well worth a watch.