An Interview with Chef Shaun Rankin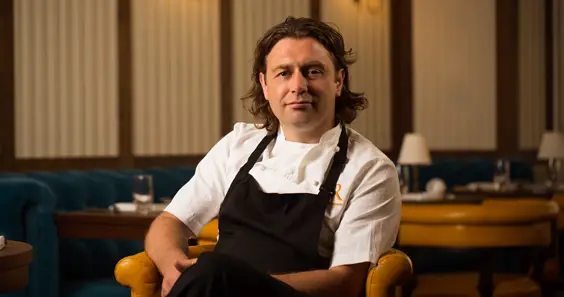 Life as a chef can be difficult, and the best way to progress is to take the advice from those who have been there before. So who better to provide that advice than Yorkshire's own Shaun Rankin.
Shaun has long been considered a master by those who know, though his profile went through the roof when he started fronting his own cookery series on ITV. Since then the Yorkshireman has opened up his own celebrated, Michelin starred restaurant, Ormer, along with being selected to manage food and drink at the elite 12 Hay Hill, in London's Mayfair.
Here, he talks about his apprenticeship, strange ingredients and his advice for up-and-coming young chefs…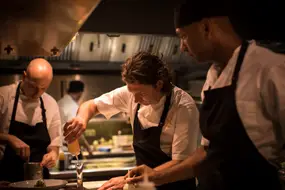 What is the most rewarding thing about owning and managing a restaurant?
After working through all the plans, preparation, recruitment and operations there is a huge sense of pride when you reach your goal. It's a lot of hard work but such an achievement when you get there and customers come in and enjoy what you have created.
"We made coffee from dried parsnips and Limpet Stew"
What would you have done differently earlier in your career if you knew then what you know now?
Become a fisherman instead! Honestly though, I wouldn't change anything. I put in a lot of hard graft in the early years, had an amazing apprenticeship and it all got me to where I am today. A lot of the things I learnt in the early days, such as such as commitment and dedication, still stay with me today.
What is the strangest ingredient you've ever used?
Last year I filmed an episode for the Walking Through History series with Tony Robinson. We researched and developed a number of dishes that were commonly eaten during the Jersey Occupation in WWII. We made coffee from dried parsnips and Limpet Stew. People had to be really inventive during the Occupation with food being so scarce and it was a fascinating trip into the history of the island.
What is the worst meal you've ever had?
Probably the last time I ate crab as I realised I was allergic! At least I still have lobster to replace it. I think it's best served simply with triple cooked chips and Béarnaise sauce.
"Experiencing different culinary cultures is essential"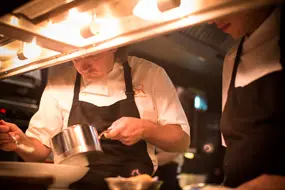 What piece of equipment can you not live without?
I couldn't live without my Wolf Dual Fuel range cooker at home. It's large enough to cope with entertaining and also resilient so it can handle lots of use. Like my cooking, it's not fussy, but quality is paramount.
Which foods are your guilty pleasure?
I love to eat simple things at home, like homemade pasta with sage butter. If I have time for breakfast I do like a good smoked bacon sandwich with HP sauce!
For the chef's reading, what is your advice to them?
Get out and travel. As a chef you never stop learning so experiencing different culinary cultures is essential. When I go on a trip I always come back to the kitchen with new inspirations and techniques and this keeps things interesting for our customers too. You also need to prepare for all the hard graft ahead. It's not an easy journey to be successful as a chef and you work the longest hours of any profession. You need passion and determination to see you through but it's worth it when you open the first place that's yours. It's a long journey but don't give up what you want most for what you want now.
Interview courtesy of russums-shop.co.uk