An Interview with Nigel Slater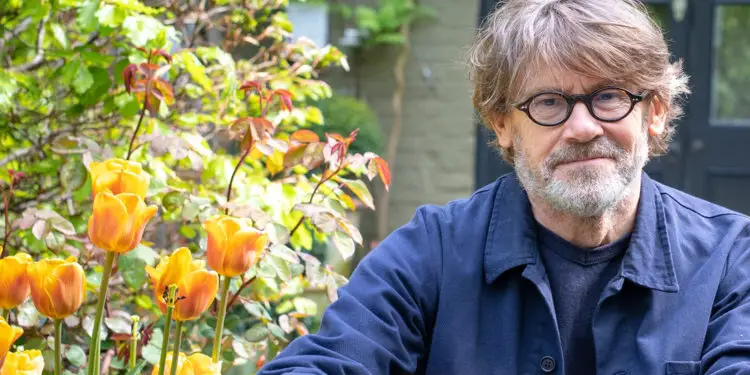 The food writer and journalist Nigel Slater talks about seeing his memoirs brought vividly to life on stage in Nigel Slater's Toast, bringing food into the theatre and the surprising impact his story has had on audiences…
What's Toast about?
Toast is the story of a little boy who feels abandoned because his mother dies when he's very young and his father falls in love with another woman. The boy's life suddenly changes with the arrival of a woman who's completely different from his mother. It's about learning to make your own way and gaining the strength to do something surprising at that young age, make big decisions about your life.
It's your story, but it sounds like you've managed to separate yourself from the character of Nigel.
I have, a little bit. There's 50 years between us! He will always be another person until I sit in the theatre and watch either very tender scenes or very upsetting scenes. Then suddenly all those emotions come flooding back and it isn't that little boy any more, it's me. The words I spoke stayed with me. I put them in the book and now they're on stage as well.
What moved you to write your memoirs?
I wasn't the driving force, actually. I was asked to write an article about the food of my childhood. When I started writing, I realised that everything I was tasting brought back a lot of memories. Every food item was associated very clearly with a particular part of my life or vignette from my childhood. The day after it was published, my editor said "I think it should be a book."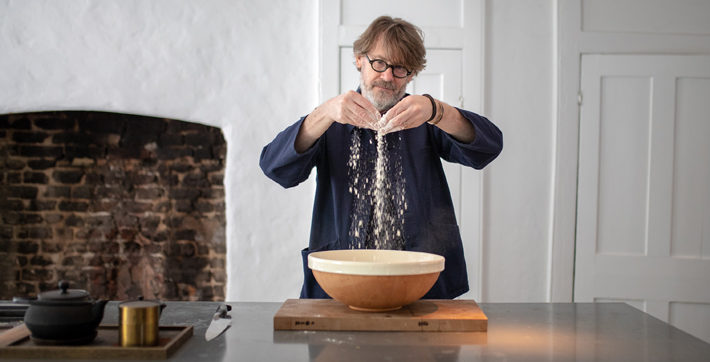 "Joyous performance"
How did you feel when playwright Henry Filloux-Bennett asked about adapting it for the theatre?
I said "No." I just didn't see how it would work on stage. But when he sent part of the script I was completely blown away. I could feel the emotions; I could almost reach out and touch the people. I thought: "This is going to work, let's have a go." Jonnie Riordon, the director, has done this thing that directors do of making the show not a slightly sad story of a little boy losing his mum and being forced to live with a stepmum he didn't like, but a really joyous performance.
What about the food in Toast?
Right from the start, the director Jonnie Riordon decided that the heart and soul of this show is food. When I walked in on the very first night at the Lowry in Salford, I thought: "Where's the smell of toast coming from." It was Jonnie walking round waving bits of toast before the audience sat down. There's magic to it when the food appears. For instance, my stepmother will open a cupboard and there will be a wonderful cake or some pastries waiting. It's like little doors keep opening and food keeps appearing. The food is almost a cast member in its own right. The cast, as well as having to remember their lines, positions and all the usual things actors do, also have to run into the audience and hand out sweeties and treats. It really makes quite an impact.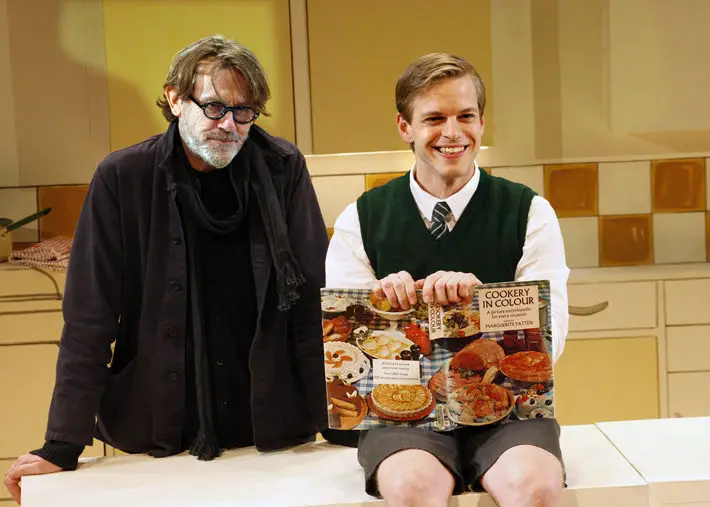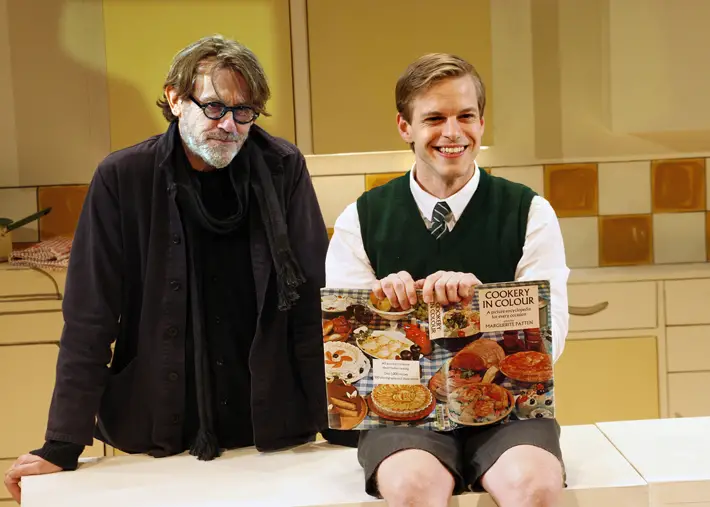 "It isn't just my story"
How involved with the production have you been?
It is my story, so I do feel protective of it. But Henry got the spirit of the book straight away and Jonnie picked up the sense of fun, so I felt it was all in extremely good hands. I've kept a close watch on it, but everyone understood it is more than just a story of a little boy and his mum. It's a bigger than that. It's affected many people. There are so many children that have felt abandoned after a bereavement. There are so many children that don't understand why this new person's come into Dad's life or Mum's life that they have to accept. It isn't just my story. Lots of kids have that emotionally tough time. I hadn't realised so many people would come up to me, send me letters or write emails saying "That is my story. That happened to me."
How important is it then that a story that so many people can relate to is touring the UK after its London run?
I'm thrilled that it's in London. I'm overjoyed. But the fact that it's going to all those cities around Britain is such a buzz. It is a countrywide, universal story; children having a tough time but not being able to talk about it. I couldn't be happier that it's going round the country.
How closely have you worked with Giles Cooper, who plays the younger Nigel?
We have become very good friends. We talk a lot and he asks a lot of questions, which is great, but I've never, at any time, said "Nigel wouldn't do that" or "Nigel didn't say that." I don't want a carbon copy of little Nigel. And Giles is just wonderful. He plays Nigel with aplomb.
Finally, what can audiences expect from a trip to see Toast?
They can expect a bit of magic, the luxury of nostalgia and some fantastic surprises and treats that you don't usually get at the theatre. It might be worth popping in a Kleenex as well, because there have been quite a few tears.
images: Piers Foley