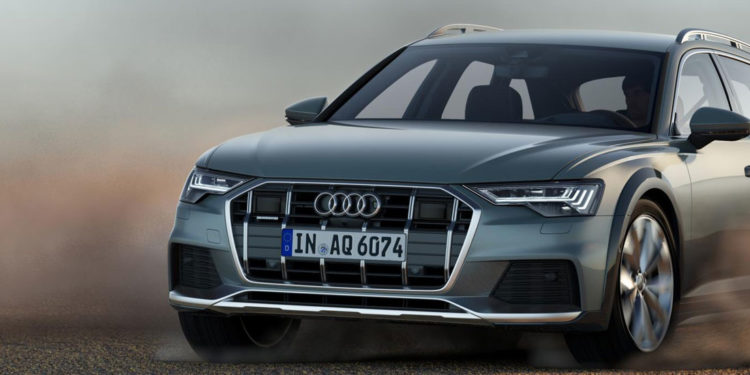 By Liam Bird
This was going to be the place where I told you all about my drive to this year's Goodwood Member's Meeting. The 78MM to give it its shorter title was, as has often been the case of late, to be 2020's motorsport season opener (well for the UK at least, those F1 stars always start early), and as usual it was to offer a host of automotive delights.
For me the main attraction this year was the new rally-sprint event. Set to take place in the evening, just as the light was fading it was bound to evoke memories of old. Huddling under umbrellas at Oulton Park for instance, trying to catch a glimpse of Group B Audi quattros before their spotlights blinded you and the popping exhaust notes were left ringing in your ears, or being frozen to the core somewhere in a forest in the Lake District, dodging the sprayed-up gravel, as the likes of Blomqvist, Mikkola and Mouton blasted by. Those were the days.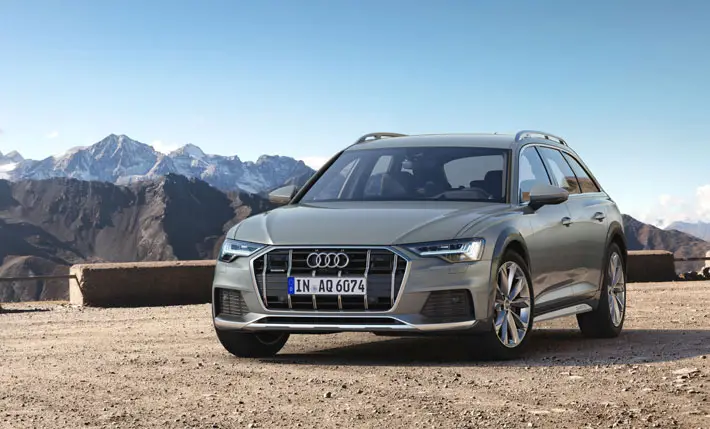 "Effortless ability to not look out of place"
Thankfully the weather forecast for my schelp to from Shropshire to The South Downs looked more promising; no brollie necessary, perhaps even some early spring sunshine. Nevertheless I like to be prepared, hence my call to Audi's press office to ask whether they'd be willing to lend an A6 allroad.
If ever there was a car that seemed designed for carrying what in my case always amounts to too much luggage, covering big distances with ease, and then also having the ability to tackle some light off-roading, surely it's the Audi A6 allroad. The car parking at Goodwood is in the fields that surround the circuit, and when they're wet, thanks to their chalky under-layer, they offer all the grip of buttered Teflon. Previous experience of such those slippery Sussex surfaces means these days I always take something four-wheel drive. And besides, an A6 allroad has that effortless ability to not look out of place wherever you chose to leave it.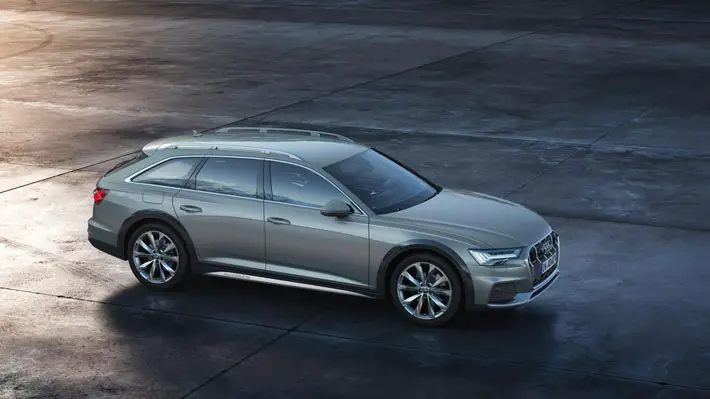 "Audi changed the face of world rallying"
This year being the fortieth anniversary of Audi unveiling the original (or Ur) Quattro wasn't lost on me either. First shown at the Geneva Motor Show on March 3rd 1980, the Audi Quattro – note the uppercase Q, subsequent all-wheel drive Audis all get a q instead – was the first four-wheel drive car to win the World Rally Championship. The Quattro won again the year after. No two-wheel drive car has ever won the WRC since.
And that, simply, was my plan: a four-wheel drive Audi, a weekend away spent at a motorsport event celebrating all-things retrospective, and 40 years more-or-less to the day from when Audi changed the face of world rallying – and road cars too for that matter. Even if I do say so myself, it would've made for quite a good article.
And then, along came the Coronavirus.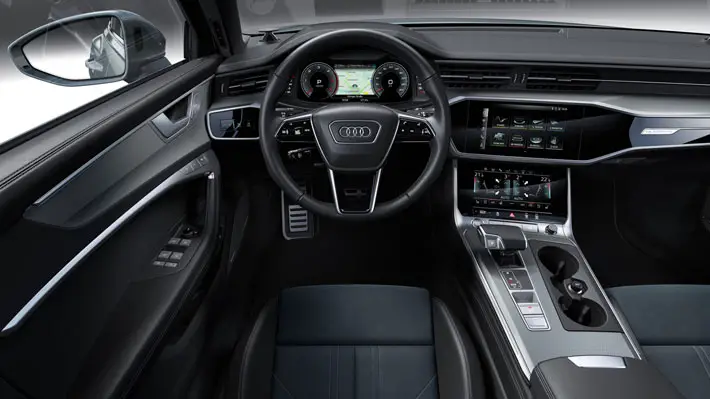 "Clever electronics"
It's a nearly a month now since Audi dropped off the A6 allroad, three weeks since it should've been collected. My newly bought thermals remain unworn, my 78th Member's Meeting tickets lie untouched in the drawer in my desk.
Instead of conveying me across the glorious A272, its V6 diesel humming nicely along in the background, its 8 speed auto box quietly swapping ratios for me, and its air suspension ironing out the bumps, the A6 allroad has been hobbled by the lockdown, consigned only to journeys of absolute necessity.
It should've been gently easing its way off a slippery field in Sussex, with its heated seats set to cosy after I'd spent the day watching its famous ancestors. I'd have raised its ride height, set the drive select switch to offroad, and let the quattro system and clever electronics direct power to whichever of the 19 inch alloy wheels found the most grip. I'd have got off on and off those car parks whatever the weather.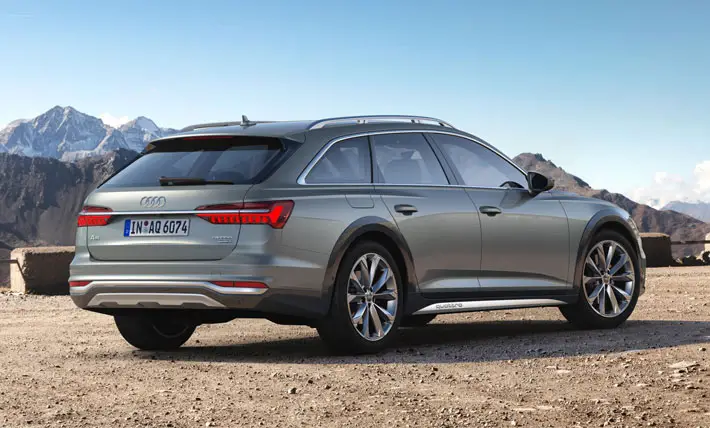 "Boot is huge"
But that simply wasn't to be. The dust that currently covers the A6 allroad is due more to a lack of use rather than that of weekend's worth of travel.
There is some good news however…
I live right out in the sticks, so too do my parents. As a result of this ghastly Coronavirus it's me that's having to do all the shopping, and it's a 40 mile 'round trip from here to the nearest Tesco. Thankfully the A6's boot is huge and will easily accommodate all of the groceries, so I'm not having to make any unnecessary journeys. The roads as you can no doubt imagine are even more deserted than usual, so, albeit shorter than usual, I still get my weekly driving fix. And did I mention that the A6 Allroad has a Sport mode too?
Audi A6 allroad 45 TDi quattro 231PS Sport tiptronic
Engine: 2,967cc V6 32 valve turbo-diesel, with common rail injection.
Transmission: 8 speed tiptronic with quattro permanent all-wheel drive and self-locking centre differential.
Power: 228 bhp @ 3,250 – 4,700 rpm
Torque: 367 lbft @ 1,750 – 3,250 rpm
0-62MPH: 6.7 Sec
Max Speed: 155.3 mph (electronically limited)
CO2: 153 g/km (Euro 6d-Temp)
MPG: 37.7 (combined)
Price: From £52,985 (car driven £60,485)