The Intruder (1953) – Film Review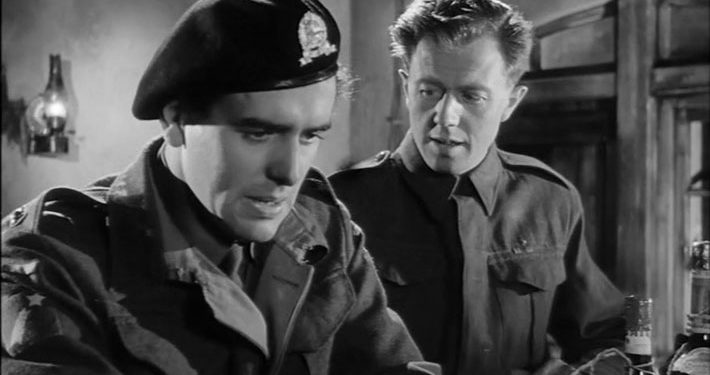 Director: Guy Hamilton
Cast: Jack Hawkins, George Cole, Michael Medwin
Certificate: U
by Sarah Morgan
Eleven years before directing Goldfinger, the first of his four James Bond movies, Guy Hamilton was just starting out on his career. Having made his directorial debut with 1952's The Ringer, he followed it up a year later with the far more impressive The Intruder.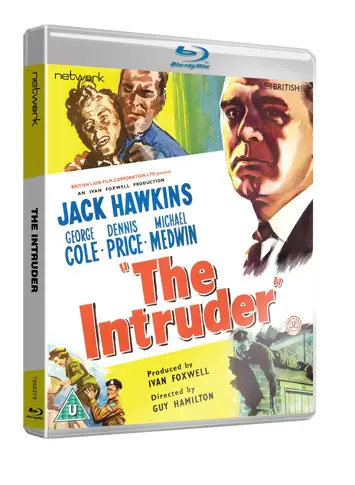 Adapted from Robin Maugham's novel The Line on Ginger, it's a taut little thriller with much to say about the fate of men returning from war.
Jack Hawkins, then at the peak of his career, takes the lead role of Wolf Merton, an ex-British Army colonel now working as a stockbroker. It's a career that has brought him plenty of money and a fine home – which, on his return from a round of golf, he discovers is being burgled.
"Flashback segments"
Merton is understandably shocked, but even more taken aback to find that he recognises the culprit – it's Ginger Edwards, who had fought courageously under his command in a tank regiment during the Second World War. He asks how Ginger can have fallen so far so quickly but, concerned that Merton is stalling until the police arrive, the robber does a runner.
The rest of the film follows Merton's attempts to track Ginger down. He's seen travelling across London, meeting up with other members of his former regiment in the hope that they can help. His travails are interspersed with flashback segments in which we witness Ginger's heroics and popularity among his fellow troops.
Finally, Merton journeys into the countryside for a reunion with another ex-soldier who is now running a farm. He tells him in graphic detail how a series of tragic events led Ginger into a life of crime. Merton then discovers he's being sheltered in the barn and attempts to persuade him to go straight, with the promise he will back him all the way if he hands himself in.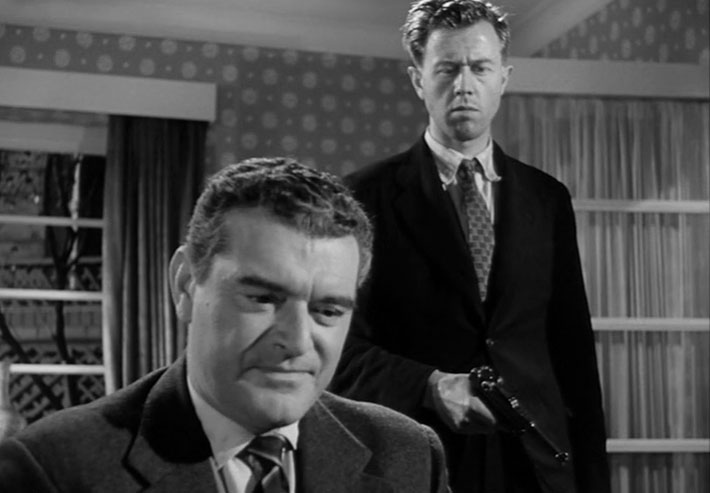 "Gripping delight"
Will Ginger go for the deal? Well, that would be telling.
Michael Medwin, who passed away recently, is wonderful as Ginger; it's arguably the greatest role of his career. The supporting cast is packed full of familiar British character actors too, from Hammer veteran Michael Ripper in the opening scene, through to Duncan Lamont, who plays the soldier-turned-farmer. Along the way we bump into George Cole, Dennis Prince, Dora Bryan, Richard Watts, George Baker and Patrick Barr, among others.
A gripping delight from start to finish, The Intruder ranks as one of the best films of its type made in the 1950s. Thank goodness a new generation is able to enjoy it via its Blu-ray release.
• Theatrical trailer
• Image gallery
The Intruder is released on Blu-ray by Network, £17.99