Fab Holiday Ideas For Autumn/Winter 2020/21
Your holiday plans might be on pause for summer 2020, but provided you're hale and hearty, one way to keep positive is by thinking about which type of family holiday you might like to take once things settle down this upcoming autumn and winter.
And possibly having a little more time on your hands allows the whole family to get involved in the discussion from the start, so that everyone from teens to tweens and parents can reach a democratic decision on a blockbuster vacation that satisfies everyone.
If this sounds like a decent distraction but you're not sure how to get started, these fab holiday ideas for autumn/winter 2020/21 should get your brain ticking.
Australia
Chase the seasonal sun Down Under and you can be catching rays while European hotspots are chilly – summer in Aus runs from the start of December to the end of February.
There are so many varied destinations that it's tough choosing which to include in your itinerary – from the natural beauty of Uluru and the Great Barrier Reef to trendy Sydney and cultured
Melbourne, you'll never be bored here.
For more information on antipodean awesomeness, browse the Visit Australia website.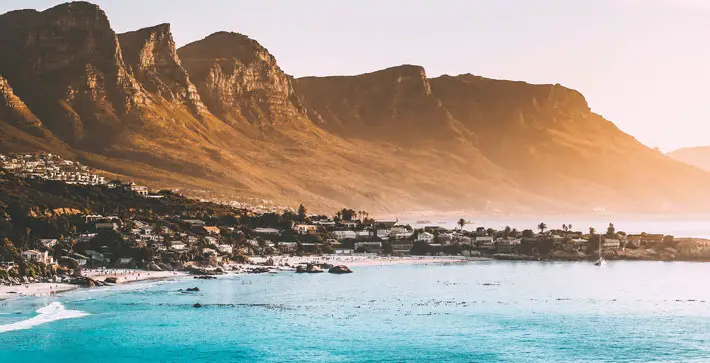 South Africa
Summer in South Africa is at the same time as Australia, which makes it another ideal place to escape the British winter.
If the main attraction is wildlife then you're best heading straight for the Kruger National Park, where you'll see lions, buffalos, leopards, elephants and much more. Guides will take you on safe yet spectacular jeep safaris during the day and you can chill out with braais (barbecues) and cold beers at the campsite each evening.
Cape Town is a terrific place to visit too – the Rainbow Nation's coolest, most cosmopolitan city clusters round Table Mountain and resorts like Camps Bay are simply beautiful. If you're tempted, this Lonely Planet South Africa guide contains lots of great information.
French Alps
Peak season in French Alps ski resorts like Chamonix, Val d'Isere, Les Arcs and Alpe d'Huez is usually from mid-December to April, so hopefully it'll be back to business in these areas by then and you can enjoy some of the world's freshest snow and most sublime slopes. Plus, by opting for a European ski holiday this winter, you won't need to wait until continental resorts warm the following summer for your holiday fix.
A ski holiday is a super mixture of adrenalin-fuelled action during the day and fun frolics and fine food and drink in the evening, plus the scenery is absolutely awe-inspiring.
Even if you've never tried skiing or snowboarding before, this year could be a terrific time to dip your toes into the flakes for the first time. Interested? Chat to a ski package provider like Erna Low for advice.
Hopefully these three diverse vacation ideas for the end of this year and the start of the next have got you thinking and having a great holiday goal can motivate you through the next few months.