Best Make-Up Buys Under £10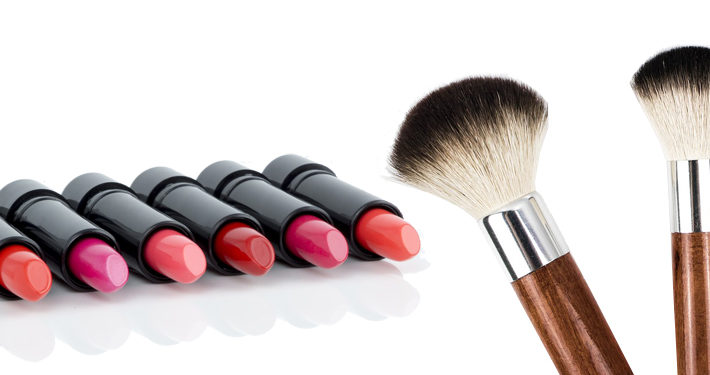 by Sophie Goodall
With autumn comes a change in wardrobe, and ultimately, a change in make up! Purchasing seasonal and on-trend make-up products can be a real struggle, as nobody wants to spend a large amount of money on make up that will ultimately not last longer than a few months, but here is a list of versatile, bargain beauty buys that won't break the bank.
Contour, Highlight & Base
A good base is always fundamental to a good face of make up. Essence You Better Work! Tinted Day Cream (£3.80) in 10 light may be just a tinted cream, but gives a coverage to rival most high-end foundations, let alone tinted moisturisers. It has a natural, even colour, a really dewy finish and will stay put until you remove it at the end of the day. To target any leftover oily bits, Essence You Better Work! Fixing Powder (£3.50) is the powder to pick. The translucent, white powder works better than a concealer, fixing any shiny patches and helping to cover up blemishes.
Contour and highlight are always a popular option, but it's not often you can get a decent palette for under £10. However, Profusion Highlight & Contour 1 palette (£7) does the trick. It comes with six colours, including three contour shades – cream, light and tan, and 3 highlight shades – impulse which is a champagne colour, heartfelt which is pinkish, and hype, an orangy/tan shade. While the contour isn't strong in terms of colour, it's perfectly suitable for creating shading in those subtle areas, like side of nose and temples. However in a complete contrast, the highlighter sits in swathes of sparkly golden frosting with individual chunks of glitter across your cheekbones. As with most contour and highlighter palettes, the product does not include a brush, but does come with instructions, and is cruelty free.
And if you like the idea of a palette, and having a selection of different highlighter shades, but aren't so bothered about contour, there is also the Sleek MakeUP Solstice Highlighting Palette (£9.99), which includes two baked powders, one luxurious cream and one silky shimmer powder. The case is a bit plasticky and doesn't open fully, and the brush is small and moulting, however the yellow and peach baked powders are great on cheekbones, giving more of a natural, sheen highlight rather than a strobe. But best out of all, the pink works well as a highlighter for under brows and this is where the brush comes into its own. Compared to the price of high end highlighters, this wouldn't be a terrible purchase for the pink shade alone.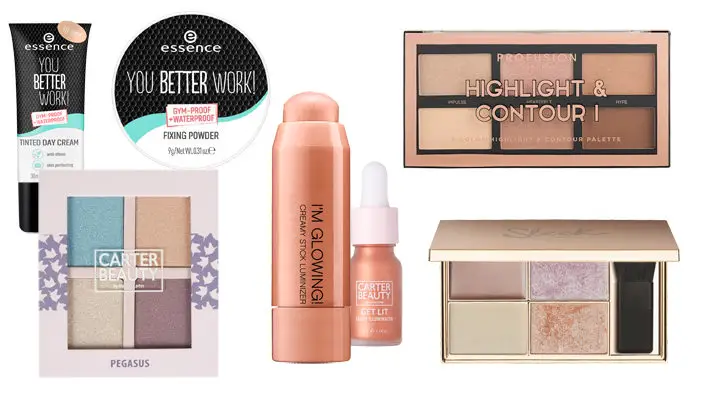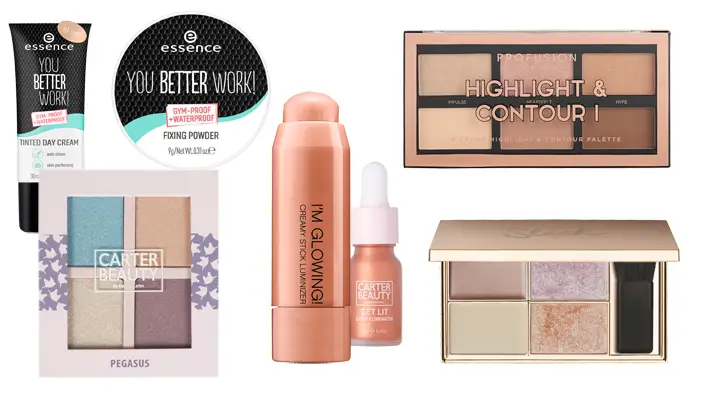 And if champagnes and tans aren't your vibe, and you're more into pinks, Carter Beauty by Marissa Carter Pegasus Mini Holographic Highlighter Palette (£7) could work for you. It features four completely different shades, mystic, which is a pinky beige, luna, which is a sky blue, stargazer, which is a silver, and dreamer, a mauve colour. Again, this palette did not come with a mirror or a brush, but the product gives a subtle, glittery sheen. Incorporating the blue and purple colours makes this highlight a bit funky and unusual, but combined with the other shades, it actually reflects natural colours and suits all skin tones.
Understandably though, with palettes there is the faff of choosing a shade and messing around with brushing product on, and that's where single highlighters come in handy. Palladio I'm Glowing Creamy Stick Luminizer (£6) is a fat stick highlighter, that is creamy, easy to apply and blend into skin, giving a dewy and subtle finish rather than a sheen or a strobe. It can be used for any area, but looks best on cheekbones and under eyes. Noted, this product is almost like a cream eyeshadow, and even the palest one still comes across quite dark, adding colour rather than a highlight.
Lastly, for those looking for a glowy flush, rather than a strobe, sheen or cream, Carter Beauty by Marissa Carter Get Lit Liquid Illuminator (£5) is a good option. This little bottle of liquid gives skin a dewy, natural flush without an obvious difference. Don't expect it to have any blending power, and I wouldn't recommend it for pale people, as it is very bronzy and orange, almost like a blusher.
Eyeshadows
Long gone are the days of the taupes, greens and purples, and even the standard smokey eye is looking a little dated. With the influx of eyeshadow getting bolder and braver, comes an influx of newer, on-trend products, and while it can be argued that Urban Decay dominate the market with their naked palettes, you can always pick up a decent palette for a fraction of the price, without really scrimping on quality.
It's a rarity these days that people buy singles, and even duos and trios have fallen out of fashion. However, Benecos have brought out their Natural Eyeshadow – Beautiful Eyes Quad (£6.95) which contains four colours: chocolate, dark pastel lilac, dusky pastel pink, and ivory. These colours work well when applied together, but can also stand alone, with the purple the most vibrant. The brown shade is the best though – giving a subtle shadow and an easy blend. Luckily, these shadows can be applied with a finger, which is good seeing as the palette does not come with a brush. For the vegans out there, this is a good one for your make up bag.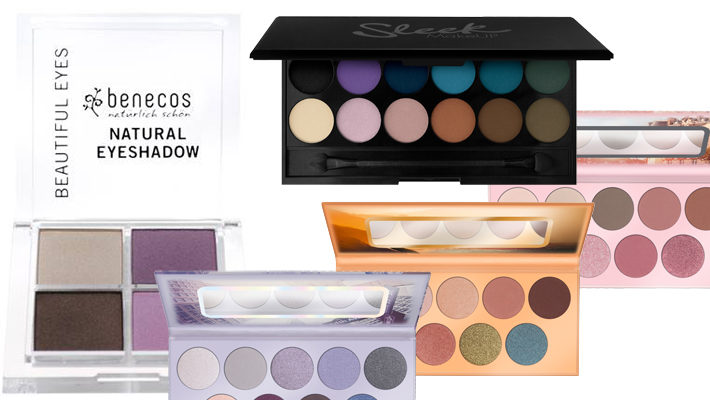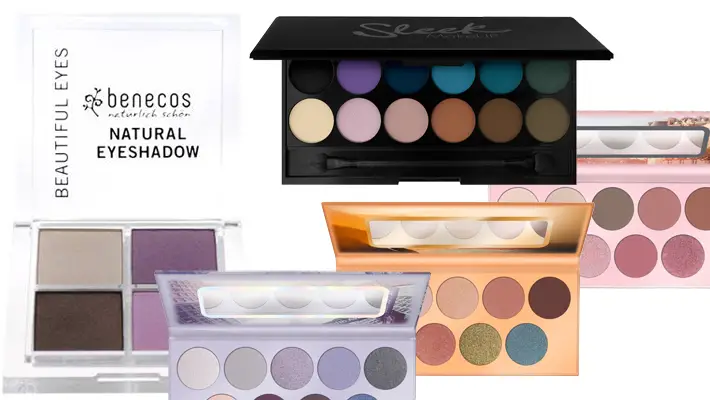 If you are looking for something more 'natural' and work appropriate, there is the Sleek MakeUP i-Divine Eyeshadow Palette in Au Naturel (£8.99) which has been designed to include natural colours to suit every skin tone, featuring 'matte velvety taupe hues and shimmery browns' with shadows to help create a smokey eye. On opening of the palette, there are three pale shades, three warm, orangy ones, three earthy colours and three dark ones, with a mixture across the board of shimmers and mattes. While the colours are subtle and not very pigmented, there is plenty of choice what with there being 12 shades, and not one is a 'dud' colour. Coming with instructions, a brush and a mirror, you get a good bargain for your money with this palette.
But the best of the crop has to be Essence City Eyeshadow Palettes (£7). It comes in a multitude of colour ways, including Salut Paris – inspired by roses and chocolates, featuring 'velvet soft mattes with a buttery finish', G'Day Sydney – modelled on the colours of the ocean and rocks, featuring 'intense metallic shades with a high shine finish', and Hello New York – designed to include urban colours, including 'holographic shades with a prismatic finish'. These three different palettes are absolutely excellent. Featuring nine highly pigmented, holographic shades, each colour is designed and thoughtfully chosen to compliment the palette holistically. The shades are long lasting, vibrant and would suit any skin colour and tone, and the palettes themselves are designed beautifully, and are an essential part of anyone's make up kit – prepare to cut ties with UD and Clinique!
Liners, Mascaras & Brows
Ahh, the defining bits. The stationary, the essential bit of kit, the thing most people can't leave the house without. Once eyeshadow is applied, eyeliner always amps up the volume, and certainly, GOSH Slanted Pro Liner (£6.99) does the trick. Its nib is a flexible slanted sponge, which makes the liner easy to apply and create a flick. At times, it can look as though it isn't pigmented, however it's easy to go over without making the line too thick. But if you do make any errors, it's easy to rub the liner off, yet stays on all day untouched, and doesn't smudge on eyelids. For those wanting a more natural liner, Burt's Bees Nourishing Eyeliner Pencil (£8.99) in midnight grey is a subtle colour.
Topping up the liner, it's always a good idea to apply a mascara, and budget doesn't have to equal bad, as is the case with Essence You Better Work! Length Definition Mascara (£3). Not the bristly brush you would expect, this wand is a fine plastic applicator that actually isn't the most comfortable on eyes, however creates long thin lashes with a good curl that are very fluttery. The product is quite smudgy but easy to remove. On the other hand, there is the Sleek MakeUP Black Utopia Volumising Mascara (£8.99) which promises volume over length. The product does look quite clumpy, uneven and claggy, but is ok for every day wear.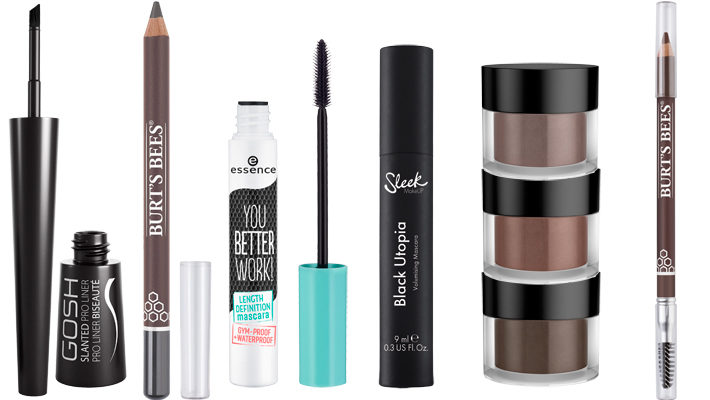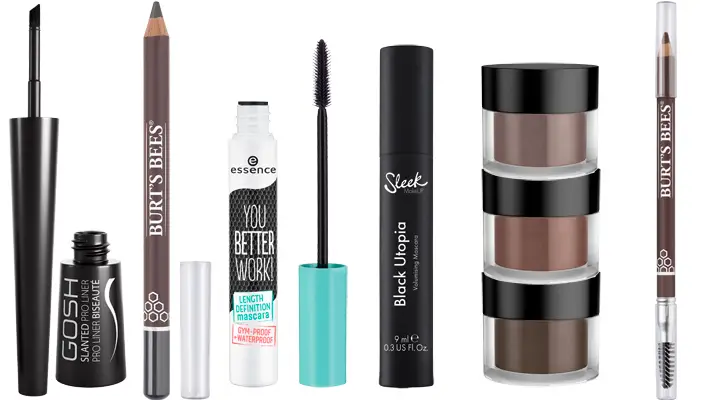 And lastly, budget brows are something that is very reachable (who needs microblading!), especially with GOSH Brow Pomade (£8.99). Coming in three shades, 001 brown – a very dark, very colourful, reddish tint, 002 grey brown – a blonde, buildable shade, and 003 dark brown – lighter than the brown but more of a natural colour (the best), the pomade is a good product to try. It doesn't come with a brush, which isn't great when considering the price, but it is easy to apply with a slanted eyeshadow brush. The pomade clings to the brow hairs and sort of looks a bit patchy, and needs going over a few times. Yet once dried, it feels comfortable, doesn't smudge and lasts all day long. This product is good for angular, full, striking and strong brows, so avoid if you like defined, natural brows.
And if you're more of a pencil girl, try Burt's Bees Eyebrow Pencil (£9.99) in blonde or brunette. The colours are natural, and the brunette is subtle and suitable for all brunettes. The crayon is creamy and precise, but requires going over the brow a good few times to get a good coverage. It does get used up quickly and needs to be sharpened quite frequently, but it's a long crayon and you can get plenty of use out of it. The product smudges easily, but does stay on all day.
Lipsticks
And to finish off a full face of make up, the cherry on top of the cake, is always a good dash of colour to the lips! 3INA have brought out a range of Pick & Mix lipsticks (£6.95) with interchangeable cases (£4), in matte, shiny and metallic textures. Not only are these lipstick affordable, they're also cruelty free and vegan, so you can forgive them for some flaws in the product. Firstly, using numbers instead of names is really confusing. Shade 270 is a very dark red wine colour, which is nice, but appears uneven after application.
Application isn't easy, you have to tug the lipstick across your lips, and colours bleed a little, which isn't ideal when it is such a bold colour. However, it is comfortable on the lips and smells pleasant. Shade 245 is more of a 'classic' red, however is still quite dark as the shades aren't overly bright. I think this is due to the fact the product comes across as a creamy, light reflecting appearance, rather than a matte, and the uneven coating makes the colour look shaded in some areas. Shade 503 is a dark, pinky taupe that would suit any skin tone.
However, for the same price you can grab Benecos Natural Lipstick in Peach (£6.95) which glides on to create a soft and creamy texture on lips that feels really nourishing and a bit glossy. However, it is non sticky and I would recommend you buy for the nice texture alone, although the shade is a natural every day shade that would suit any skin colour.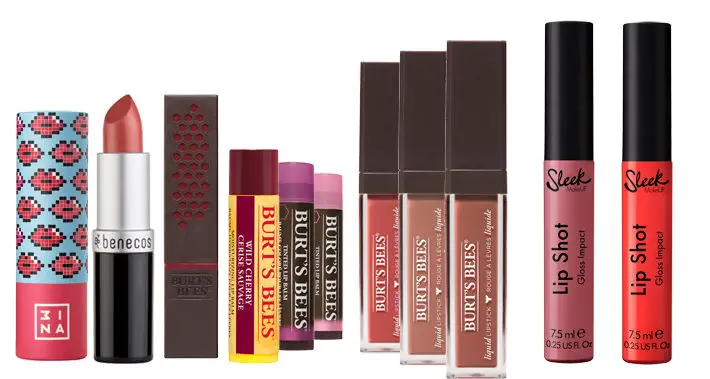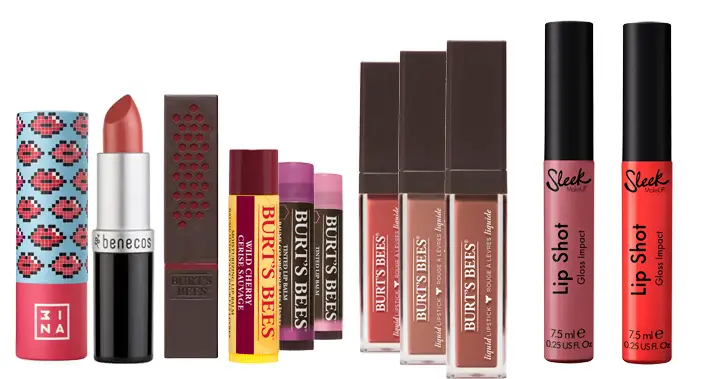 Burt's Bees are known for their beauty products, but not many know them for their make up. I would advise people not to shy away from their make up range, as you know you will get good quality products that are kind to skin. If you're looking for a lipstick and the other two brands don't do it for you, then Burt's Bees Natural Lipstick (£9.99) is worth a try. The deep wine shade of russet river is a nice colour and not overly saturated, yet it is prone to smudging and multiple reapplications. Still, it gives a really nice hued sheen and feels more like a lip balm.
If you want a lip balm though, Burt's Bees Tinted Lip Balms (£5.99) are definitely a good choice, in natural pinks such as Sweet Violet, Pink Blossom and Hibiscus. The tinted lip balm is really nice – smooth and creamy with a slight pigmentation giving a natural colour to the lips. It seems though, that Burt's Bees don't really pack power in their colours, as is the case with Burt's Bees Liquid Lipstick (£9.99), which is more of a sheen than a natural lipstick. It's thicker and creamier than a gloss, and way more saturated, but still has a bit of a sticky and claggy texture, and is more of a wash of colour than a traditional lipstick. However, the shades Blush Brook, Niagara Nude, Sandy Seas and Coral Cove are all nice, natural colours and are worth a try. But if it is more of a gloss you're looking for, then Sleek MakeUP Lip Shot (£4.99) is a good one to try, coming in versatile colours, with a creamy and light texture, a good consistency and a shiny appearance.
Hopefully, there will be something to suit everyone in the midst of these budget buys. It definitely goes to show that inexpensive does not equal poor quality, and that there are often gems to be found while browsing the high street!
Find out the Best Beauty Buys under a tenner…