Introducing: Feral Family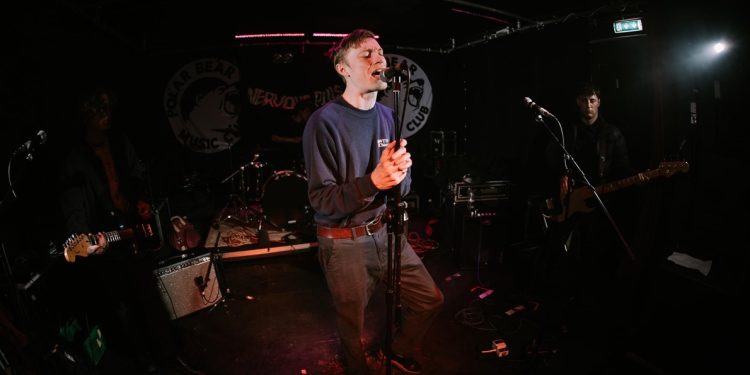 Doomsday-baiting post-punk from Brid…
YOUR NAME: Oscar Woods.
BAND NAME: Feral Family.
WHAT DO YOU DO/PLAY? Guitar.
HOW LONG HAVE YOU BEEN TOGETHER AS A BAND/PLAYING MUSIC? For about 6-7 years.
GIVE US 3 REASONS WHY WE SHOULD TRACK DOWN, LISTEN AND DISCOVER YOUR MUSIC?
It's the best new music about.
WHERE DO YOU SOUND BEST – FESTIVAL, CLUB, BEDROOM – OR SOMEWHERE ELSE?
In a dark dirty stinking club.
WHAT WAS YOUR FIRST…
RECORD? Blade Runner – Soundtrack.
CD? Ride The Lighting, Metallica.
DOWNLOAD? Dr Dre, 2001.
SO, WHEN IT ALL GOES RIGHT AND YOU'VE GOT A HUGE QUEUE OF HANGERS-ON AND A RIDICULOUS MANSION, WHAT WILL BE YOUR BIGGEST INDULGENCE, MUSICAL OR OTHERWISE?
Own personal toe nail clipper.
SO, WHEN IT ALL GOES WRONG AND YOU'VE ACRIMONIOUSLY BROKEN UP CITING HUGE MUSICAL DIFFERENCES, WHAT DO YOU FALL BACK ON?
The royalties from my 90% cut from off our discography.
CITE SOME INTER-BAND MUSICAL DIFFERENCES…
I think our drummer Aidan likes to listen to birdsong.
WHO ARE YORKSHIRE'S FINEST IN CULTURE, SPORT AND MUSIC?
Wow, so many to choose from. Maybe the guy who pushes that big red button on that The Voice TV Show. What a career from a Yorkshire lad.
Maybe its that little half pixie half pug looking yungblud. Proper Yorkshire icon.
Or maybe its Kalvin Phillips, yeah I'll choose him.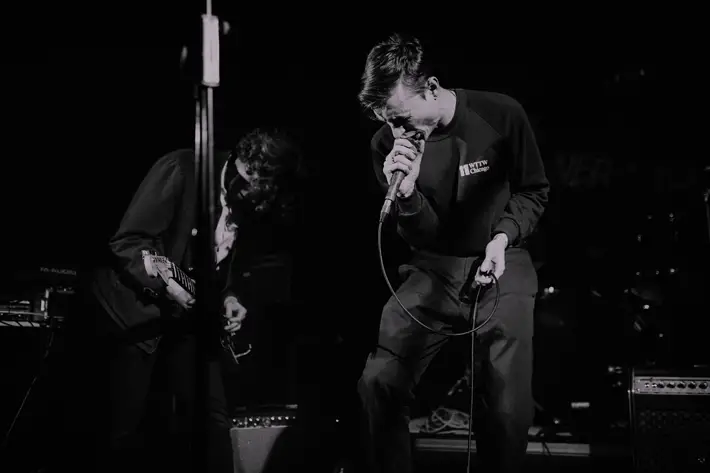 NAME YOUR SUPERGROUP – WHO'S PLAYING WHAT, WHO'S ON VOCALS AND WHO'S YOUR BEZ?
How about I make my own Frankenstein:
The Teeth of Ol Dirty Bastard
The Hair of Paul Weller
The Body of Sam Smith
The Feet of Michael Jackson
The Voice of Shaun Ryder
Now I'd pay top dollar for a ticket to that show.
GO SEE THIS FILM: Tenet.
GO READ THIS BOOK: Dune.
GREAT LOST BAND/ARTIST: The La's.
WOULDN'T BE CAUGHT DEAD SUPPORTING: If you got the cash we turning upppppp anywhere!
LONDON, L.A OR LEEDS?: LEEEEEDS.
AND FINALLY… AS YOU LEAVE THE STAGE, WHAT ARE YOUR PARTING WORDS?
Goodnight I love you xoxoxo
For more info visit: facebook.com/FERALFAMILYUK