Tenet (2020) – Film Review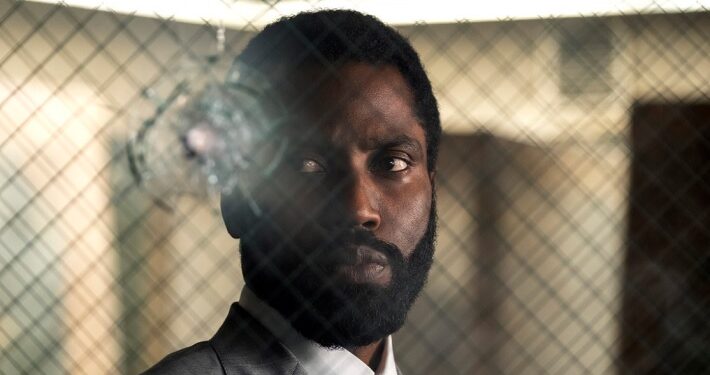 Director: Christopher Nolan
Cast: John David Washington, Kenneth Branagh, Robert Pattinson
Certificate: 12A
by Roger Crow / @RogerCrow
Experiencing the first film at a cinema in five months was also going to be an event. Tenet is THE movie that will drag moviegoers back to the big screen, and for the most part it does not disappoint.
John David Washington, so good in Black Klansman, never puts a foot wrong as the heroic protagonist. Drawn into a storyline so complex, you'd think it was the brainchild of Stephen Hawking, it's bursting to the seams with smart ideas. And writer/director Christopher Nolan gives the audience so much credit to follow his tale, he doesn't even put the obligatory location titles up.
You know those shots of Big Ben then are followed by 'London, England'. Half the time you're so busy trying to figure out where the characters are, let alone when. And it's the 'when' which is the key factor in this HUGE production. A globetrotting, breakneck thriller with epic set pieces, witty dialogue, thunderous sound, and a superb cast.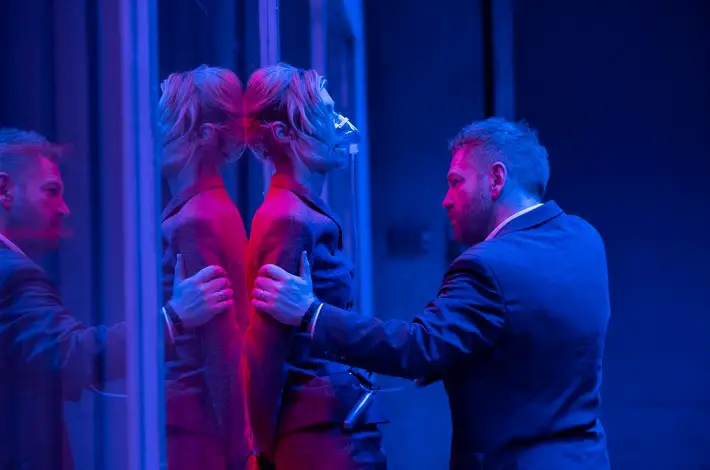 "Brilliantly crafted"
Kenneth Branagh, playing a truly horrendous version of his Russian bad guy from Jack Ryan: Shadow Recruit, is compelling as the integral antagonist, while Elizabeth Debicki is superb as his willowy trophy wife. There are echoes of her sublime mini series The Night Manager, while Himesh Patel is also excellent, along with Nolan's regular collaborator Michael Caine in a glorified cameo.
It's far from perfect. Like Bane in The Dark Knight Rises, a lot of the dialogue is muffled or unintelligible, whether behind masks, on a catamaran or just generally whispering. But when a film is this visual and brilliantly crafted, it matters little.
A set piece involving a highway hijack is expertly handled, and another involving a jumbo jet will leave you slack of jaw.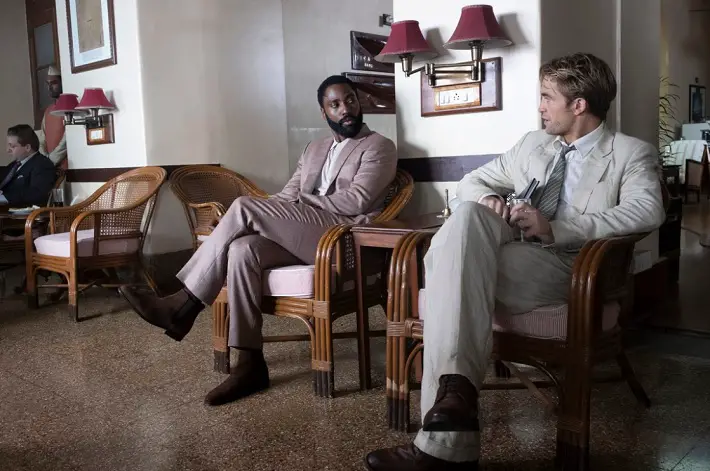 "Complex"
Then there's the thunderous finale. Something so huge, I can only imagine the complexity of staging it.
And yes, there's hardly any plot there to spoil it for when you see it on the biggest screen possible. It will need a second viewing for it to make more sense, but Nolan's reputation as the king of complex action cinema is still very much intact.
It's not a case of unpacking Tenet. More like deconstructing a flat pack house of a movie; putting it back into the box, and driving it back to the factory.
I saw it as part of my annual pilgrimage to my favourite movie house, Kinema in the Woods, a 140-mile round trip. It was well worth it.
I can't wait to see it again, preferably with subtitles.