A Q&A with Dreams & Bloom
Alt-pop/rock duo from Frankfurt, here are David and Goran Mihaljević from Dreams & Bloom
What's the title of your latest release, and what does it mean to you?
Our latest release is 'Little Brother', off of our debut album Through Obstacles. It's quite a personal song and video. We tend not to reveal much about the meaning of our songs because we like it when people attach themselves to lyrics in their own way. We just know that writing and recording 'Little Brother' was a revealing and therapeutic process. We probably wouldn't have talked about the subject if we hadn't written the song.
What was the hardest part about putting this release together, and why?
There were no real challenges involved, honestly. The writing and recording process, we kept natural and we just let the song present itself without us forcing anything. Usually if we have to force something, we instantly know that it's not right. Those songs/ideas tend to end up in the "vault". Until their time comes…
What do enjoy most about producing your own material?
We write, record, produce, mix and master our own music. The thing we enjoy the most is that we don't have to depend on anyone. So that means that we can have an idea, execute and finalise it right away.
What do you want the listener to take away from listening to your music?
We hope to inspire people with our music. We hope to give them the strength to push though obstacles and come out stronger on the other side. Because that's exactly what this album did for us…
How does a track normally come together? Can you tell us something about the process?
The process it quite different, depending on the song. Sometimes we start with a lyric and other times with a musical piece or just a chord progression. If there's meaning behind a lyric or an emotion behind a chord progression or sound then we tackle it and run with that. There's days when we write the whole song and other days it can take longer. But If we know the song is worth it, we stick to it until we call it done.
What band/artists have influenced you the most since you started this project, and why?
There's a variety of artists and bands that influence us: Incubus, Paramore, Kings of Leon, John Mayer, Linkin Park etc.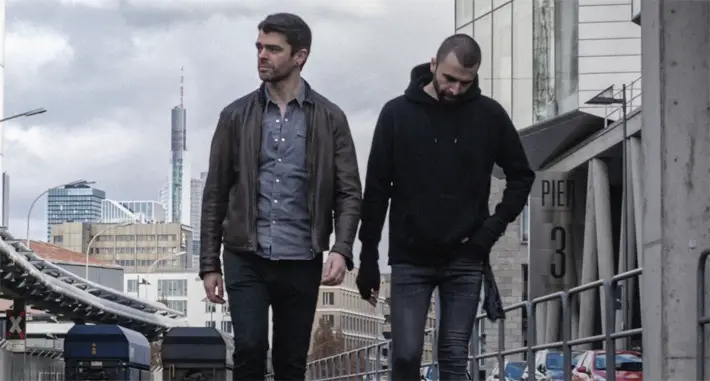 What countries would you like to tour? Are there any standout venues you'd like to play in?
Japan, US, UK, France, Brazil, Mexico and many others. In terms of venues: O2 Arena London, Radio City Music Hall NYC, The Forum LA.
If you could pick one track for our readers to listen to in order to get a taste of your music, what would you pick, and why?
It's hard to pick one song but 'Barricade' would be a good start. Because of the variety of elements and sounds happening within each part. The subject matter is also quite relatable and something that people can attache themselves to.
What ambitions do you have for the band/your career?
We aim high. Otherwise what's the point? We want to make our mark and be a part of music history… Keep writing, releasing music, touring the world and inspiring people. As long as we enjoy the process and keep being inspired we won't stop. The only way it forward.
For more info visit: instagram.com/dreams_and_bloom