Fish – Live Review – Leeds Stylus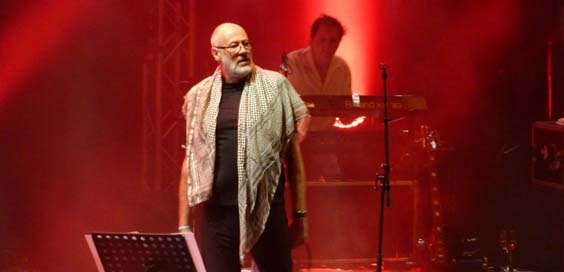 By Victoria Holdsworth, December 2017
Never a man to stoically adhere to the classic rock formulae, tonight is a master class in how to be timeless.
It is a sold out show in Leeds, and while most ageing progressive rockers disguise their stagnation with fancy stage effects, hiding their waning vocal talents beneath a large sound and even larger gimmicks, Fish simply addresses the crowd like they are all just sat in his living room.
It's as if they have asked him to play a few tunes for them – and the intimacy between the man on the stage and his fans is very personal and quite humbling to see.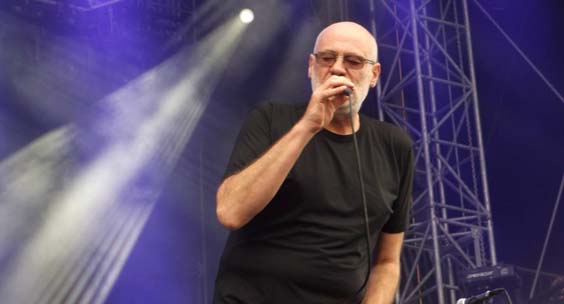 "Swept away"
Tonight we should have been listening to some select tunes from his new album, Weltschmerz, however Fish is quick to inform the masses that due to some unexpected life event, he "Hasn't even finished writing the bloody thing yet", and apologises. The crowd really do not seem to mind, and who can blame them when he has such a vast back catalogue to choose from.
Instead, tonight we revisit the entirety of Marillion's last album, Clutching at Straws. It is one of the greatest progressive rock albums of all time. In it, Fish's words and music reflect a society whose values are being both questioned and changed. Never have the songs seemed more relevant than in today's social climate.
From the bitter, yet catchy, lyrics of 'Incommunicado' to the atmospheric 'Warm Wet Circles,' Fish plays his heart out. Tonight he gives the crowd gorgeous melodies, that are performed with such passion, you cannot help but be swept away by the man and, indeed, the journey that he has been on to get where he is today.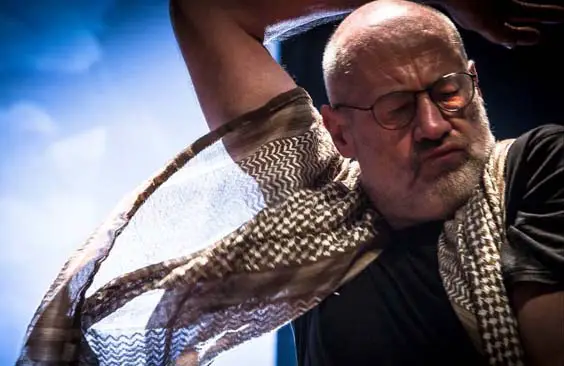 "Shivers down the spine"
'That Time of the Night (The Short Straw)' encapsulates the man's ability to tell a story, whilst 'The Last Straw,' 'Going Under' and 'Sugar Mice' are nothing short of musical genius.
Fish's voice has definitely stood the test of time, and it can still send shivers down your spine, soothe you and excite you all within a few bars.
At the age of 59, with an immense treasure trove of musical jewels to pick from, Fish has nothing left to prove and he lives a quiet simple life. However, the creativity that flows through him is crystal clear, and although Weltschmerz is to be his last album, I really don't think we have seen the last of Fish in an artistic guise.