The Man Upstairs (1958) – Film Review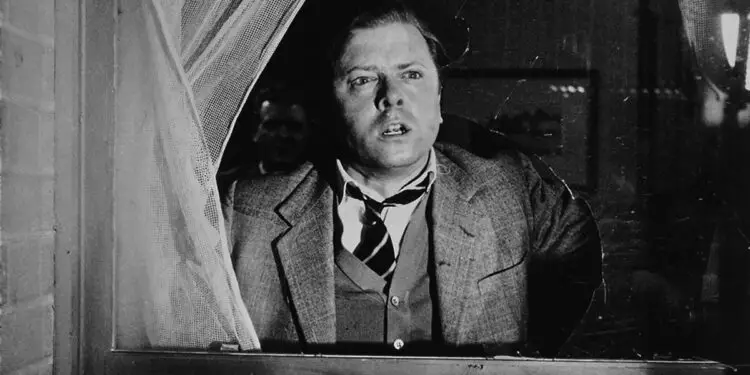 Director: Don Chaffey
Cast: Bernard Lee, Richard Attenborough, Donald Houston
Certificate: PG
by Sarah Morgan
He was an Oscar-winning director, a giant of the British film industry and the original luvvie. But Richard Attenborough was, first and foremost, a wonderful actor.
He's perhaps a little underrated these days, but long-forgotten gems such as The Man Upstairs reveal just how gifted he really was.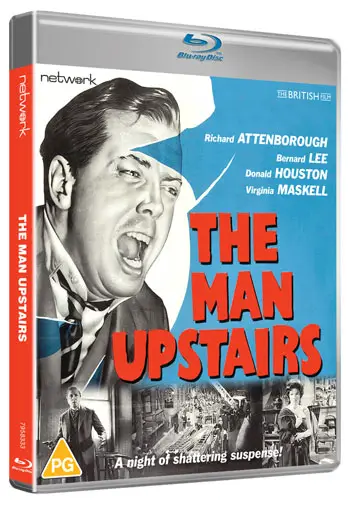 This taut melodrama, a claustrophobic mini-masterpiece, was released in 1958, during a golden period in Attenborough's acting career. Within the space of a few years, he appeared in such classics as Dunkirk, Sea of Sand, I'm All Right Jack, The League of Gentlemen and The Angry Silence (which he also produced).
"Still pertinent"
For some reason, The Man Upstairs has been overshadowed by them all, but it deserves to stand alongside them thanks to his moving performance. The storyline, involving a man in crisis, is still pertinent today thanks to its depiction of mental health issues.
We should hope, however, that Peter Watson, Attenborough's character, would receive more sympathetic treatment from both his neighbours and the police.
Filmed in real time – or very close to it – the story opens as Watson, going under the assumed name of Wilson, has a breakdown in the middle of the night, causing him to lash out at Pollen, a man living in the same boarding house. Pollen calls the police, setting in motion a potentially devastating series of events.
After accidentally pushing the sergeant dispatched to investigate down a stairwell, Watson locks himself in his room. The rest of the residents assemble to discuss the situation, while the fire brigade, more police and even the army arrive in an attempt to apprehend this supposedly violent individual.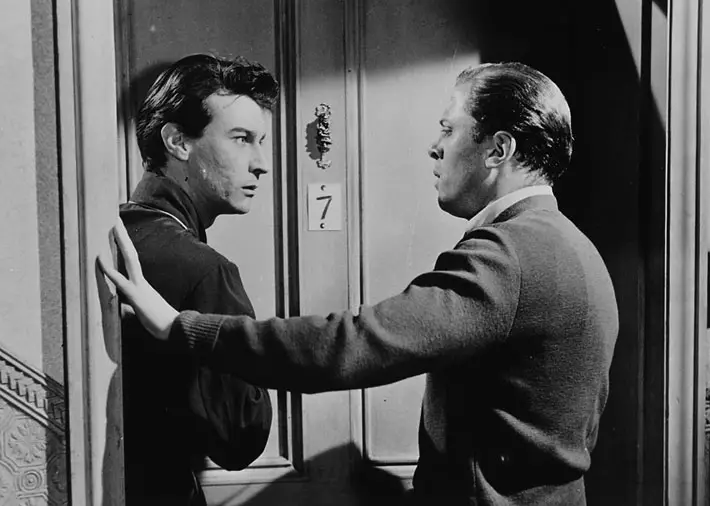 "Torment"
Only a local mental health visitor and one of his neighbours try to end what has become a siege amicably – it's up to them, in the style of 12 Angry Men, to persuade the authorities and the other residents to allow them to handle the situation in a peaceful manner.
While Attenborough is superb, he has excellent support from Virginia Maskell as his character's fiancée, who sheds light on why he's in such torment. Bernard Lee plays the gung-ho police inspector determined to get his man, while reliable character actors Donald Houston, Alfred Burke and Kenneth Griffith also pop up.
It's a must-see for fans of 1950s British cinema, ably directed by Don Chaffey, a man better known for making such fantasy epics as Jason and the Argonauts and One Millions Years BC, but here proving he could be just as creative on a small budget.
The Man Upstairs is released on Blu-ray by Network, £17.99