Danger Within (1959) – Film Review
Director: Don Chaffey
Cast: Richard Todd, Bernard Lee, Michael Wilding
Certificate: PG
by Sarah Morgan
In the 1950s, it seemed as if every other British film was set during the Second World War – the list of them, which includes The Cruel Sea, Reach for the Sky and Ice Cold in Alex, is almost endless.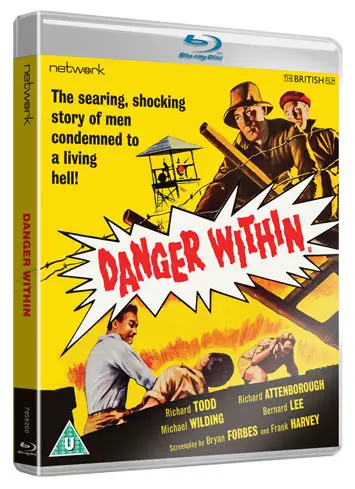 Cinemagoers were still obsessed with the conflict a decade after it ended, and film-makers were only too pleased to sate their appetite for tales of derring do.
Within that list was another hugely popular sub-genre – the prisoner of war movie. The likes of The Colditz Story, The Wooden Horse and The Camp on Blood Island were all produced during that 10-year spell. We can also add Danger Within to the list.
"Traitor in their midst"
It's a wonderfully taut mix of melodrama, whodunit and mystery starring several actors well known for their stiff upper lips – Bernard Lee, Richard Todd, William Franklyn and Richard Attenborough; the last on the list would later star in perhaps the most famous PoW film ever made, The Great Escape.
The quartet play members of the British armed services being held captive in an Italian camp run by the sadistic Capitano Benucci. Todd is the leader of the escape committee who, after a seemingly foolproof plan is scuppered, believes there is a traitor in their midst.
Their initial suspect is killed, but still Benucci remains one step ahead of the Brits. While trying to work out where the leak is coming from, Lee's commanding officer takes charge of operations and comes up with a new and audacious plot to get everyone out before an incoming German platoon takes control – and in broad daylight too.
While putting the final plans in place, it becomes clear who the informant is, and it's up to his former friends to make sure he can't pass on what he knows before the escape bid occurs.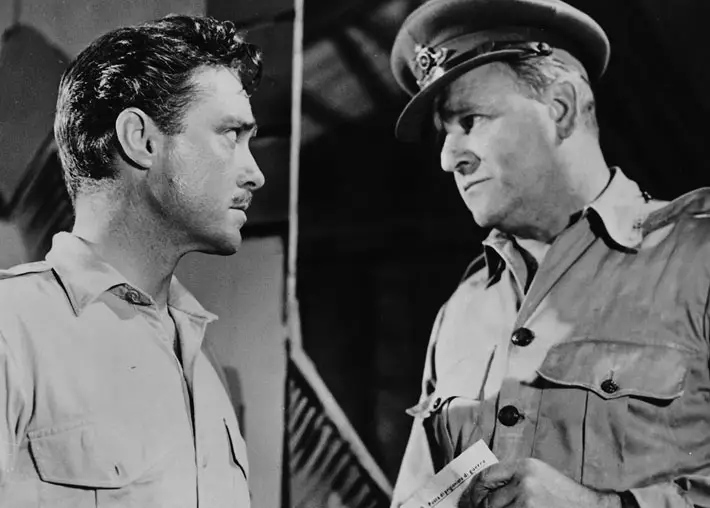 "Criminally underrated"
Peter Arne is superb as Benucci, while Dennis Price pops up as an actor appearing in a production of Hamlet which provides cover for the escapees; there's even a blink-and-you'll-miss-him appearance from a very young Michael Caine.
Directed by the criminally underrated Don Chaffey, who also made the likes of Jason and the Argonauts and One Million Years BC before working on such TV shows as The Prisoner, The Avengers and Danger Man, Danger Within deserves a wider audience and to be as well known as other entries in the genre.
A surprise and a delight, it's a film to be cherished.
Danger Within is released on Blu-ray by Network, £17.99