Ring of Spies (1964) – Film Review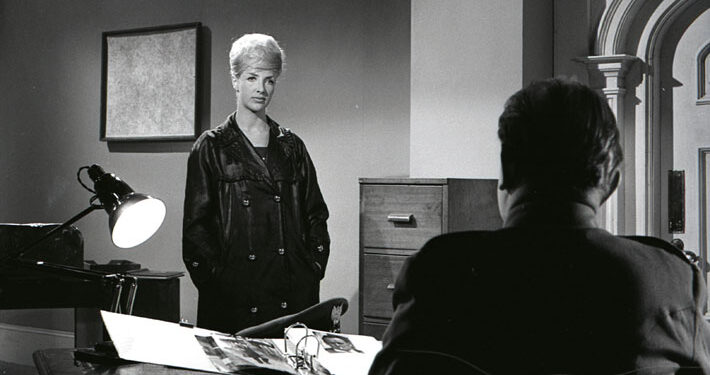 Director: Robert Tronson
Cast: Bernard Lee, William Sylvester, Margaret Tyzack
Certificate: PG
by Sarah Morgan
The Cold War may be happening during this taut little thriller, but the protagonists are very hot indeed – they have the full force of the authorities on their trail.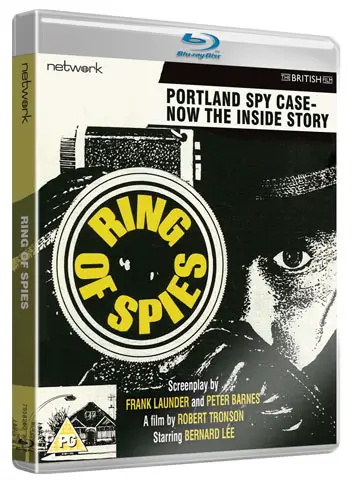 Bernard Lee, during the same year he played M for the third time in the James Bond movie Goldfinger, takes the lead role of Harry Houghton, a real-life ex-military man who, while a member of the civil service, was involved in the real-life Portland Spy Ring.
"Every move is being followed"
Here Houghton is depicted as a rather reckless character, a drinker who wants the finer things in life but can't afford them. After disgracing himself in Warsaw, he's sent back to Britain to work as a clerk at HMS Osprey in Portland. While there, he's approached by 'Alex', a charismatic Canadian who suggests Houghton could make some extra cash by handing over some secret documents.
Houghton, with help from his girlfriend Elizabeth Gee, a secretary with access to their departmental safe, carries out the plan, little realising the British government have begun to suspect their involvement – and that their every move is being followed.
Ring of Spies would make a great companion piece to The Spy Who Came in From the Cold, which was released a year later in 1965. Both are black-and-white gems dealing with the business of espionage, albeit from different angles. They reveal how dirty and seedy spying can be – a far cry from the glamorous world of 007.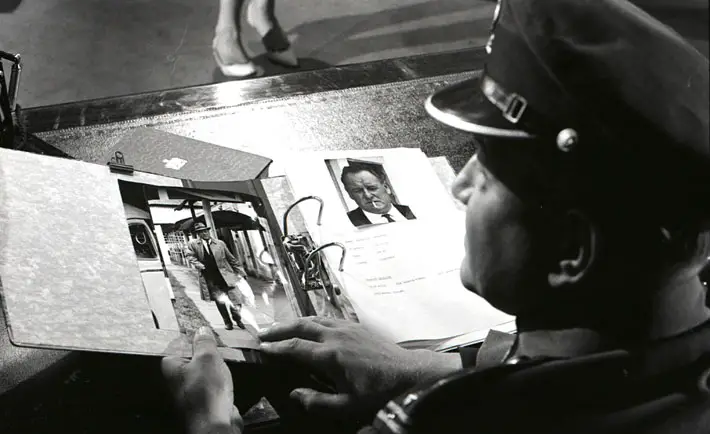 "Isn't quite what he seems"
Lee is rather wonderful in the lead role, a garrulous figure who should have had the sense to know better. Margaret Tyzack is impressed as Elizabeth, who's carried along on a whirl of new cars, houses and promises of a better future. William Sylvester also appears in typically creepy mode as 'Alex', who isn't quite what he seems.
Look out too for a wealth of great British character actors in supporting roles, including Thorley Walters, David Kossoff, Paul Eddington, Bryan Pringle and Geoffrey Palmer.
The film was co-written by Olivier Award-winning playwright Peter Barnes and British cinema stalwart Frank Launder, and directed in a pared-down, almost documentary style by Robert Tronson; he made only one more movie before concentrating on TV for the rest of his career. If this is anything to go by, it's the big screen's loss and the small screen's gain.
Ring of Spies is released on Blu-ray by Network, £17.99