The King's Man (2021) – Film Review
Director: Matthew Vaughn
Cast: Ralph Fiennes, Gemma Arterton, Rhys Ifans
Certificate: 15
By @Roger Crow
Of all the action capers released in the past few years, Kingsman: The Secret Service is a favourite. Thanks to a winning blend of gentleman spy action mixed with a Pygmalion plot, it turned Taron Egerton into a star, transformed Colin Firth into an action hero, and boasted breathtaking set pieces. There was also a gloriously subversive tone with an outrageous finale designed to wind up right-on critics.
In short, it was the black sheep of the James Bond/John Steed family, and every time it was on TV, which was a lot, I was hooked.
The follow-up wasn't bad, though more of a comic book offering (unsurprising given its origins). Alas, it pulled off a resurrection that was far fetched even in Matthew Vaughn and Mark Millar's universe. Given the fact a bespoke tailors is at the heart of the action, this material was rough around the edges and lacked the skill of film one.
Now, after more than a year of delays due to Covid, we finally have film three. Or rather film one as it's a prequel which sets up a new series of films no doubt leading to the birth of Firth's Harry.
Ralph Fiennes is splendid as Orlando, Duke of Oxford. After his wife is shot and killed in 1902, he becomes the overly protective father of Conrad (who grows up to be the apparently swoonsome Harris Dickinson).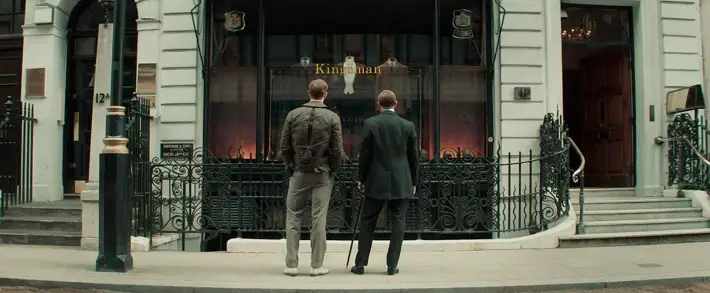 "Assault on the senses"
With World War One looming, Conrad eventually signs up to fight the enemy, and when he's given the chance of returning home from the frontline, the young hero swaps places with a fellow soldier.
Meanwhile, on a goat-strewn hillside in the middle of nowhere, a mysterious Scots mastermind (who sounds like Trainspotting's Begbie dialled up to 111) orchestrates world events with his band of villains.
The ever excellent Tom Hollander chews the scenery in three roles, and is wittily listed in the credits with a 'cubed' next to his name, like Alien 3 was (for no reason).
Giving a standout performance as Rasputin is Rhys Ifans. And yes, while that Boney M track does play on your mental jukebox, the soundtrack is a far more classical assault on the senses, especially in a fight scene.
One of the biggest problems with Matthew Vaughn's movie is the lack of writer Jane Goldman. Her previous work on Kick-Ass and the other Kingsman movies gave them a freshness and wit that this offering lacks. Yes, there are some funny moments, and great set pieces, but that second act feels like a different movie, despite boasting one of the most moving scenes of any of Vaughn's films. It feels like a chunk of Sam Mendes' 1917 was spliced into the middle of The League of Extraordinary Gentlemen (one of my favourite steampunk, comic book-inspired movies of the early noughties).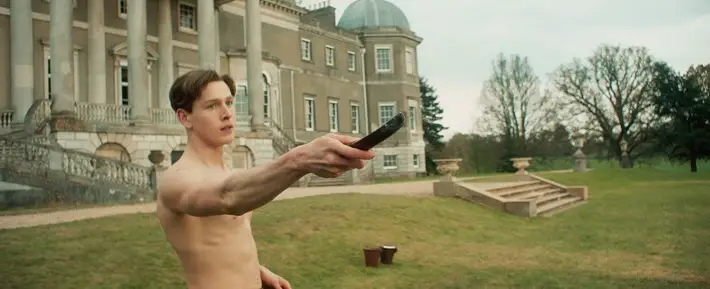 "Thrilling"
When a rug-pulling twist occurs in the second act, Fiennes and his colleagues are left to save the world. I've long been a huge fan of Gemma Arterton, who deserved so much more than she was given in Quantum of Solace. Here she gets to kick derrière as Polly, an alluring, sharp-shooting heroine who steals every scene she's in. Djimon Hounsou is also terrific as Shola, Orlando's right hand man.
When that final twist comes in a thrilling third act, it's the pay-off all action fans were looking for. Fiennes was awkward as Steed in the movie version of TV smash The Avengers, but now he seems like a natural fit as the seasoned hero. Ralph may get upstaged by mountain goats occasionally, but he also reminds us why he's one of the most compelling actors of his generation.
So The King's Man is not perfect, and the US President's in-joke about a "Statesman on the rocks," alluding to film two, is used too many times. However, on a disastrous Sunday, The King's Man was a great diversion for a couple of hours.
With a fourth film and a TV series in the pipeline, it'll be interesting to see if Vaughn and comics genius Millar can make those projects more like Savile Row suits and less like patchwork quilts.
The King's Man is in cinemas now